The Laurence Miller Collection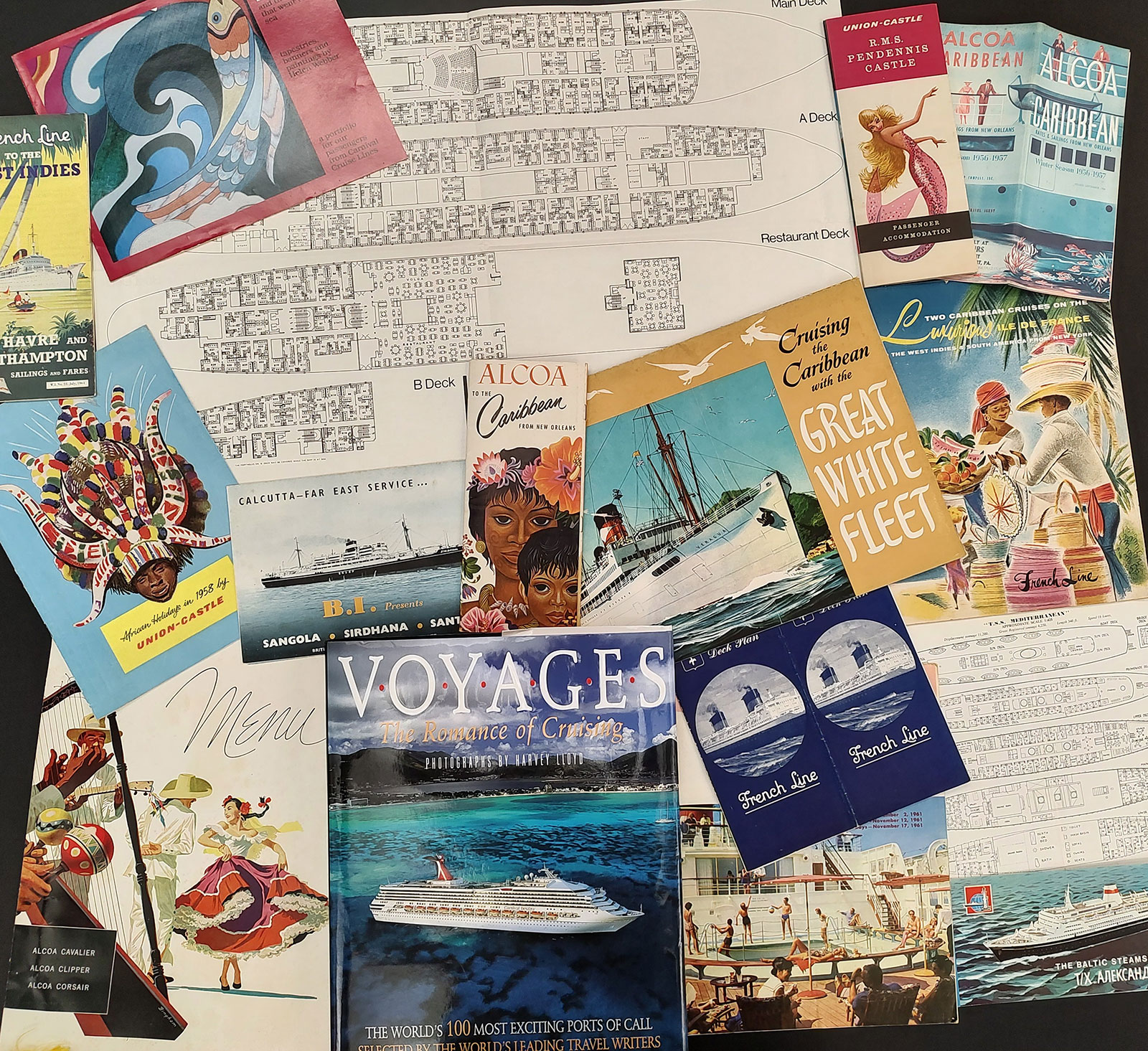 The Laurence Miller Collection
Gifted 2008
26,000 interwar and postwar items including brochures, deck plans, menus, and other printed materials

Wolfsonian staff were saddened to learn of the recent passing of our colleague, donor, volunteer cataloguer, booster, and most importantly, great friend, Dr. Laurence Miller.
Dr. Miller was one of the founding directors of the FIU Libraries when they were still in their infancy and had accordingly and affectionately picked up the nickname "Moses Miller." As executive director of libraries at FIU, he helped lead the library through the transformative growth from a three-story building to its now-eight-floor configuration as the Green Library.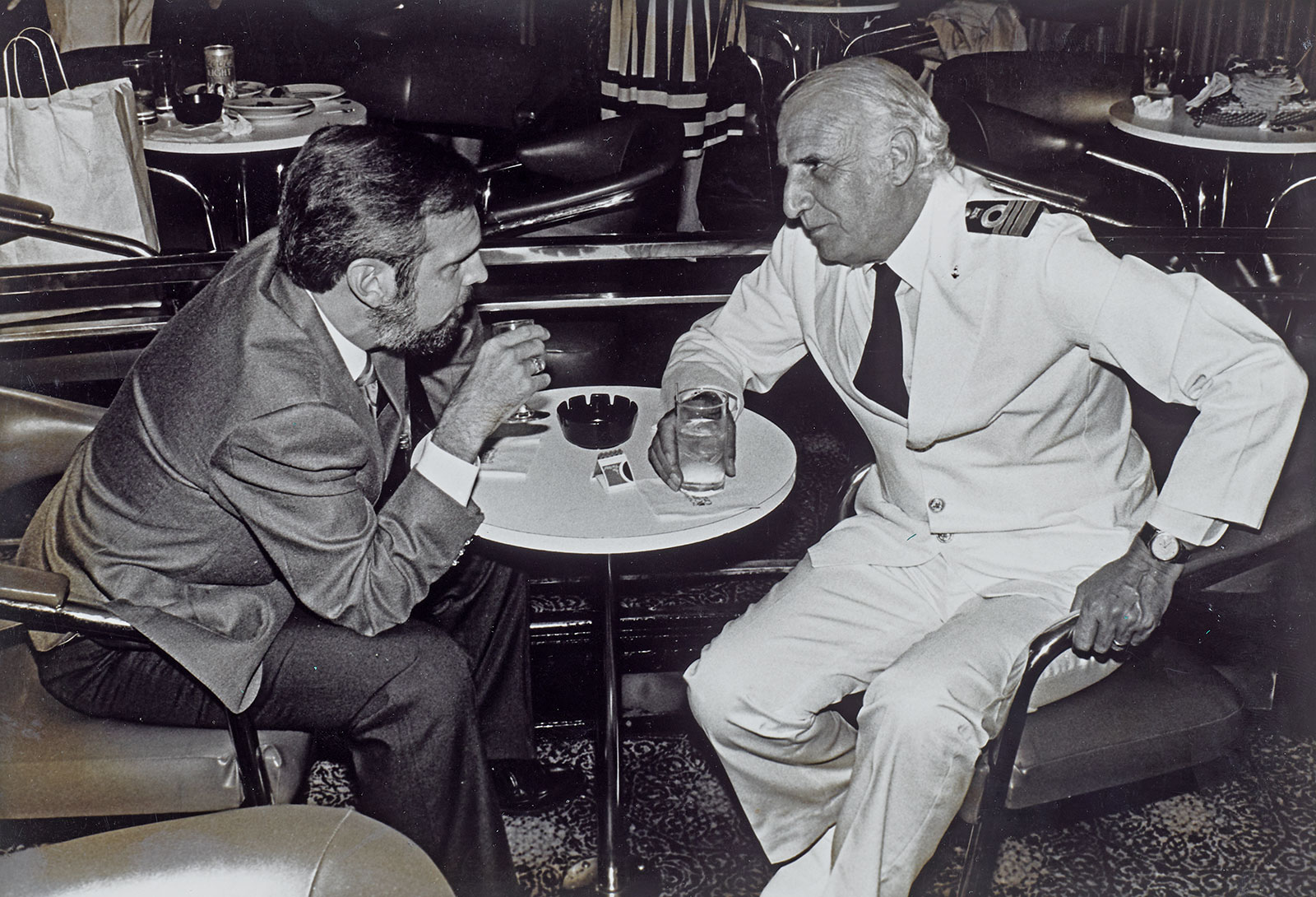 In 2008, Dr. Miller and his wife Carole approached us to discuss making The Wolfsonian Library the permanent home for his incredibly comprehensive collection of cruise line industry promotional materials. Dr. Miller had begun collecting the materials when he was still a teenager in the mid-1950s; growing up landlocked in Pennsylvania, he would write to the chief stewards of ocean liners and ask them to send him brochures, menus, and other ephemera. Later he traveled to New York Harbor to visit the ships berthed there, and as an adult became an avid cruiser, often sailing on inaugural voyages, hobnobbing with the industry titans and the ship's captains while he wrote reviews for travel industry publications.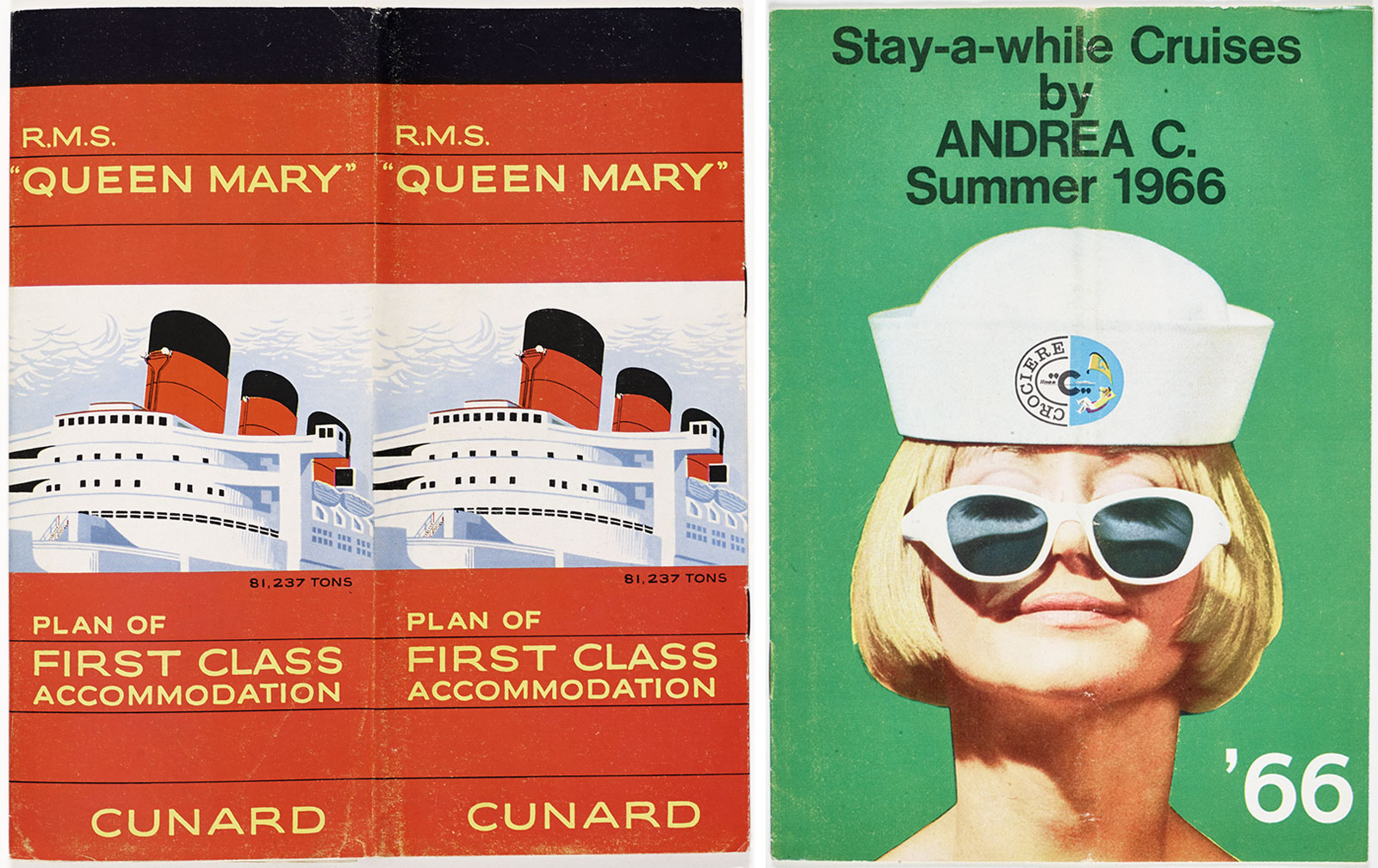 Given Miami's important position in the cruise line industry, his offer made sense to us, and it perfectly complemented our own collection of ocean liner ephemera. Soon after that initial meeting, Dr. Miller donated tens of thousands of printed materials, notably passenger accommodation and deck plans, advertisements, announcements, newsletters, schedules, price lists, menus, programs, postcards, promotional leaflets, luggage labels, and company stationery and letterhead.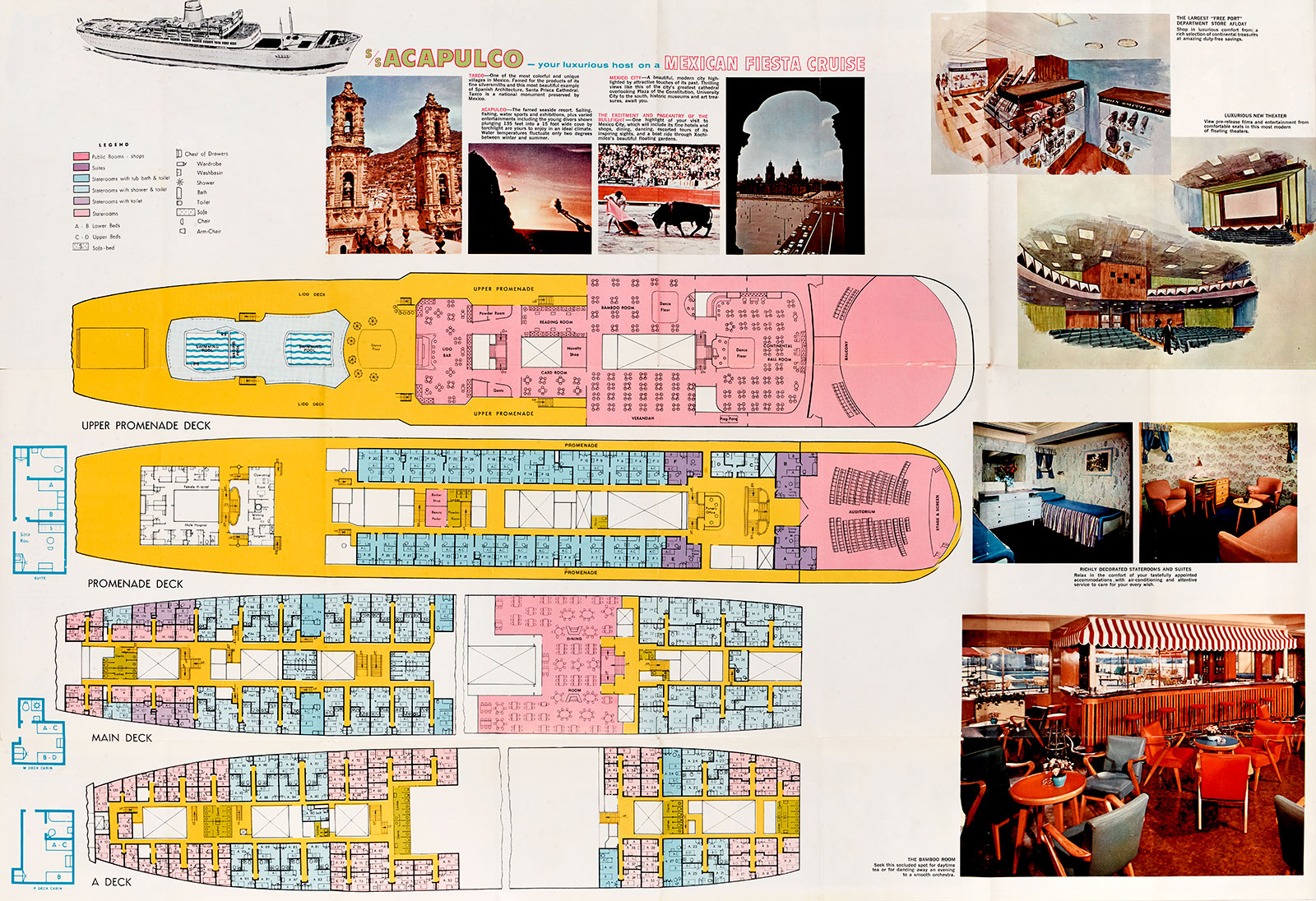 He also gifted us his extensive collection of reference books and periodicals documenting the golden age of sea voyages, including the transition from ocean crossing to cruising. True to form, Dr. Miller was not only generous in donating this extraordinarily rich and near-comprehensive collection to us; when he was not off sailing, he regularly braved Miami traffic to volunteer and offer his expertise to help us organize and catalog the materials. He also used his contacts and influence with other cruise line enthusiasts, such as Tom Ragan, to encourage them to consider making our library a permanent home for their collections as well.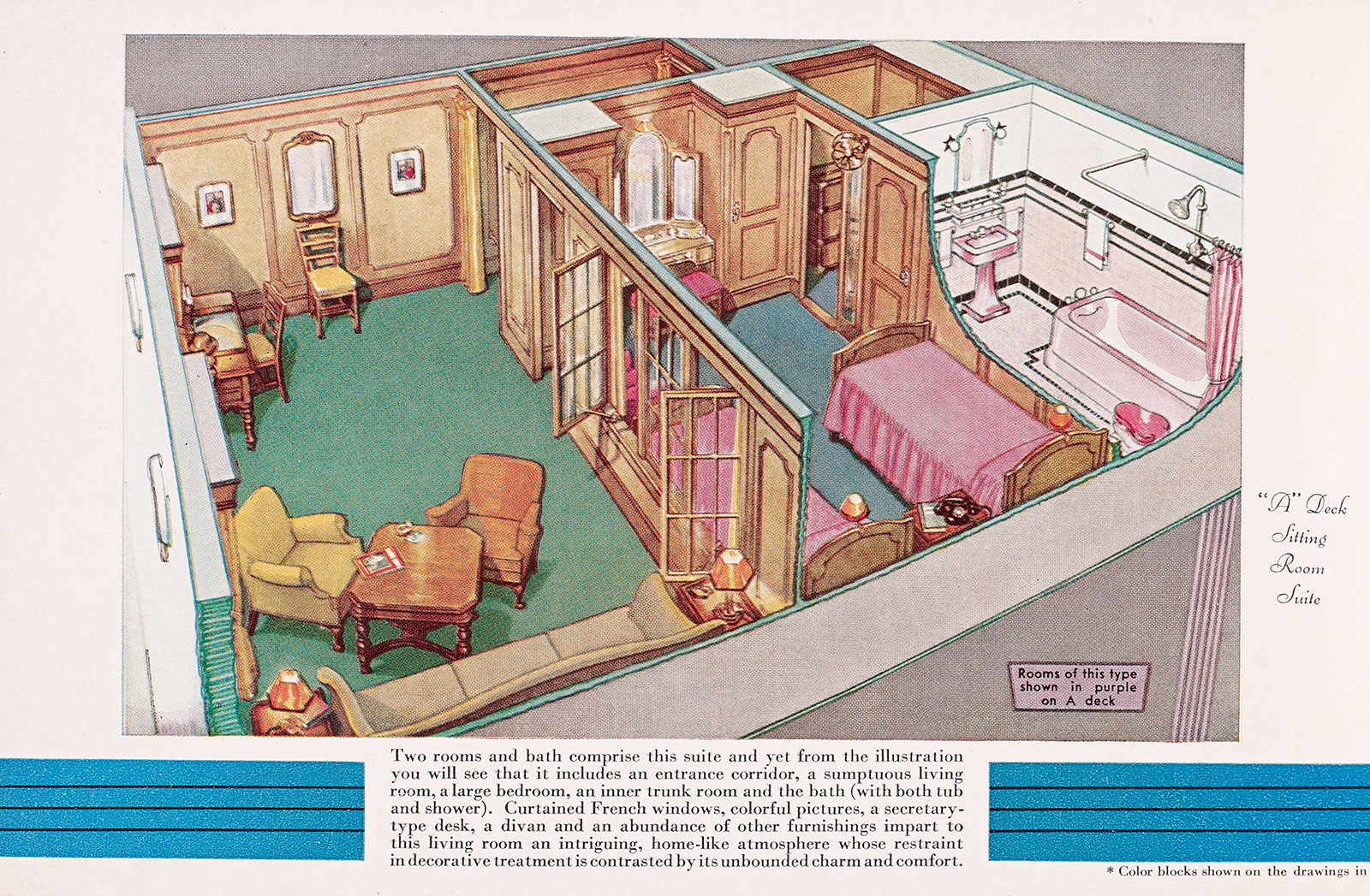 Through his efforts, our repository of printed ocean liner and cruise line promotional materials rival the great collections even of more narrowly focused maritime museums. Dr. Miller, and many other collectors of recent years, have shown us new paths, and we credit him as a pioneer, catalyst, and invaluable partner.
– Frank Luca, chief librarian, with Michael Hughes, development director