June 21, 2022
By Oscar Rieveling, education manager
Gesamtkunstwerk is the idea of a total work of art, one that fuses different art forms and ways of working into a unified whole. This key concept is at the heart of work by Dutch designer Bas van Beek, a Rotterdam-based artist who mines and updates historical sources using contemporary processes, remixing old and new. What results is multi-layered and extraordinarily vivid, the outcome of juxtaposing aesthetics drawn from different time periods and geographies. But what would it look like to push this idea further, augmenting the visitor's experience through immersive sound and movement? It was this curiosity that prompted us to invite FIU music and dance composition students to develop site-specific performances in dialogue with Van Beek's current exhibition, Shameless.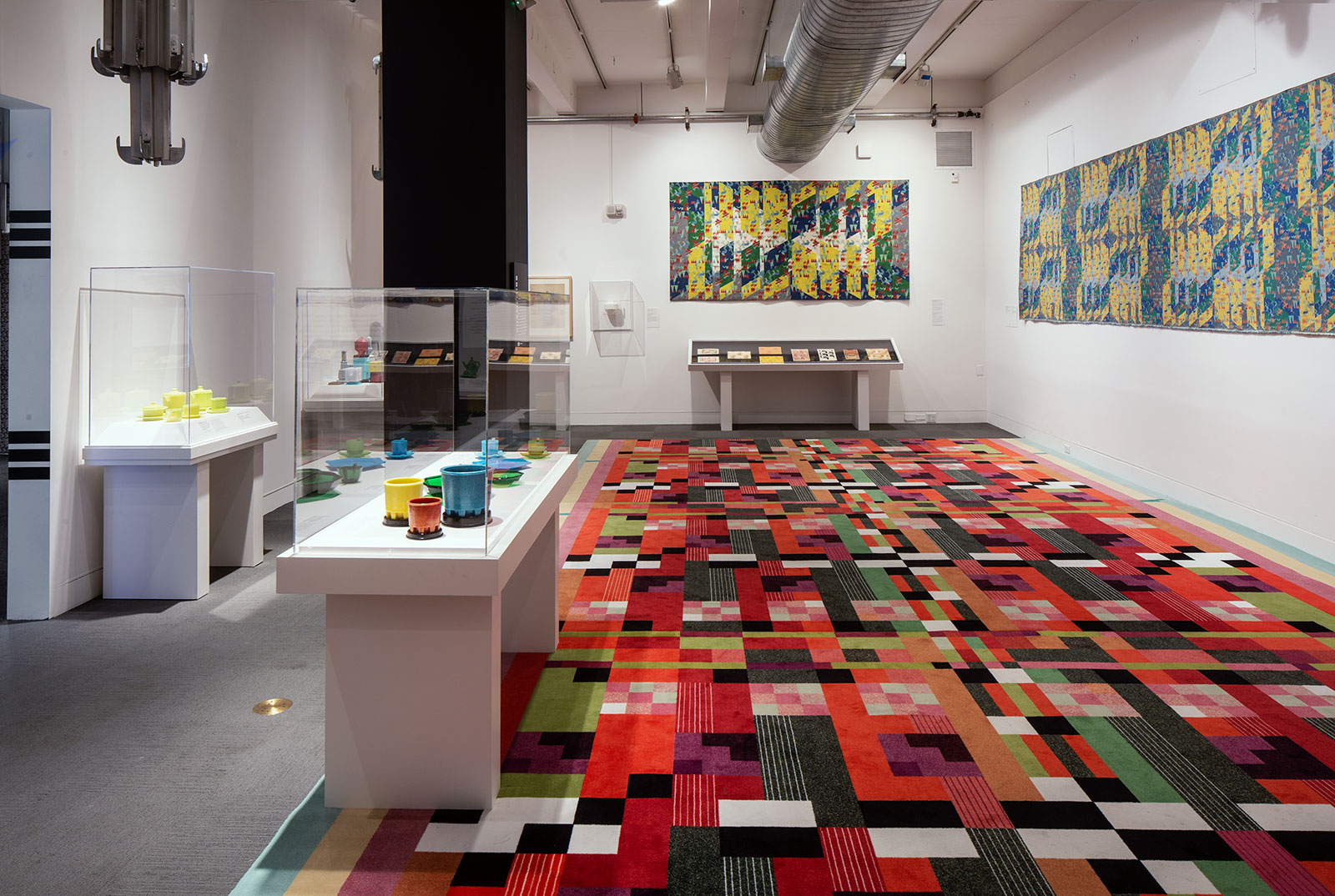 As a university art and design museum, The Wolfsonian is invested not only in engaging and educating students, but also in serving as a platform for their creativity. Beyond offering a space to reflect on the past through our collection, we seek to foster students' autonomy, encouraging them to shape their own responses to what's on view based on their unique perspectives. Wolfsonian director Casey Steadman explained, "Partnerships with faculty are critical to this process. With our fellow educators on campus, we're able to provide students with the chance to share their ideas directly with the outside world and receive that public feedback so rarely possible in the classroom or rehearsal spaces."
Over the course of the Spring 2022 semester, students worked closely with several FIU faculty members—Orlando Garcia and Jacob Sudol of the School of Music, and Pioneer Winter from the Theater department—to sequence choreography and musical compositions that would come together in an on-site performance held across The Wolfsonian's ground floor. Four teams were assigned to four respective museum galleries, all in different scales ranging from our large lobby entrance to the tighter quarters of our elevator vestibule.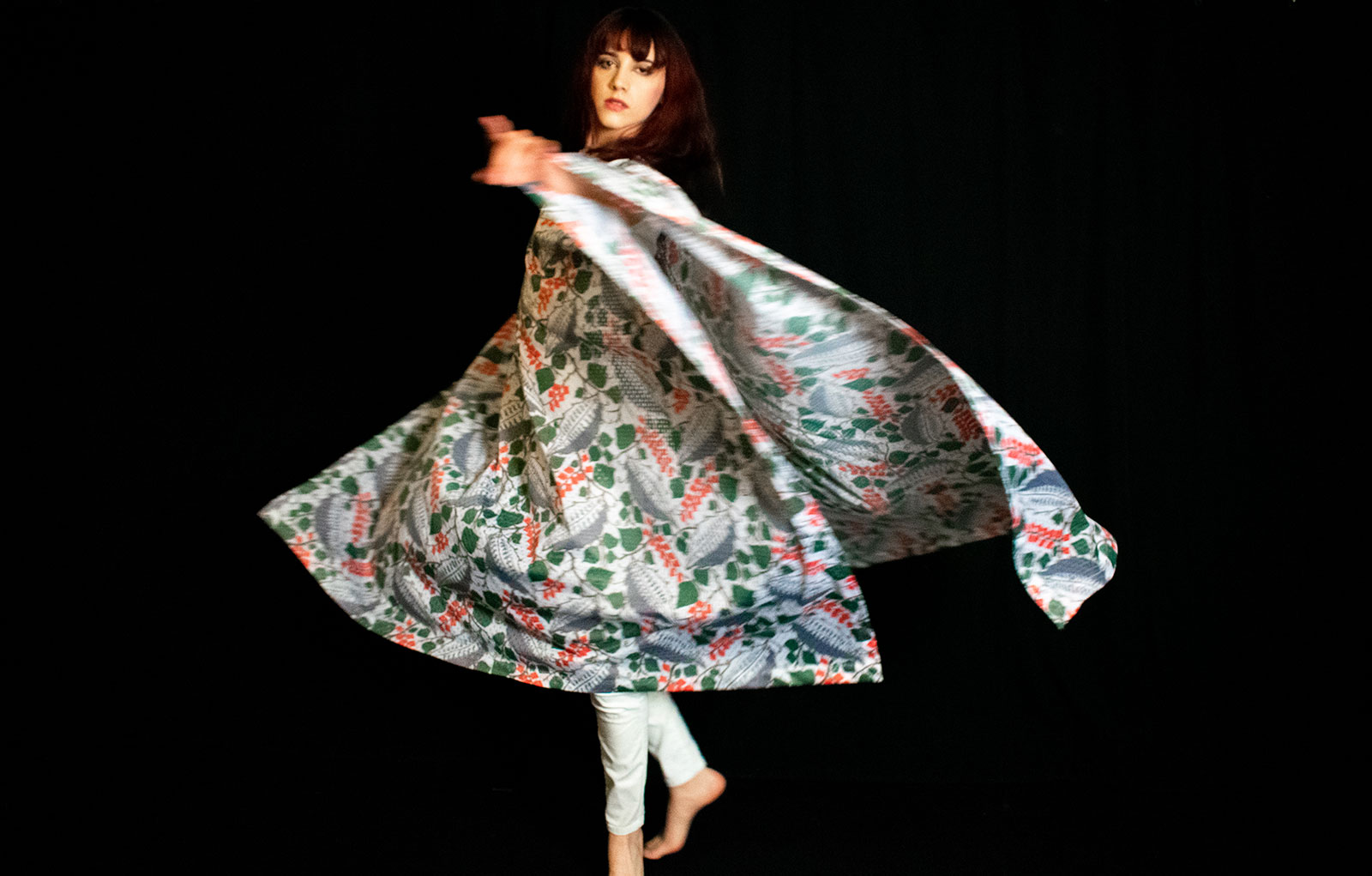 "We posed this project as an opportunity to step into the artistic world of another person and have a conversation with them," said Winter, an FIU professor, choreographer, and performance artist. "The students were asked to keep an open mind, to stay 'site-specific', and to work together—blending ideas in small groups filtered through the lens of Bas's work."
Both the dance and music students keyed into Van Beek's use of pattern, shape, scale, color, symbol, and rhythm. Garcia—a composition professor and founder of FIU's New Music Miami ISCM Festival, NODUS Ensemble, and New Music Ensemble—agreed the response was immediate and organic: "Each of the students reacted strongly to one or more of the pieces, which made it easy to form groups focusing on the work that most inspired them. It was always about collaboration and the creation of an interdisciplinary work."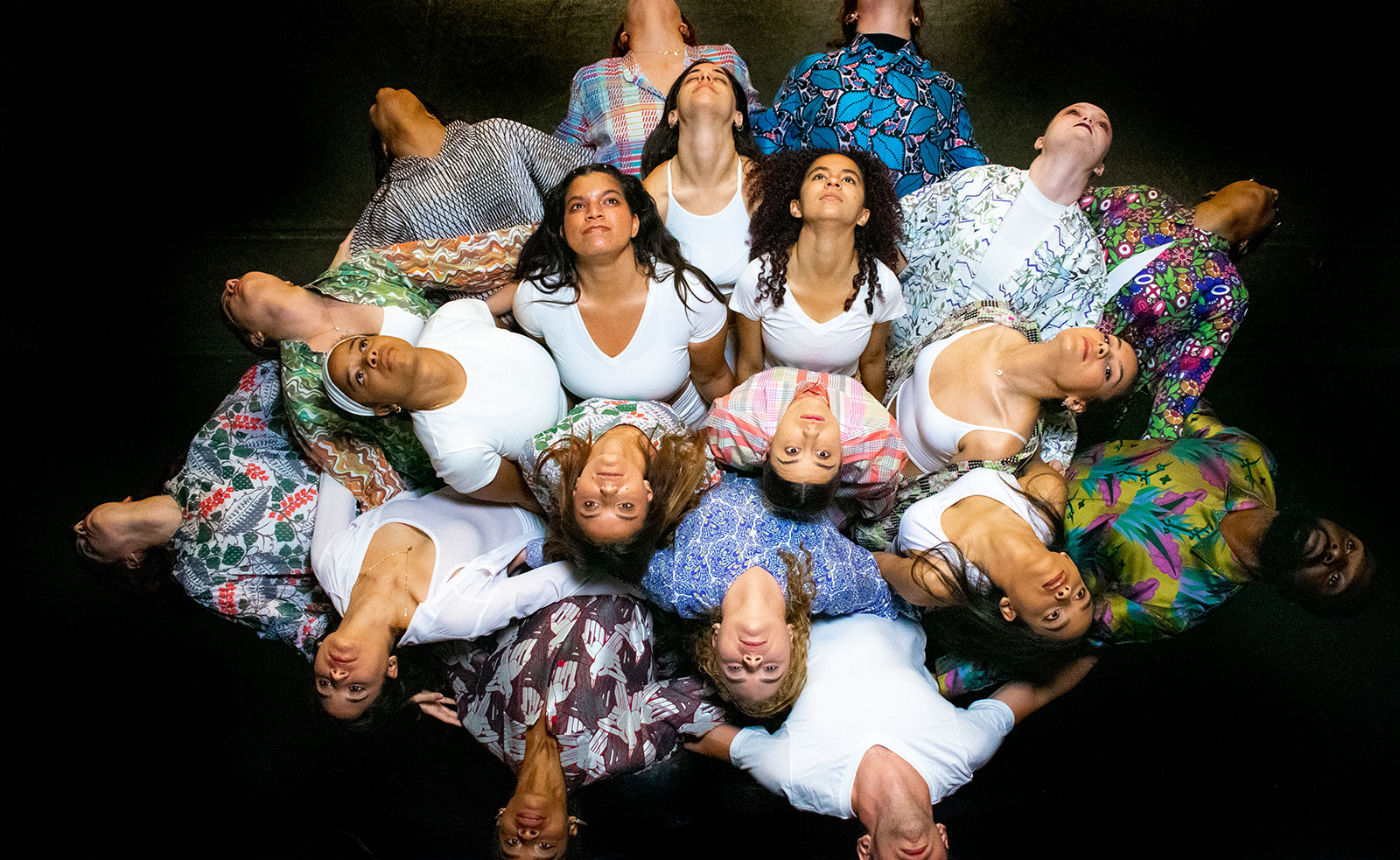 The students chatted with Wolfsonian curator Silvia Barisione and Bas van Beek himself to gain deeper understanding of the art and its context. These firsthand exchanges allowed the group to connect with the organizing principles of the exhibition and begin thinking about ideas for how they would work with the spaces. Given the large number of collaborators, the respective groups continued to meet separately, and when schedule allowed, stopped by the museum to better adapt their movements to their selected gallery. Thanks to support from the Humanities Edge program, the students were mentored by Kayla Castellon, a professional dancer, as they refined their performances.
"What drew me most to Bas van Beek's work was the variety of mediums used in his art," recounted music composition student Breanne Moreno. "The room that my collaborators and I chose included displays of 3D-printed objects, woven tapestries, and glasswork. Seeing all of these types of art and design working together, including kitchen appliances and tools, inspired me to sample glass and metal sounds. In the end, we all knew we wanted to portray a 'homey' feeling."
One of her dance counterparts, Kaia Hunter, added: "Our group chose to focus on the different textures and patterns within Bas's pieces. The dance reflected the difference in the artwork between the angular, geometric pieces and the soft, fluid pieces. As the dance progressed, our movement gradually got more and more intense, meant to reflect this shift from smooth to sharp."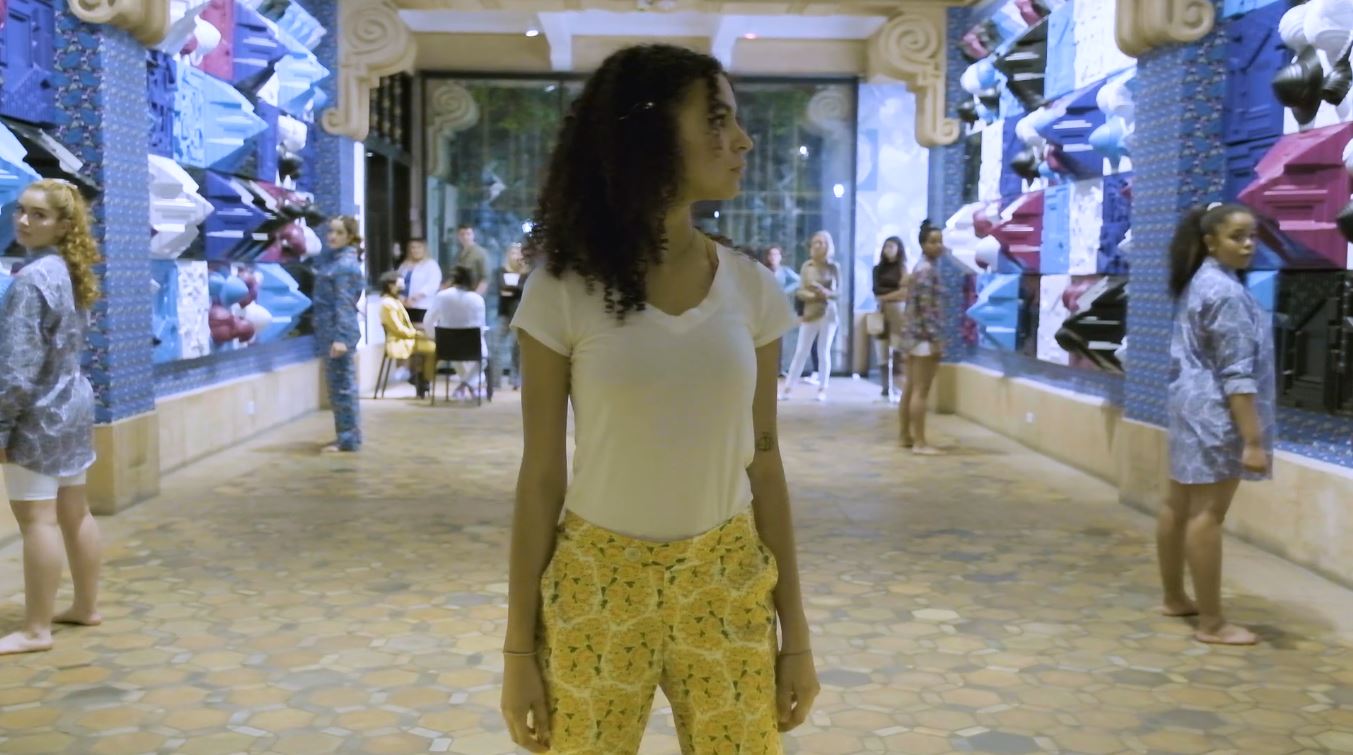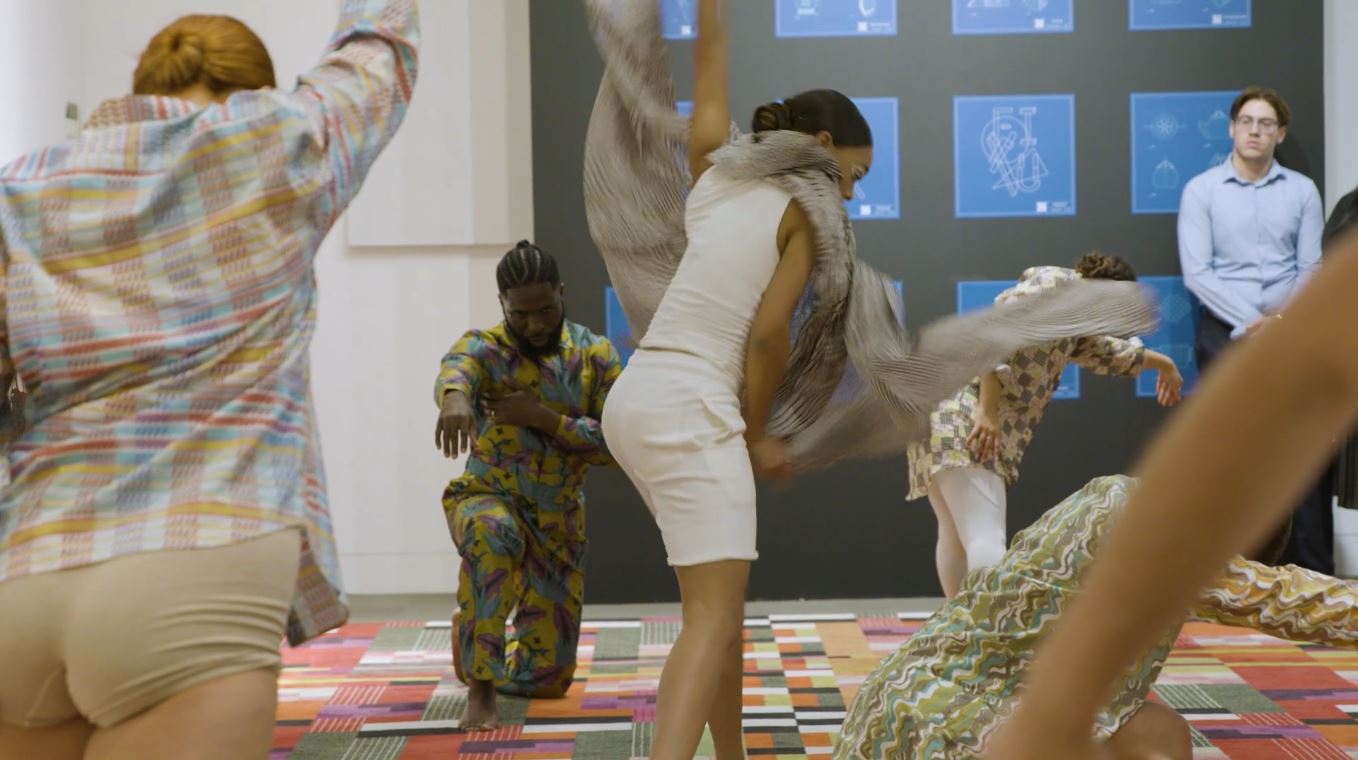 Speaking from my own behind-the-scenes perspective, it was spectacular to see the pieces come together in the public showcase, as it is not often that we're able to activate an entire floorplan. Their final performances on Friday, April 22, marked the first time we saw the group gather in the same space and in full dress, donning garments generously designed and loaned by Van Beek. The individual performances were staggered throughout the evening to allow the audience to take in the breadth of the work.
Barisione believes the students added dimension to the galleries: "Watching a new generation take on Bas van Beek's 'shameless' approach to borrowing from earlier artists and designers has been thrilling. Their final performance, shown in dialog with the installation, layered music and dance components into the visual experience of Bas's exhibition—totally achieving the Gesamtkunstwerk."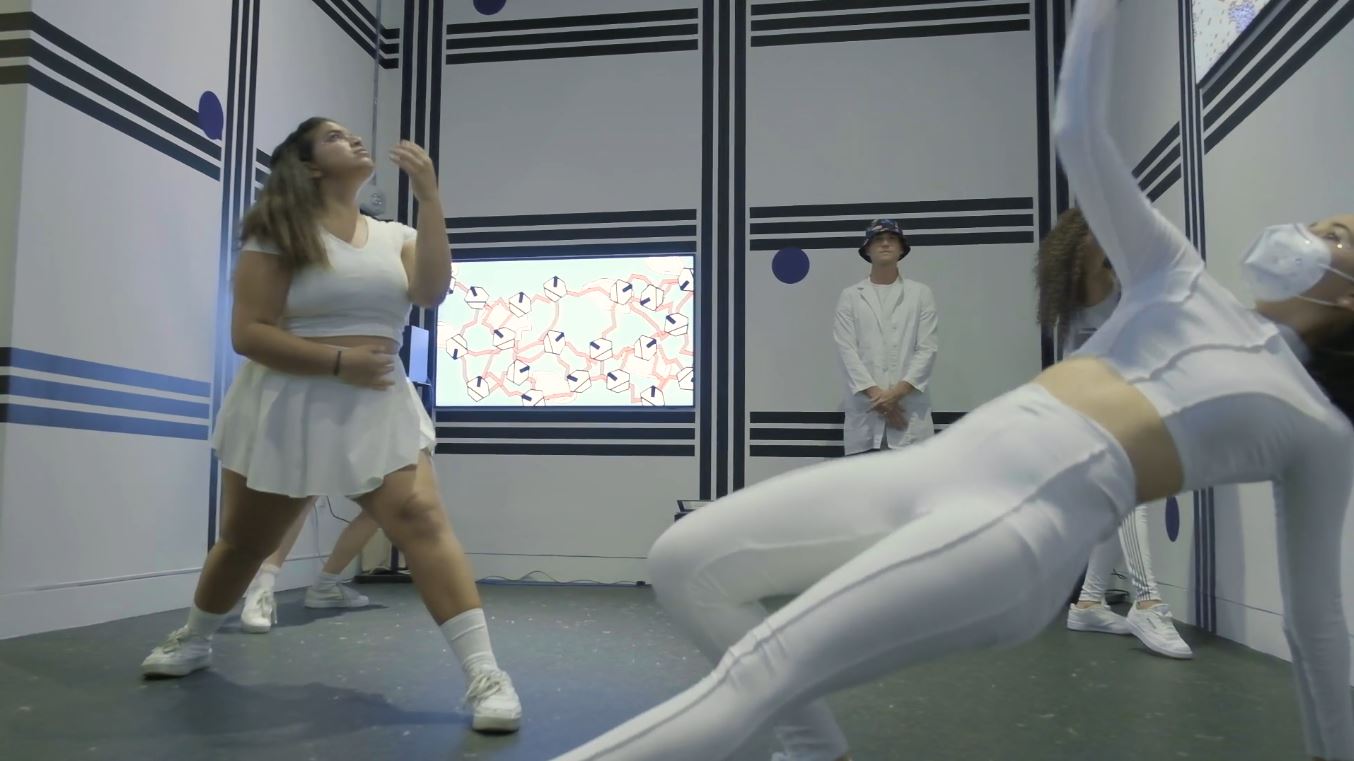 The highlight of the night? We were delighted to witness incredible support and kudos from the audience, which included many of the students' friends and family members. After celebratory hugs and photo ops, it was affirming to hear the young performers declare that this was "the best class we ever had" and they feel they "might not get another experience as unique as this one."
"After weeks of preparations, it was very rewarding!" said Moreno. "It felt like a dream to have our project showcased in a museum."
Get a glimpse at the performance below (video by Estudio Tucan LLC).