Bas van Beek's Wolfsonian-Inspired Tapestry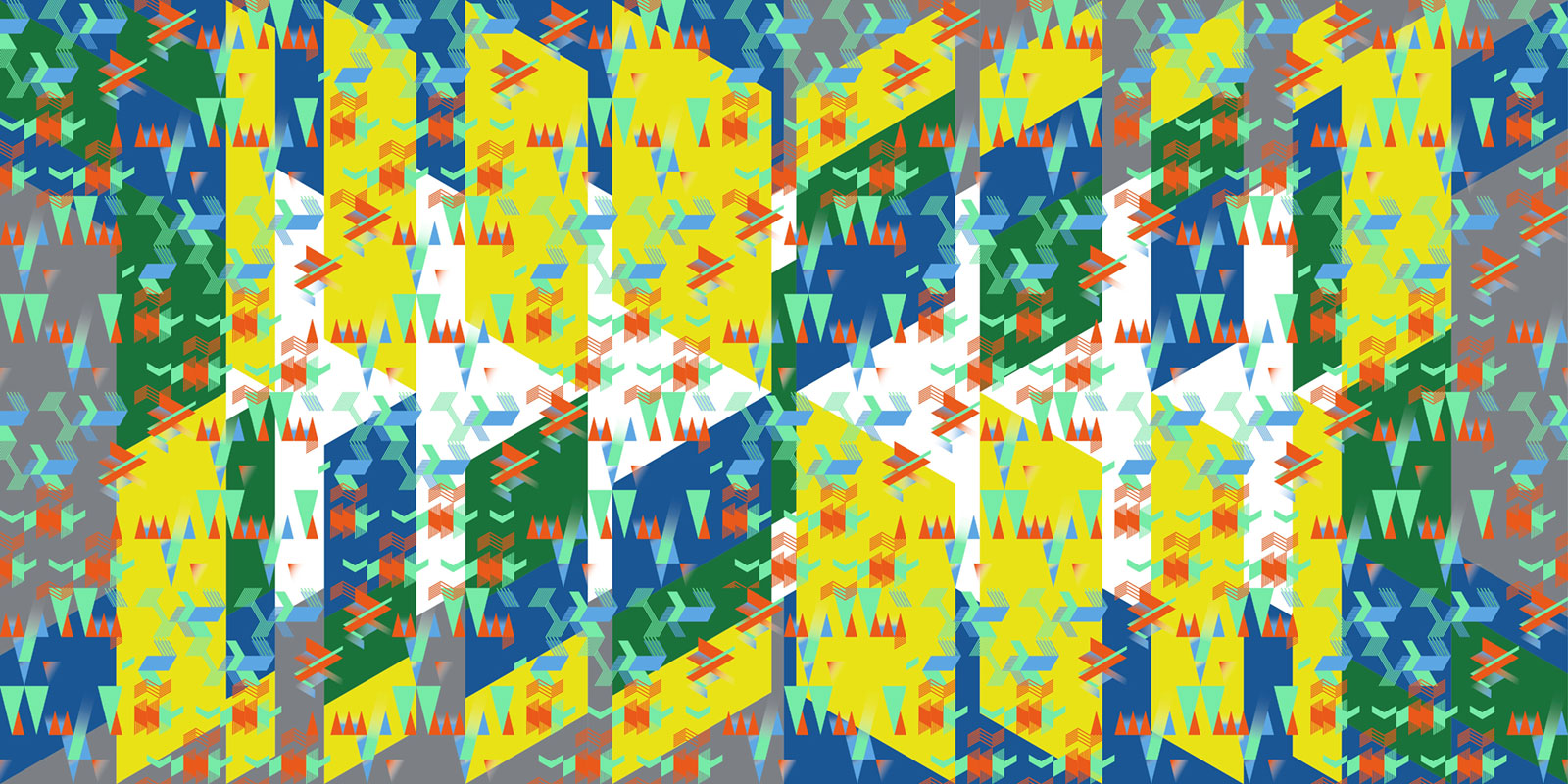 5xWP tapestry design, 2021
Bas van Beek (Dutch, b. 1974)
The Wolfsonian–FIU, commissioner
The Wolfsonian–FIU has a long history of creative partnerships with the Netherlands, a country well represented in our collection's decorative arts holdings. The latest example of spectacular contemporary art projects is Shameless, a takeover exhibition showcasing the work of Bas van Beek, a Rotterdam-based designer and artist with a talent for playfully reinterpreting form and function in historical design. Amidst Van Beek's colorful wall wrappings, artifacts and design objects, and whole-room schemes, one work in particular is bound to catch the eye—his tapestry 5xWP, a special new large-scale Wolfsonian commission.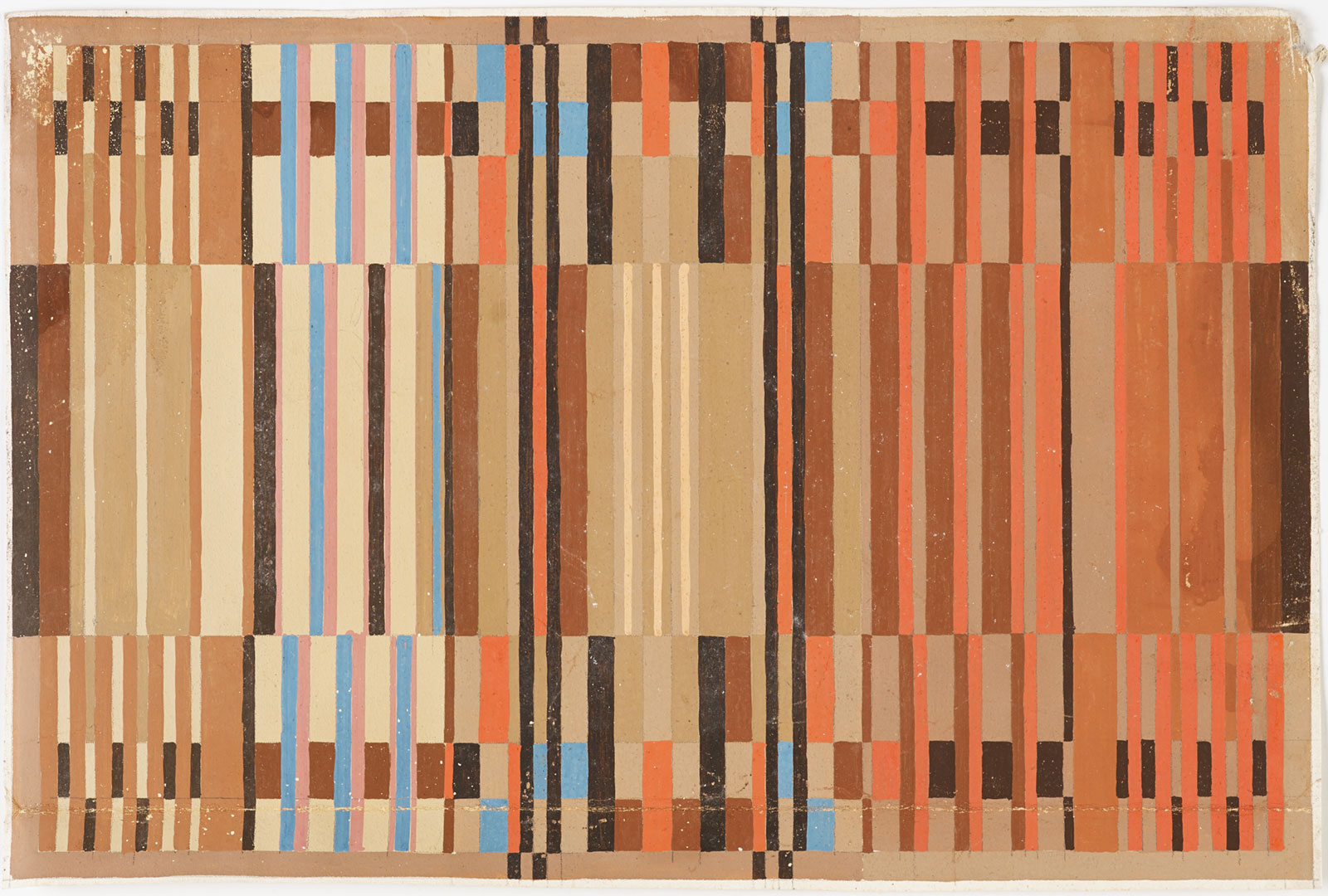 The title 5WP hints at its source material: five Wilhelm Poetter textile design drawings from the Wolfsonian collection. Poetter (1885–1945) was a German designer and, from 1908 to 1932, a professor in the Print Department at what is now known as Folkwang University of the Arts in Essen. Heavily influenced by the Bauhaus, he created abstract modernist designs for textiles and machine-woven rugs and participated in avant-garde exhibitions.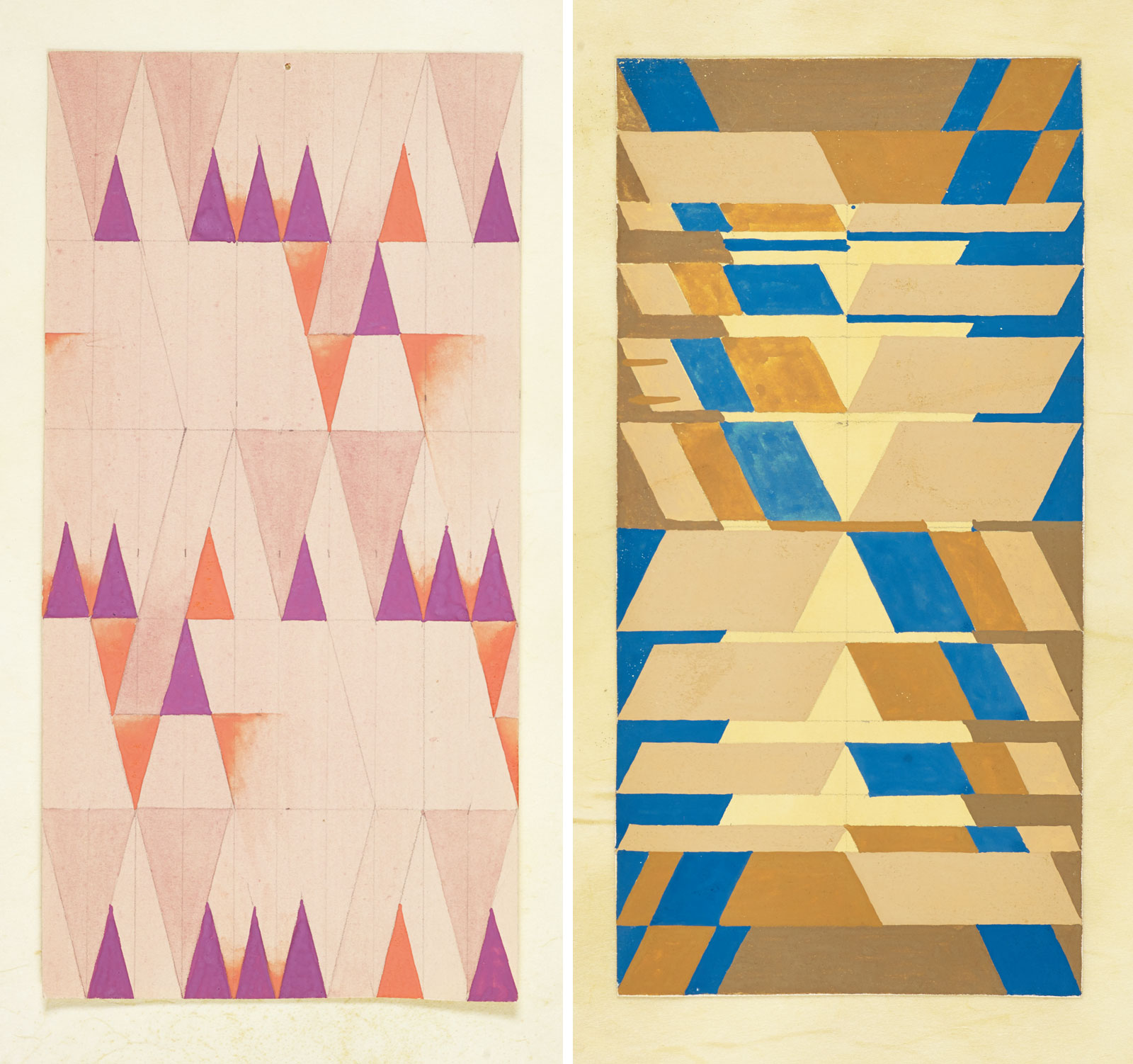 Van Beek's combination of Poetter's drawings—superimposing distinct patterns of geometric shapes one upon the other—is surreal, or in the artist's words, akin to "a computer glitch." The result is beautiful and vibrant, yet borders on overwhelming and unsettling. Van Beek did more than just layer past designs in his homage, however; the tapestry itself is woven using a throwback technique, the Gobelin method. This manufacturing process gets its name from Jehan Gobelin, a 15th-century tapestry maker who established a factory in Paris. For Van Beek's Wolfsonian project, the artist paired with Miami rug company Odabashian, which found a traditional Gobelin-style workshop in China's Shandong province that was on the brink of shutting down due to a lack of commissions. Since rescuing the company, Odabashian continues to employ their traditional artisans for new works by contemporary artists and designers, including 5xWP, which they handwove with cotton and wool from New Zealand.
– George Leyva, visitor services associate