Red Comet Fire Extinguishers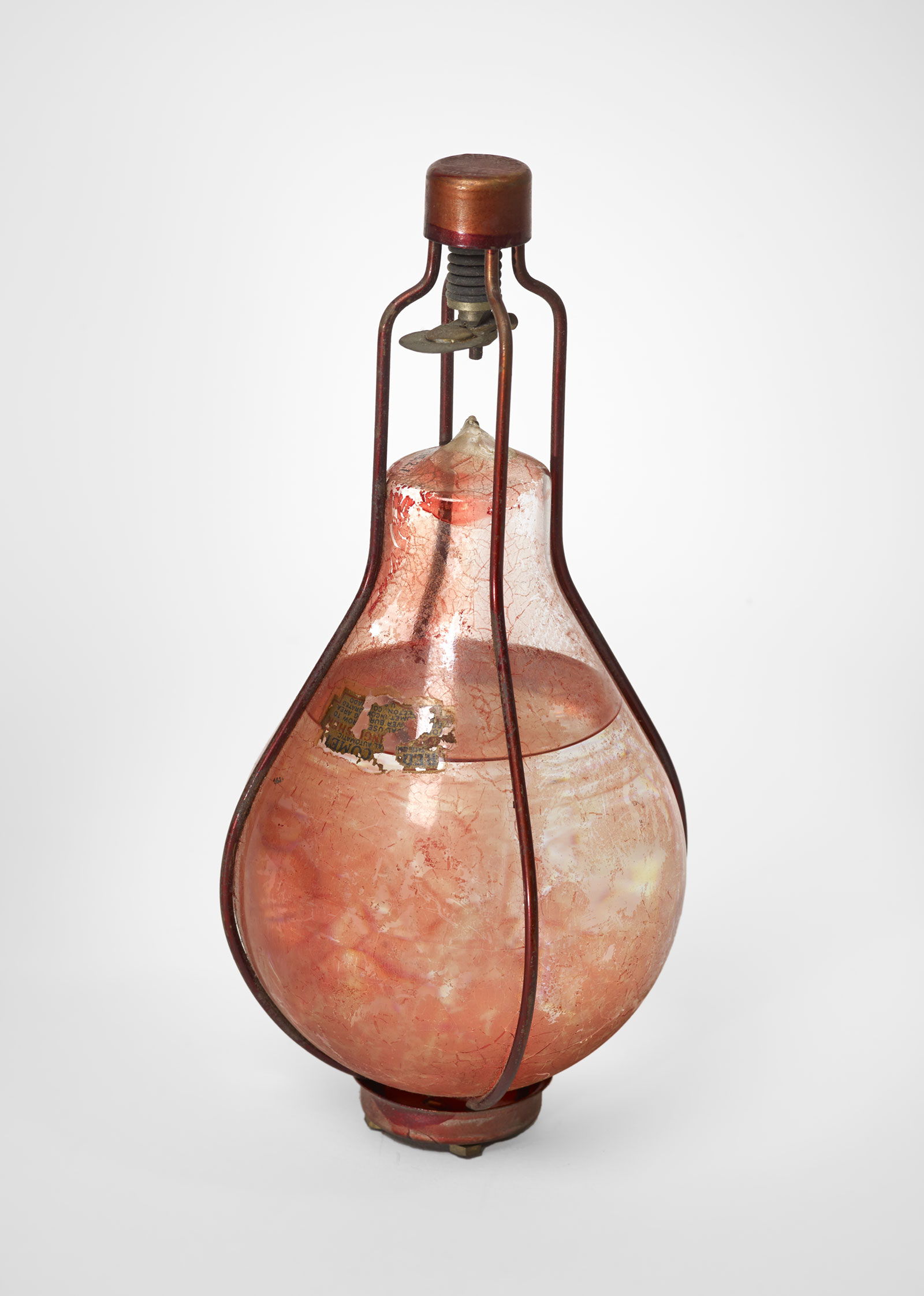 Fire extinguisher, Red Comet, 1929
Red Comet Inc., manufacturer
Littleton, Colorado
Metal, glass
The Wolfsonian–FIU, The Mitchell Wolfson, Jr. Collection, 84.15.2.1

Fire extinguishers have seen various iterations and advancements throughout the years—hand-pump and plunger mechanisms, cartridge-operated versions, and an array of globe and cylinder designs. In the early 1900s, a new fire extinguisher came onto the scene boasting "dual use" and an odd outline: a distinctive pear shape.
Typically filled with water or carbon tetrachloride, a colorless chemical later found to be hazardous to public health, these 1929 Red Comet fire extinguishers were designed with flexible functionality. Used manually, the glass vessel could be thrown reactively at the base of a fire, shattering on impact and dispersing the retardant to snuff out the flames. Evidence suggests the unique pear design was an aesthetic choice; however it seems reasonable to presume practicality steered the decision as well, with the pear form being ideal for non-slip gripping and effectively hurling over a distance (the inventor called the design "convenient and well-adapted" for its purpose).
An alternative, less hands-on approach was the Red Comet's "automatic" mode; here, the bulb was installed in a metal encasing mounted on a wall near any vulnerable area of the home. Once in contact with a fire, a heat-sensitive spring system at the base of the extinguisher would strike and break the glass to trigger a water sprinkler effect, releasing the liquid from inside. Just a few years after these extinguishers were made, a budding mechanical engineer applied for a patent to improve the spring, indicating that accidental breaks and unintended eruptions were not unheard of.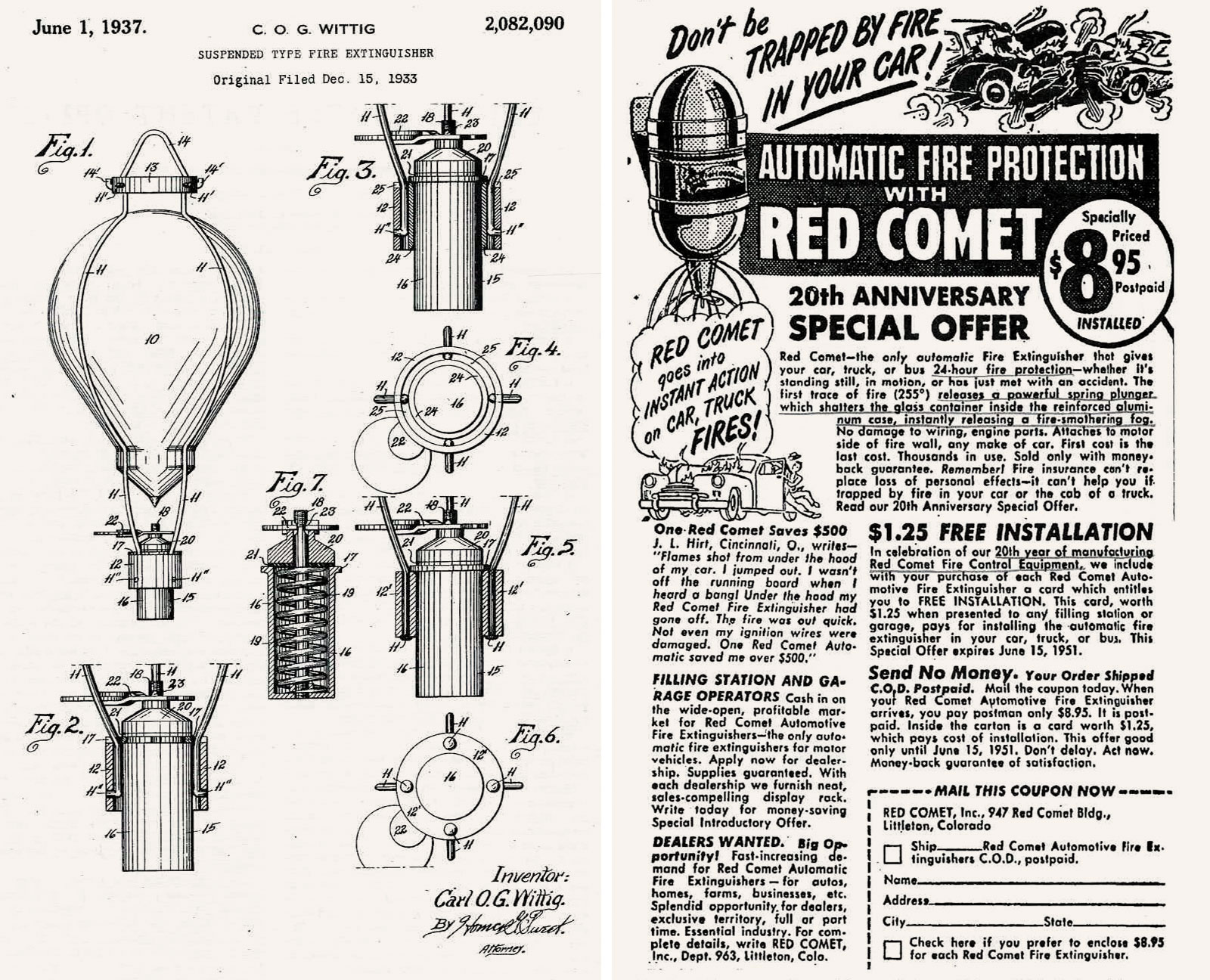 Both throwable and automatic fire extinguishers were nothing new, but few models were developed with both functions in mind, making the product a market stand-out and Red Comet the most popular manufacturer of extinguishers for several decades. Advertisements promoted use over fireplaces, in kitchens, and to combat car fires, and for a while the extinguishers were even recast as "fire grenades" and sold to multiple branches of the United States military. Red Comet remained active until 2010, when the company was purchased by another fire safety brand.
– Kathleen Obrer, museum studies intern