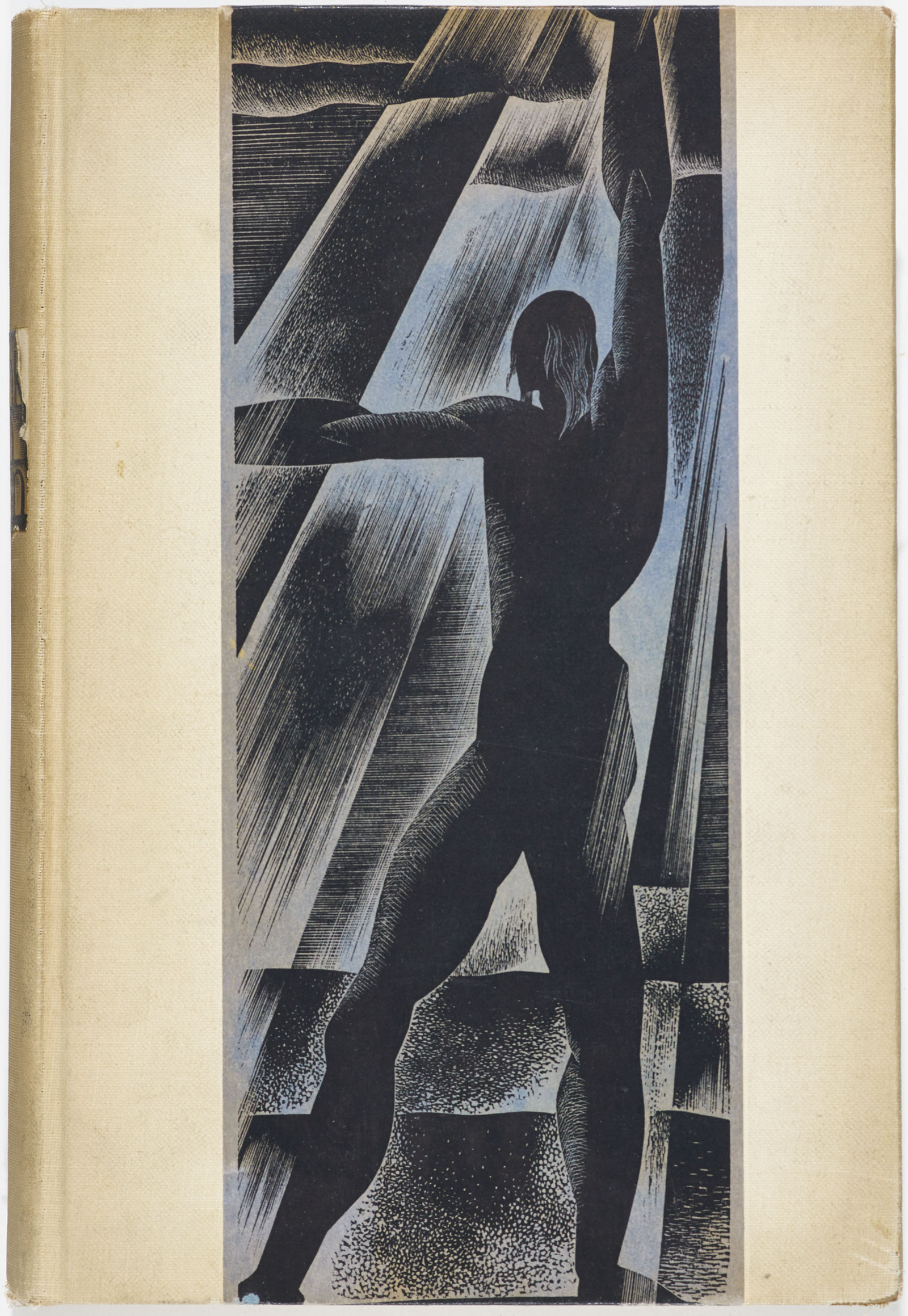 Book, Frankenstein: Or, The Modern Prometheus, 1934
Lynd Ward (American, 1905–1985), illustrator
Mary Wollstonecraft Shelley (British, 1797–1851), author
Harrison Smith and Robert Haas, New York City, publishers
The Wolfsonian–FIU, The Mitchell Wolfson, Jr. Collection, 83.2.905
Truly grotesque narratives are transcendent, becoming pillars of popular culture that survive countless retellings, reprintings, and adaptations on both small and large screens. The story of Dr. Victor Frankenstein and his creature first appeared in 1818 in London, published anonymously under the title Frankenstein; or, the Modern Prometheus (Mary Shelley—only 18 when she wrote it—would identify herself as the author in the second edition, printed in Paris in 1821). Since its debut, the tale has seen 281 editions and been portrayed in over 65 films, making Frankenstein's monster an icon of the horror genre only on par with Bram Stoker's Dracula.
These woodcut illustrations come from the 39th edition of the book, printed 1934, and were created by Lynd Ward, a prolific illustrator and artist best known for children's book illustrations and creating the first American wordless fiction, God's Man, a sort of proto-graphic novel. Throughout Frankenstein, Ward deftly captures the story's Gothic elements with desolate landscapes and beautifully sullen, somber characters. In the illustration of Elizabeth (Dr. Frankenstein's adopted sister and future wife) as a child, the girl is depicted with a downcast expression and shoulders drawn inward as she stands isolated in the foreground against a tumultuous gray sky.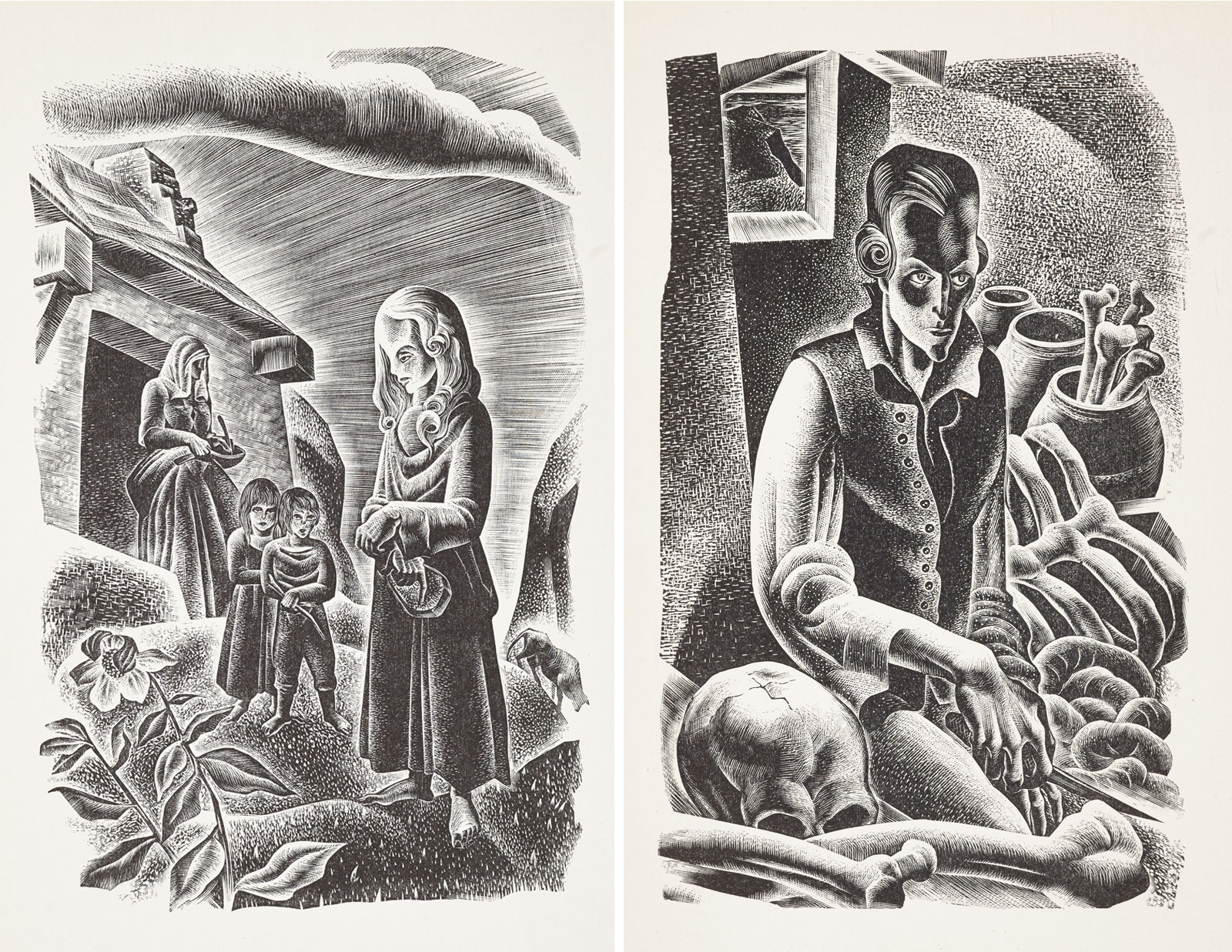 Ward's treatment of the monster is equally masterful, balancing the creature's hideous disfiguration with his supernatural muscles. The reader is captivated and repulsed, reinforcing Shelley's words, "His limbs were in proportion, and I had selected his features as beautiful. Beautiful! Great God! His yellow skin scarcely covered the work of muscles and arteries beneath. His hair was lustrous black and flowing, his teeth a pearly whiteness, but these luxuriances only formed a more horrid contrast with his watery eyes . . . ."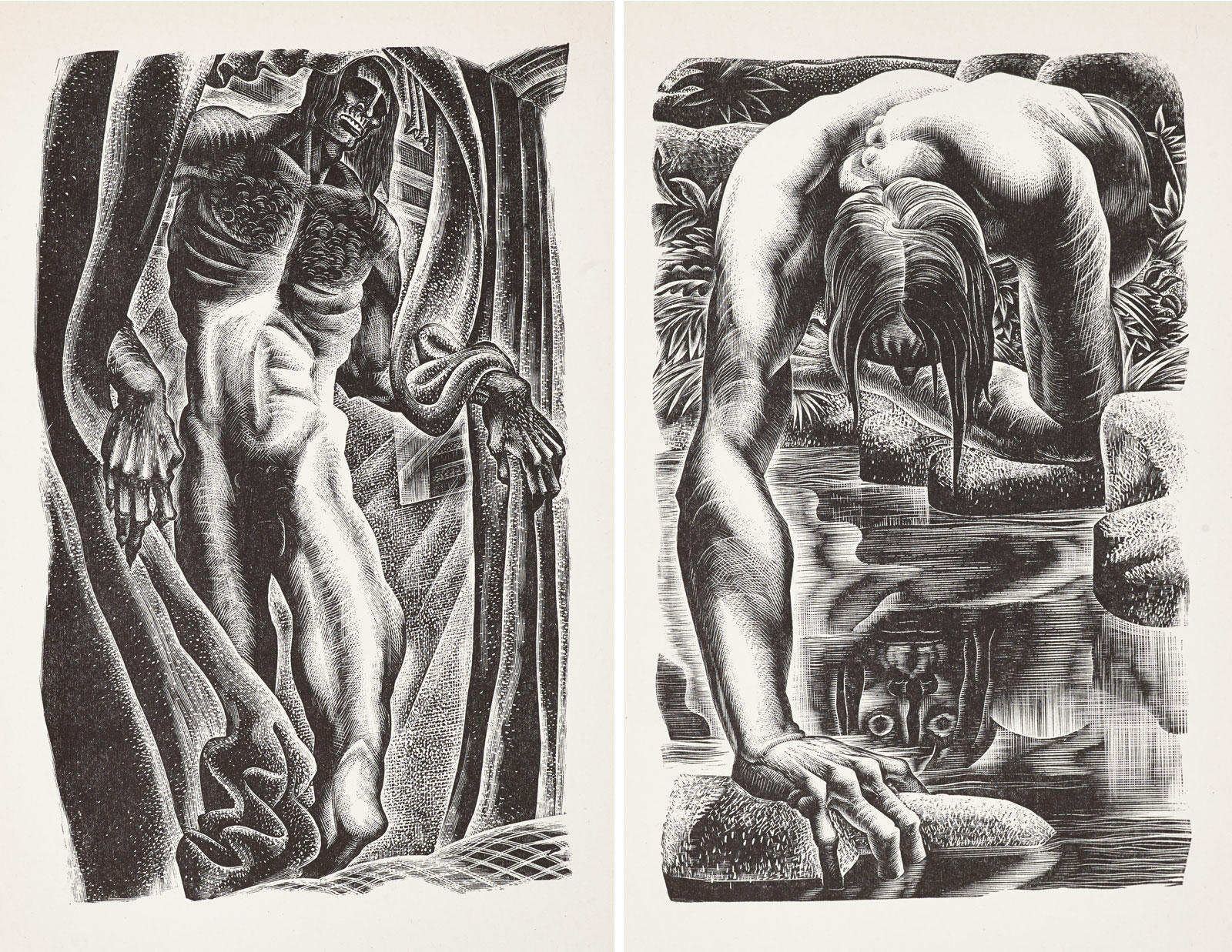 While Frankenstein's revulsion is front and center throughout the novel, Ward also draws out the sympathetic elements of the creature's plight. Readers feel pity as they study him gazing upon his reflection for the first time, ". . . how I was terrified when I viewed myself in a transparent pool! At first I started back, unable to believe that it was indeed I who was reflected in the mirror: and when I became fully convinced that I was in reality the monster that I am, I was filled with the bitterest sensations of despondence and mortification."
Ward's illustrations build upon the despair and emotions in Shelley's novel and are a powerful example of how horror stories can be made richer in their subsequent editions. The layering of Ward's talents into Shelley's haunting narrative dials up the unsettling features of the tale—and the resulting dread brought on by the jigsaw of reanimated human flesh is only tempered by the reader's heartsickness at the characters' reactions to something so alien, yet human.
– Isabel Sanz, digital assets + collection data manager

For more on otherworldly objects from the Wolfsonian collection, join us for Spiritual Realms and Charismatic Cults on October 20.