July 6, 2021
By George Leyva, visitor services associate
Summer has at long last arrived. After over a year of quarantines, social distancing, and vaccinations to curb the spread of COVID-19, Americans at large are ready to leave the comfort of their homes and have fun once again. Although our nation may not be totally in the clear from the pandemic, there are still many safe options available for our amusement. Take the road trip for instance, which can bring us anywhere we want to go and entertain us through not only the beauty and novelty of the sites that we come across, but also the rich history surrounding them.
The Wolfsonian team has always shared in public fascination with summer vacations. Two shows in particular, both from 2017, helped us understand the cultural significance of road trips. In the exhibition North and South: Berenice Abbott's U.S. Route 1, organized by the Syracuse University Art Collection, the renowned photographer documented her 1954 journey up and down one of America's most famous roads and showcased the various places and people she discovered along the way. And in the installation America the Beautiful: American Indians and the Promotion of National Parks, The Wolfsonian Library revealed the complicated relationship between Native Americans and the newly-created national parks system, a dynamic stressed in the first half of the 20th century by the U.S. tourism industry, which sought to draw visitors by using the country's past as a selling point.
North and South: Berenice Abbott's U.S. Route 1
In 1954, Berenice Abbott traveled U.S. Route 1, which spans Key West, Florida, to Fort Kent, Maine. Along the way, she took photographs of places of historical importance that were in danger of being swept away by new development: a former slave market in Louisville, Georgia; an 18th-century county courthouse in New London, Connecticut; a lighthouse in Portland, Maine; a view of Miami, Florida, across Biscayne Bay. Through her photography, we can appreciate these landmarks and retain collective memories of the past.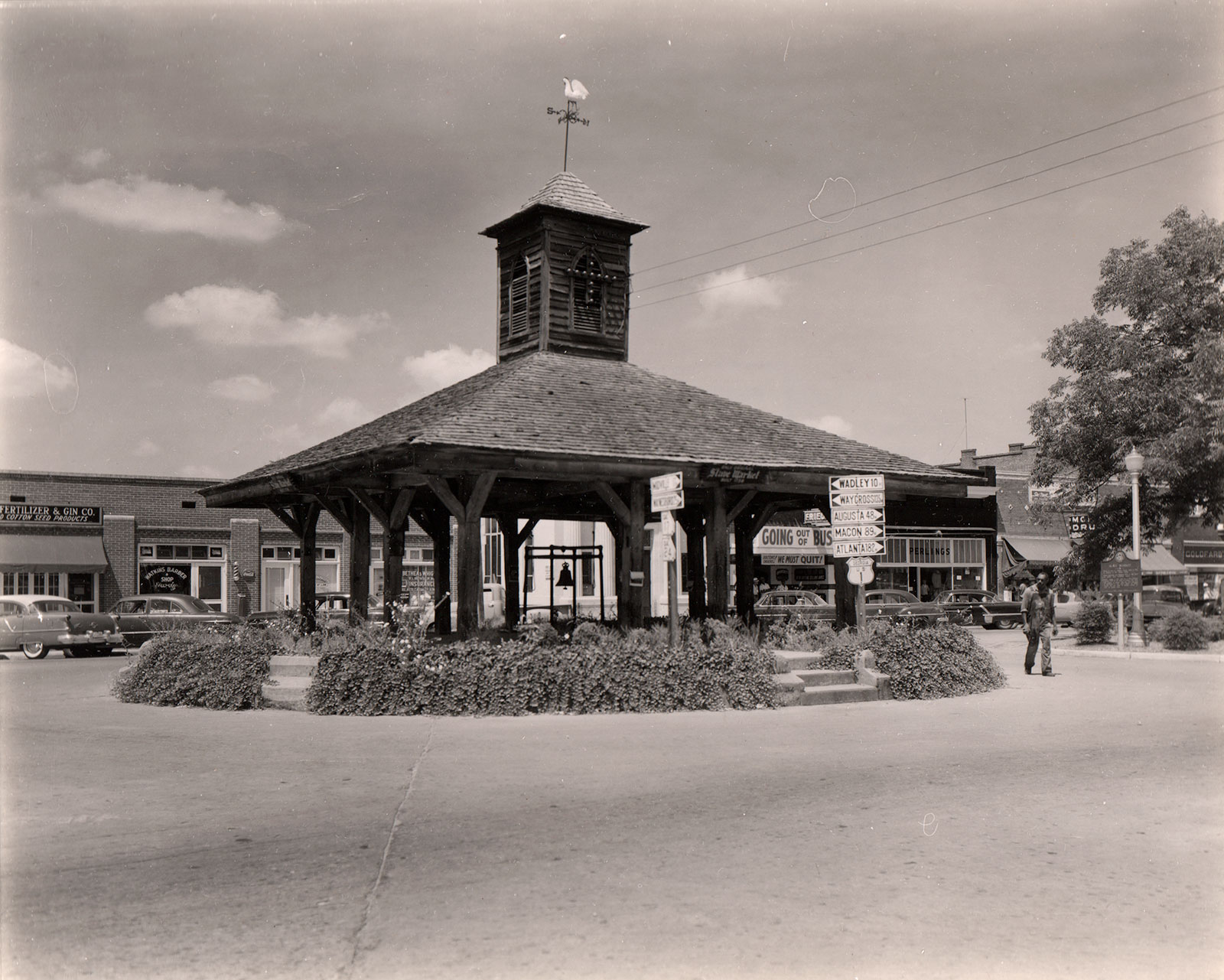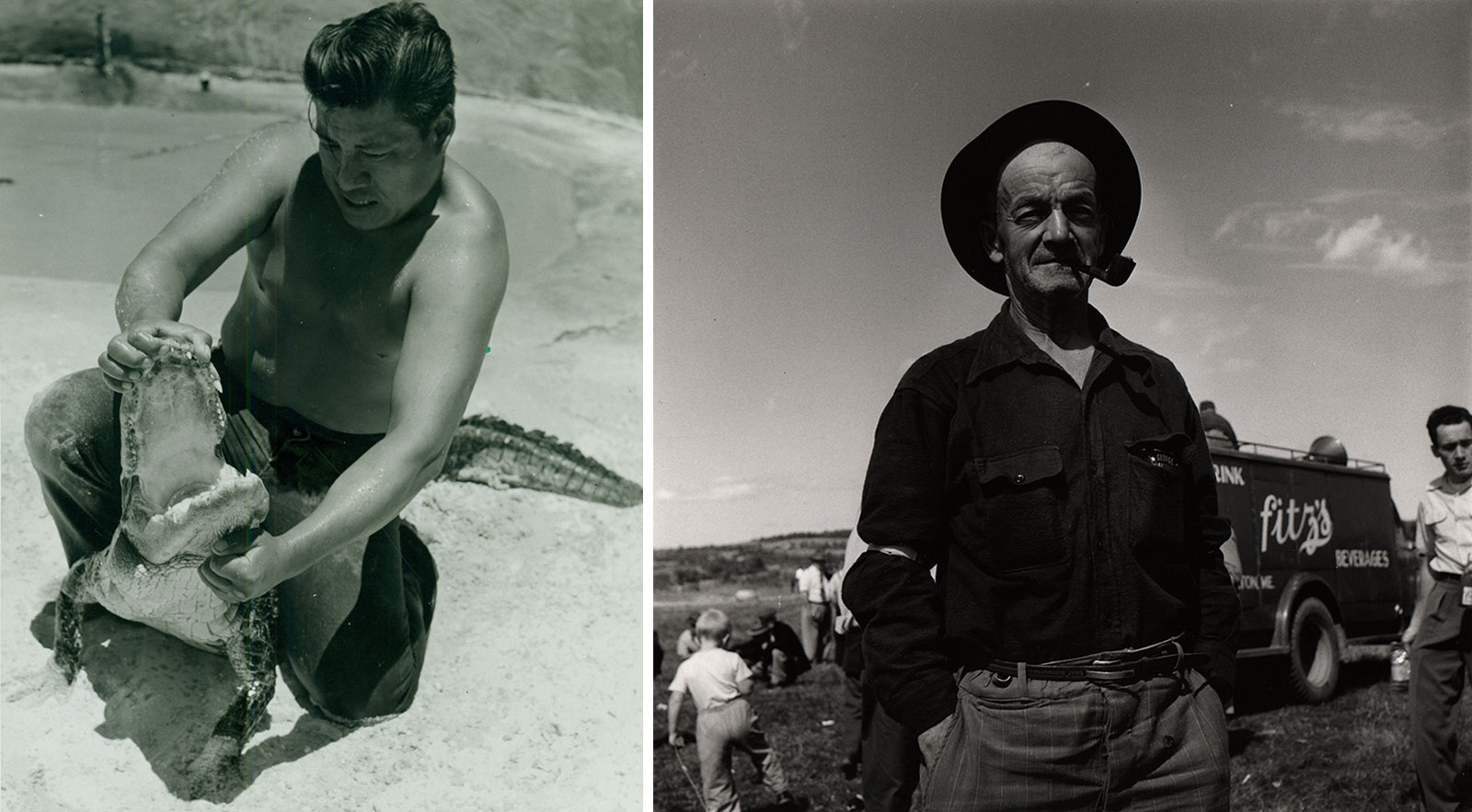 In addition to place, Abbott made sure to visually document people. While she was in Fort Lauderdale, she photographed a Seminole girl selling dolls at a village as well as a Seminole alligator wrestler, providing just a small glimpse into the diverse history, cultures, and communities of South Florida. During her time in South Carolina, she stopped by a peach packing house, and when in Aroostook County, Maine, she met several potato farmers, encounters immortalized in images that speak to the vitality of those local industries. In every picture taken of these and other individuals, we get a sense of the unique customs and character of the places they inhabited.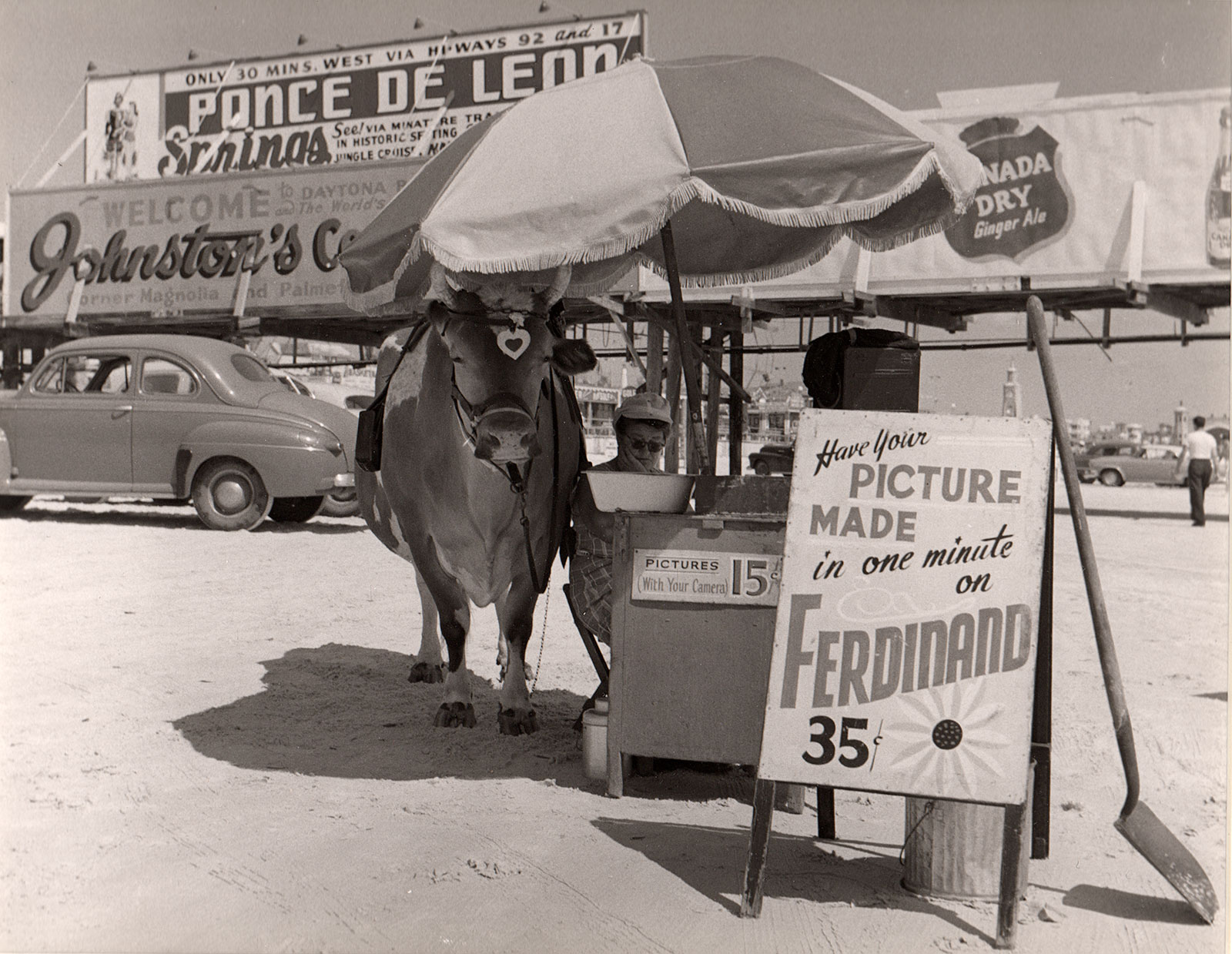 Abbott's own experience traveling U.S. Route 1 reveals the freedom that can come from the road. She set off on her trip with two companions—an unexpected activity for a single woman at that time—and ended up with an enduring body of work. The photos themselves express the joy that can be found while traveling: where else would one be able to take a picture with a bull named Ferdinand, or go to an amusement park at night in Daytona Beach? With road trips, you can shake off the shackles of conformity that constrain your daily life. There are almost no limits to what you can do, Abbott's photographs tell us, when the road is your home.
America the Beautiful: American Indians and the Promotion of National Parks
To attract visitors to national parks, early 20th-century U.S. government and railroad companies associated their beauty and splendor with the indigenous communities who called these places home, emphasizing traditional cultures and promising park visitors access to a mythic past. In one example, the Great Northern Railway promoted travel to Glacier National Park by putting a spotlight on the Blackfeet Indians, commissioning artist Winold Reiss to create portraits to entice visitors. Reiss developed a reputation for presenting his Native American subjects in a dignified manner, such as in The Blackfeet Indian Educational Portfolio, in which he showcased every age group in traditional and modern settings, from Plume to Double Steel and Two Cutter. These alluring portraits captured the sense of combined exoticism and elegance that the Great Northern Railway hoped to sell to tourists, and while Reiss's approach was respectful, the advertisements also served to objectify Native people.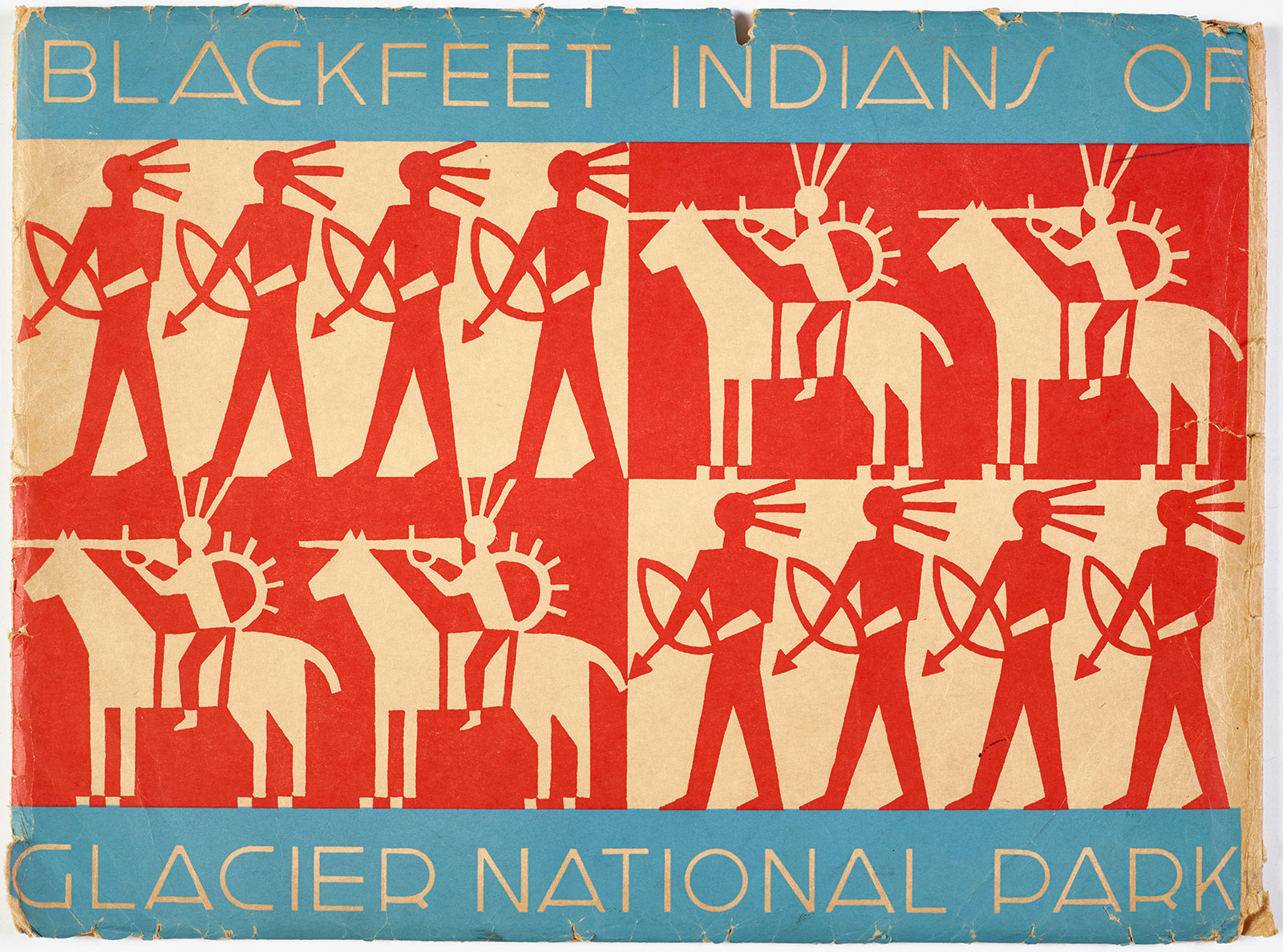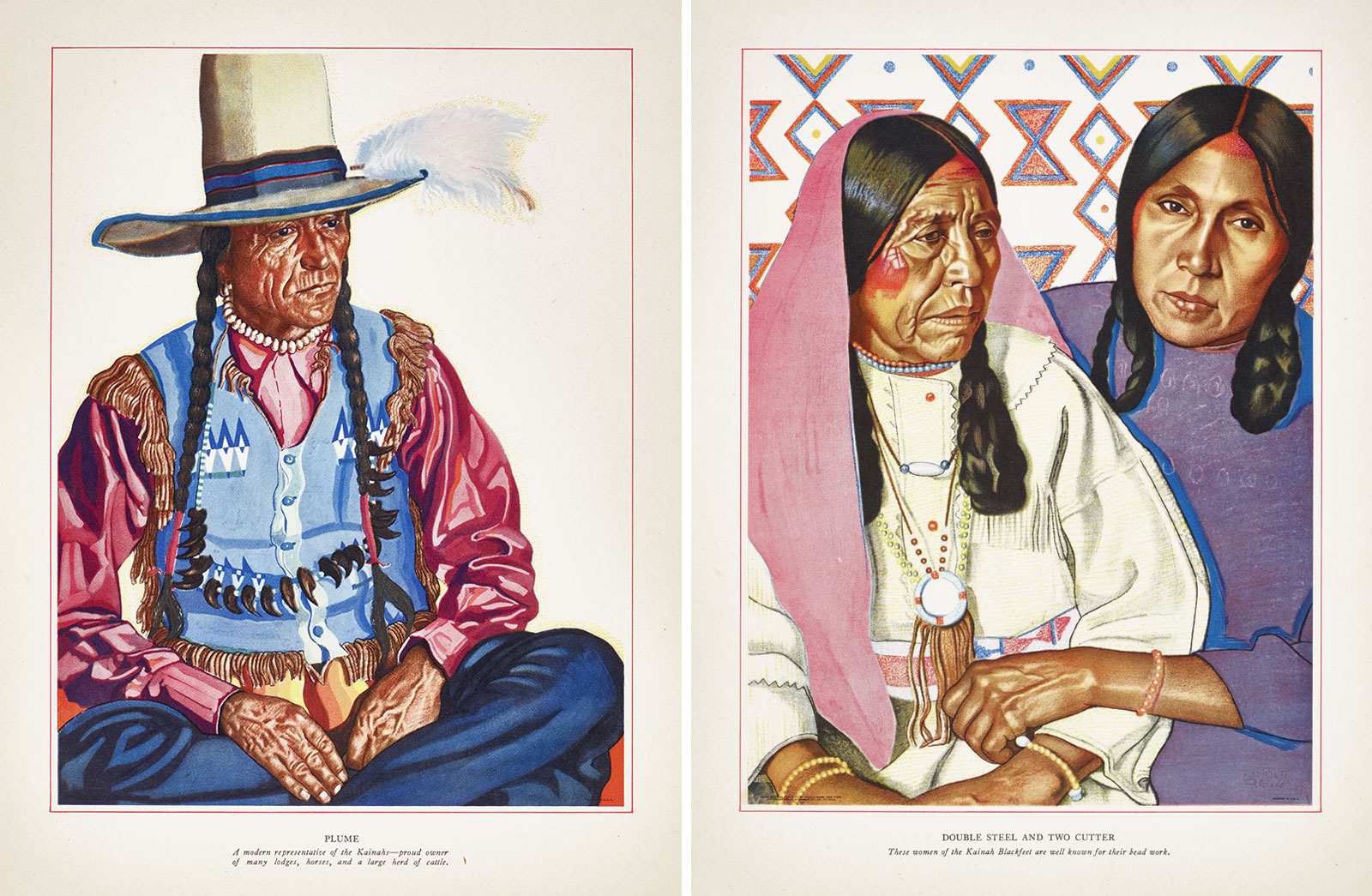 Another site that capitalized on its connection to Native American communities was Grand Canyon National Park. Navajo and Hopi histories were repeatedly referenced in promotional material in the hope of adding to the allure of the area. For instance, an advertisement from 1910 titled Hotel El Tovar: On the Rim of the Grand Canyon; Management of Fred Harvey shows an indigenous woman and child working with pottery. The Fred Harvey Company further cultivated the image of the Grand Canyon as a place steeped in rich Native American history with postcards such as Northwest from Powell Memorial Point, Grand Canyon National Park, Arizona (c. 1935), which shows two Native American men. Another example of note comes from a decade later—Navajo Silversmith, Grand Canyon National Park, Arizona, depicting its subject hard at work. These and other ephemera were circulated nationwide to pique curiosity and draw middle-class and wealthy white visitors to the Grand Canyon.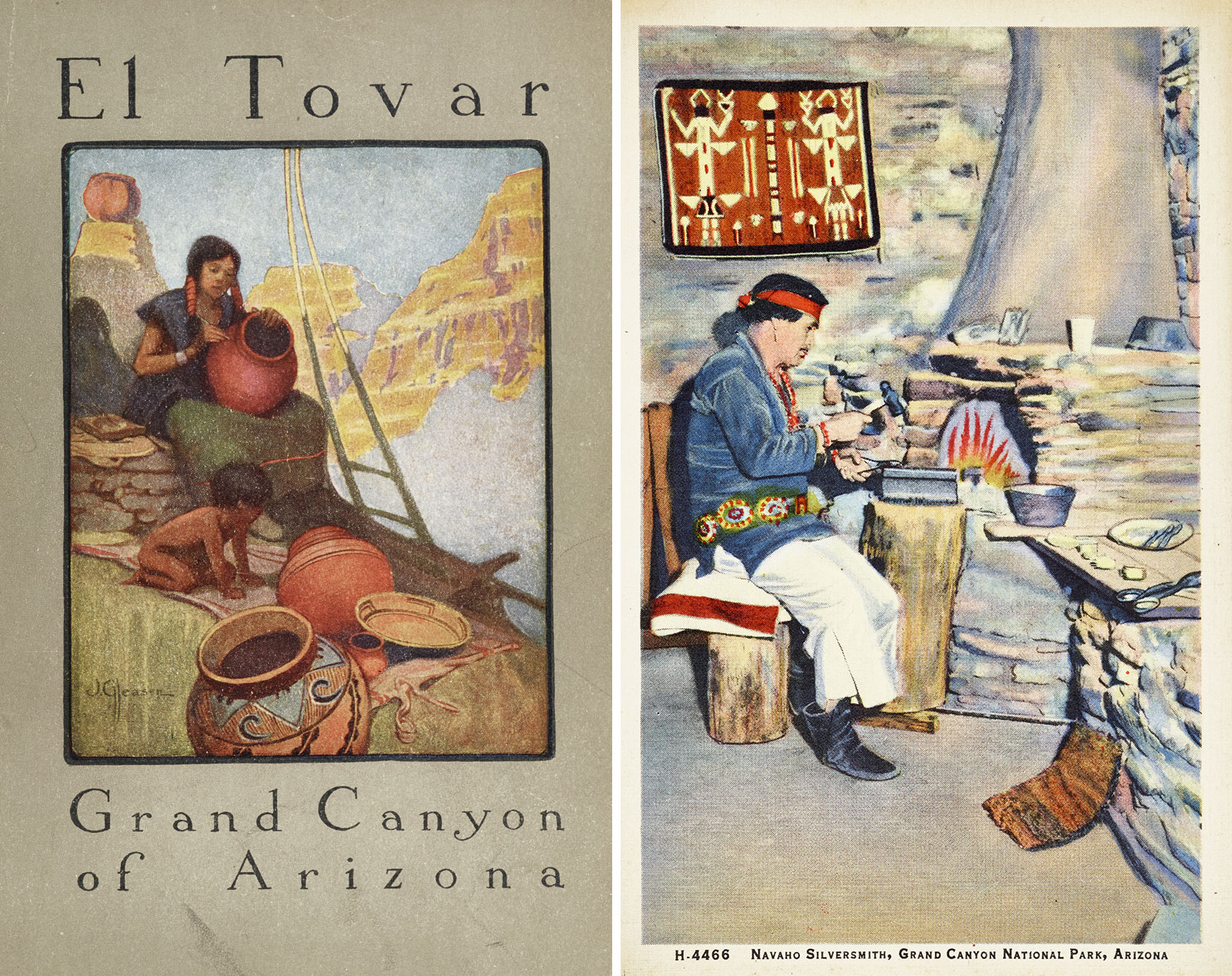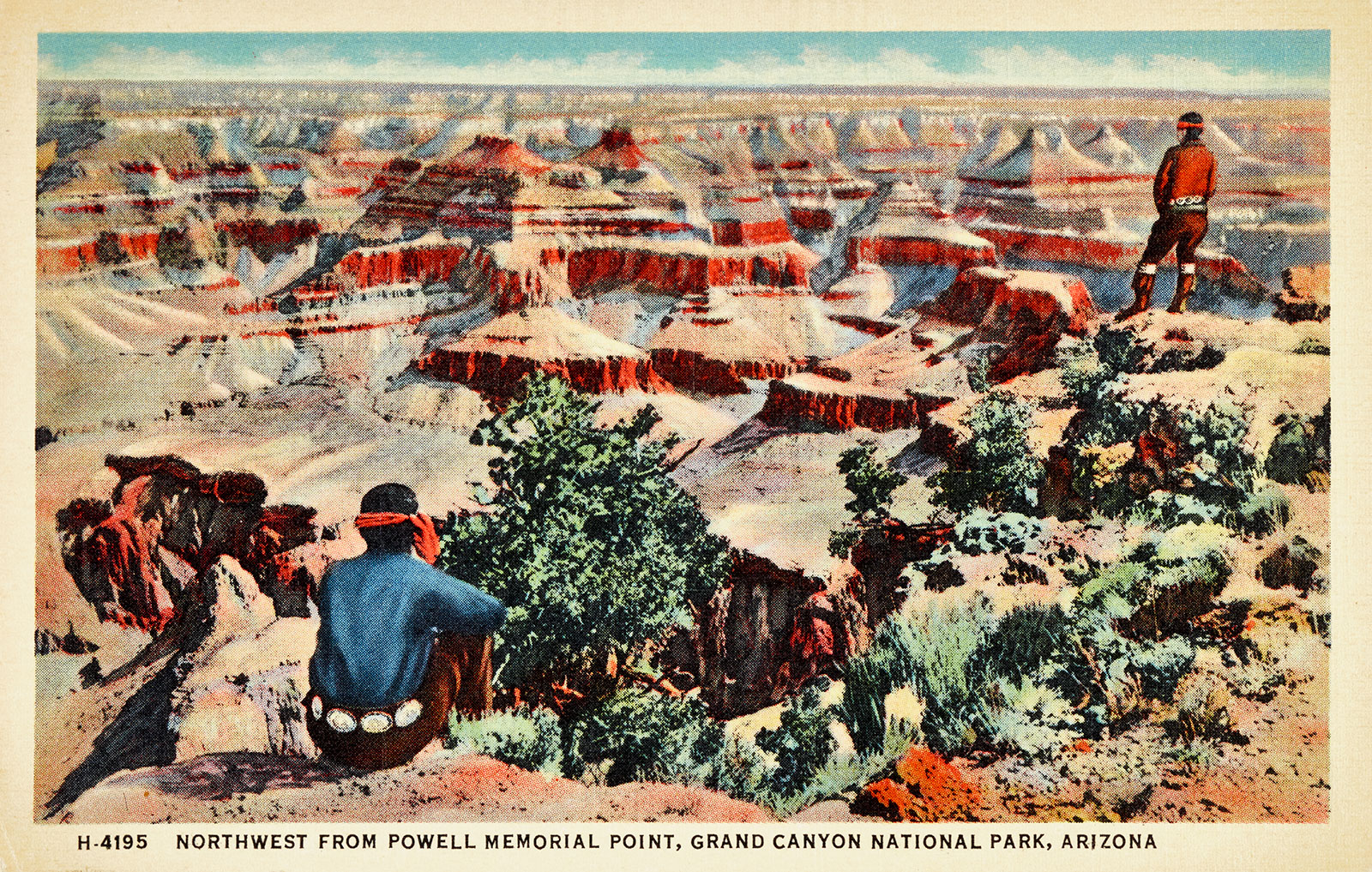 The Everglades also served as a tourist mecca through its association with the Seminole Indians and their history. At the 1933 Chicago World's Fair, a Seminole Village was erected in the Midway section of the fairgrounds, glamorizing and "othering" the Seminoles as a key Everglades attraction. Somewhat more considerately, photographers like Gleason Waites Romer and Charles Clyde Ebbets captured the daily life of Seminole tribes; their pictures were published as postcards that promoted Florida tourism and helped to boost the local economy, however it is unlikely the Seminoles were compensated for, or directly benefited from, the showcase.
Driving It Home
If the pandemic has taught us anything, it's that we shouldn't take freedom to move about for granted. Road trips not only give us the opportunity to get out of our humble abodes and explore, they also provide us with a wealth of opportunity to learn about the places that we come across and why we promote them in the ways that we do. To discover more about our country's travel traditions, don't miss our upcoming members' event, Curator's Choice: Road Trips, Campers, and the Great Outdoors, on July 14.