The Completed Buildings of Schultze and Weaver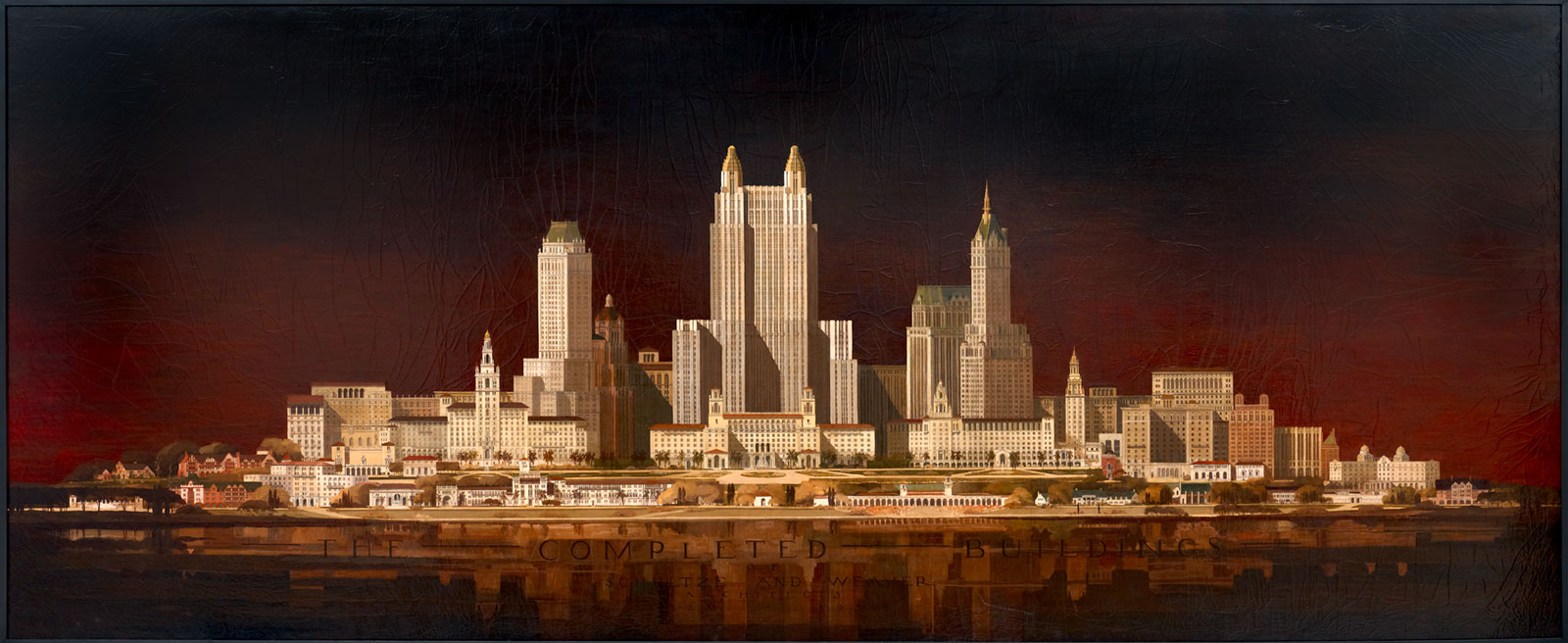 Painting, The Completed Buildings of Schultze and Weaver, Architects, 1921–1936, 1936
Lloyd Morgan (American, 1892–1970)
Schultze & Weaver, New York City, architects
Oil on canvas
The Wolfsonian–FIU, Gift of the Kephart family, in fond memory of Aunt Anne and Uncle Lloyd, 2007.13.1
It might be surprising to learn that Lloyd Morgan's massive panoramic painting—now a visitor and staff favorite at The Wolfsonian—was once tucked away and largely forgotten in a New York basement. A fabulously detailed work of art from 1936, it amasses many of the buildings completed in the U.S. and Cuba by the architectural firm Schultze & Weaver, depicting them in a single, imagined setting.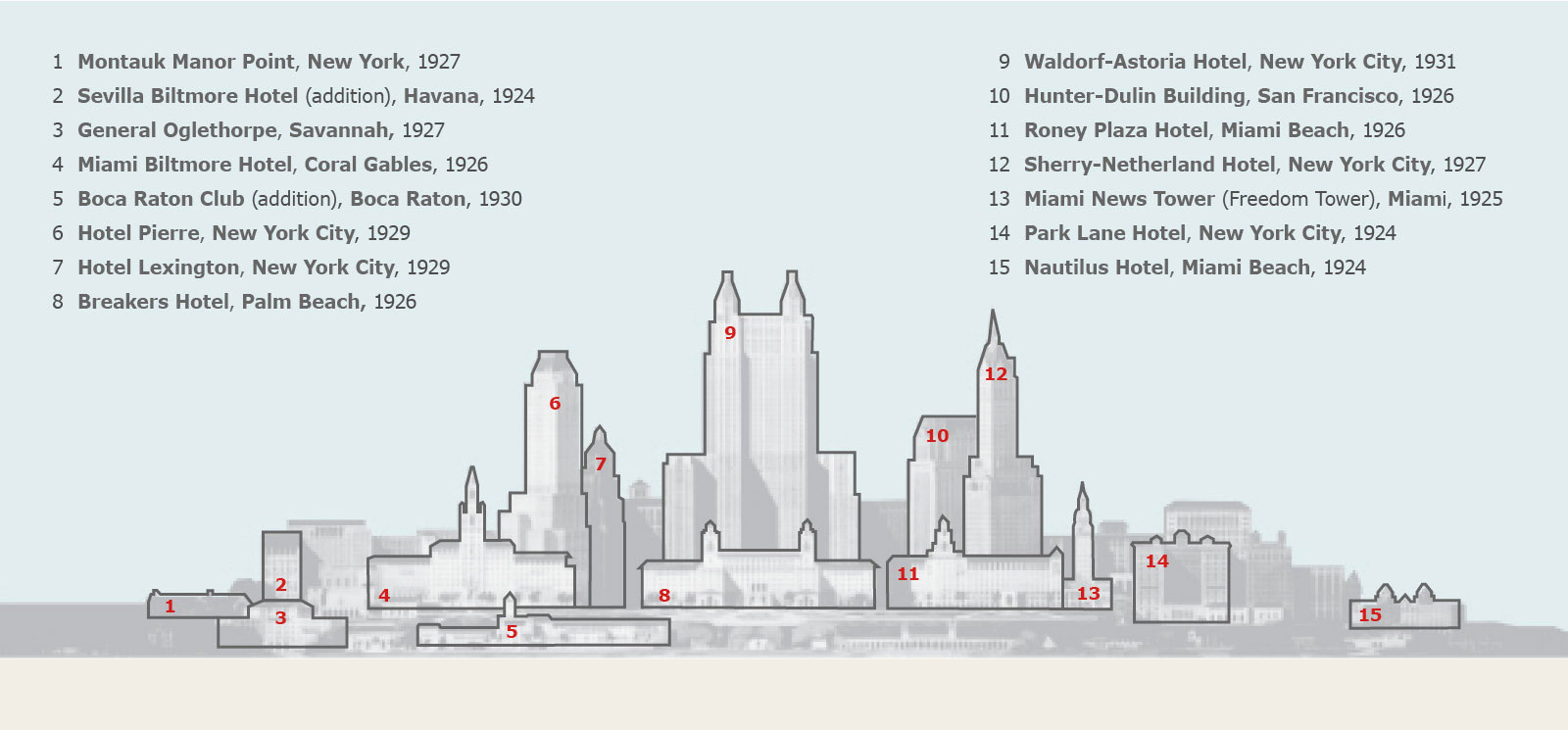 The painting's credit line—"gifted by the Kephart family, in fond memory of Aunt Ann and Uncle Lloyd"—hints at the work's interesting history. As Wolfsonian founder Mitchell "Micky" Wolfson, Jr. recounts in his 2019 book Founder's Choice:
"Lloyd Morgan, chief designer for . . . . Schultze and Weaver, painted this resplendent fourteen-foot synthesis of the firm's most renowned buildings as a gift for founder Leonard Schultze in 1936. Following Schultze's death in 1951 the painting reverted to Morgan, who purchased his Tarrytown, New York home based on its having a wall large enough to accommodate its dimensions. Morgan's great niece and nephew, Beth and Jeffrey Kephart, recall the mural overwhelming the living room. After Morgan's death in 1970 it was consigned to the Kephart family basement."
After Micky acquired the Schultze & Weaver archive in 1994, The Wolfsonian featured a photograph of the "lost" painting in a special issue of The Journal of Decorative and Propaganda Arts about American hotels. The article caught the attention of the Kephart family, who restored the painting and donated it to the museum. Morgan's great niece, Beth Kephart, later penned a wonderful Curator Magazine feature recounting the painstaking conservation process and recalling fond memories of childhood encounters with the painting and her uncle. She describes her joyful reunion with the newly bright work in the Wolfsonian galleries: "I was, again, overwhelmed . . . . The lost oil painting had been found and now it hung in a well of proper light on the proper side of a wall."


The painting, which arrived at The Wolfsonian in 2007, would have made a fitting centerpiece for 2005's In Pursuit of Pleasure: Schultze & Weaver and the American Hotel, which featured numerous examples of the firm's work including other masterful renderings by Lloyd Morgan, like the Breakers watercolor above. The painting was on view to the public until just last year and will find a happy new home in our upcoming expansion. To immerse yourself in its dreamy skyline, download the artful Zoom background now.
– Marlene Tosca, art director