Harmon Foundation Exhibition Catalogue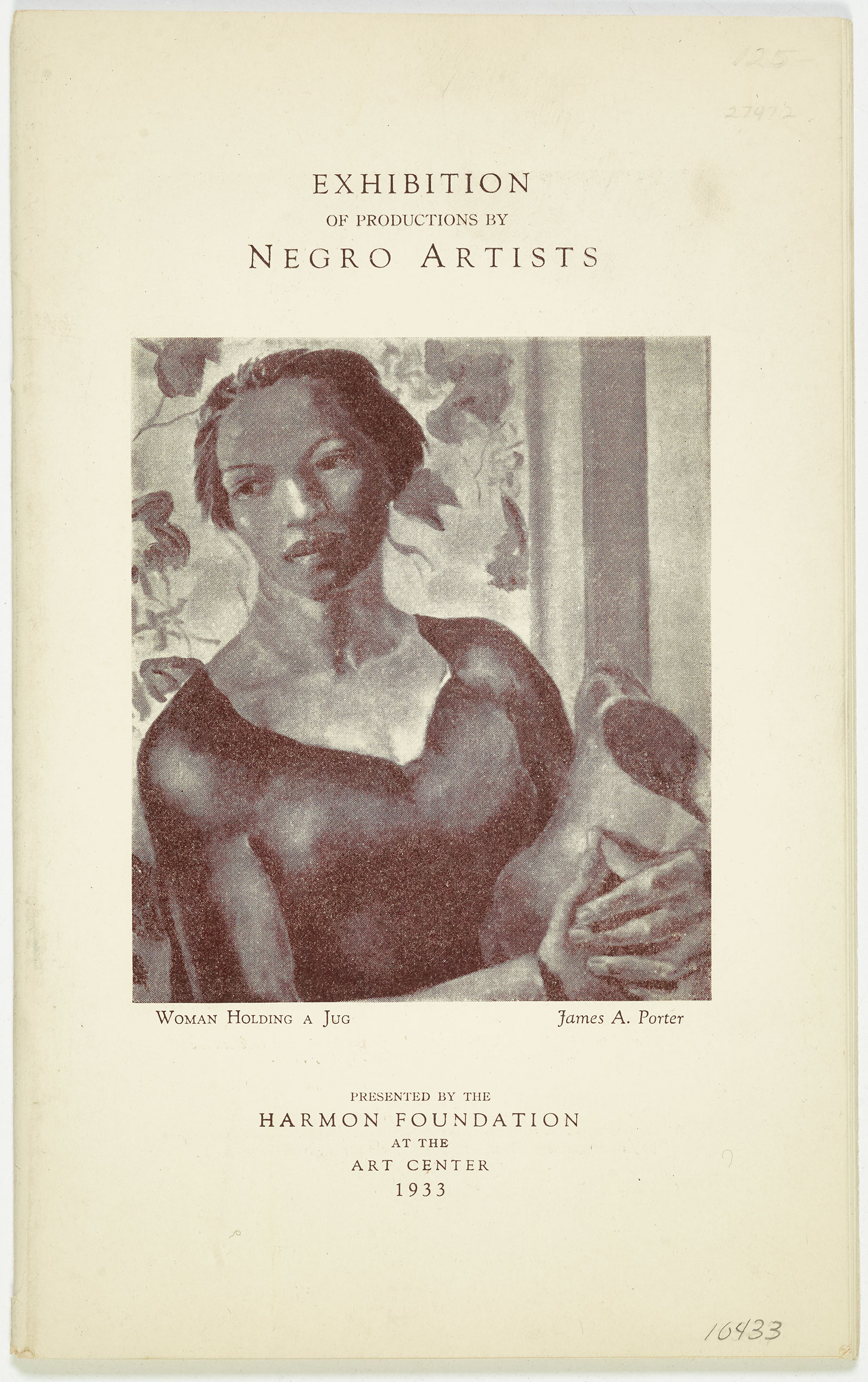 Catalogue, Exhibition of Productions by Negro Artists, 1933
Harmon Foundation, New York City, publisher
The Wolfsonian–FIU, The Mitchell Wolfson, Jr. Collection, XC1994.3024
Between 1927 and 1935, one of the highest-profile opportunities available to Black artists in the United States was the annual Harmon Foundation exhibition, born from an award program established in 1925 to recognize African-American artists, educators, writers, musicians, religious leaders, and scientists. Following a few years of award cycles, the Harmon Foundation was so inundated with art that it launched an ambitious exhibition program to honor the winners, debuting annual showcases in New York City before traveling them nationally to art museums, colleges, and libraries. The exhibitions were accompanied by catalogues, each an important art historical resource illuminating the production and reception of African-American art in the first half of the 20th century. Here, we focus on one of three in the Wolfsonian collection, from 1933.
The catalogue cover features a black-and-white reproduction of James A. Porter's Woman Holding a Jug. An artist and academic, Porter published widely on African-American art and applied his own firsthand knowledge of art making to his scholarship—as Romare Bearden and Harry Henderson would later write of him: "No comparable figure exists among American artists. Most art historians have never seriously used a brush, and most artists tend to be unaware of the social forces behind historical shifts in art." Woman Holding a Jug is a genre portrait in Porter's early, highly figurative style, employing light and shadow to articulate his subject's pensive face and elegant hands. The painting is now in the collection of Fisk University, a historically Black institution that was gifted 200+ works of art from the Harmon Foundation collection in 1967.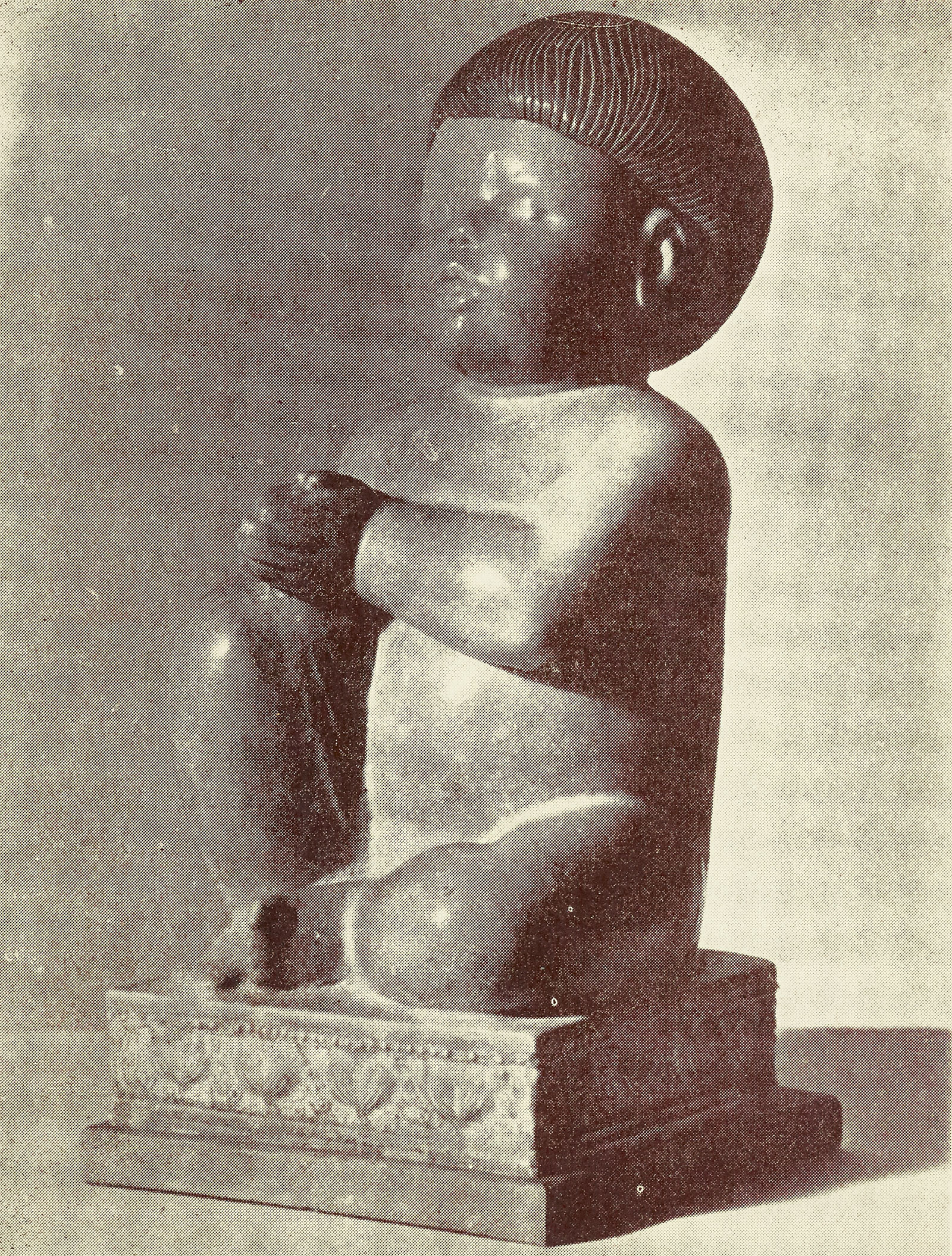 Another important work documented in the catalogue is Sargent Claude Johnson's Pearl, winner of the Robert C. Ogden Prize for most outstanding in the exhibition. A sculpture of his young daughter, it reflects Johnson's ongoing interest in depicting Black childhood—a subject he returned to again and again—and in the pose and hairstyle, arguably nods to the influence of Asian art instilled during Johnson's time living in the San Francisco Bay Area. The prize-winning sculpture was exhibited alongside two drawings, one a very different portrayal of motherhood and family grounded in strength and resistance. The drawing Defiant is a complete work of art, but it clearly relates to another from the same year—the sculpture Forever Free (now at SFMOMA), which makes three-dimensional Defiant's flat planes and color-blocking, assertive and figurative at three feet tall.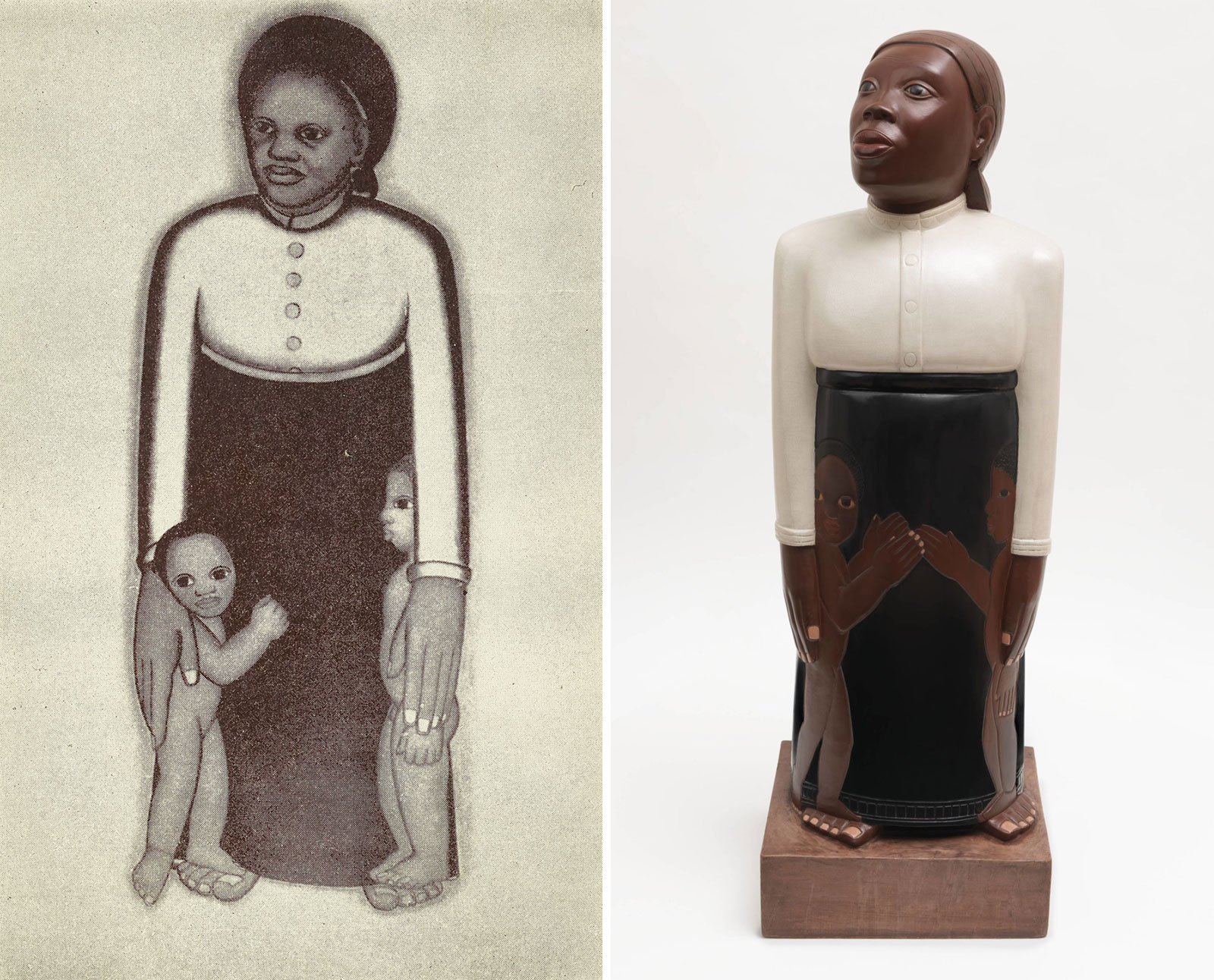 The Harmon Foundation exhibitions, while an important venue for African-American artists, were not immune to criticism: Romare Bearden himself accused the exhibitions of "coddling" artists, and many artists pointed out that having all-Black exhibitions reinforced segregation, sponsored, no less, by a white industrialist and juried in part by white committee members. These stories—of artists, art, and social critique—are just a few of the intriguing narratives held within the pages of the Harmon Foundation exhibition catalogues.
– Shoshana Resnikoff, curator