For Freedom, by Arthur Huff Fauset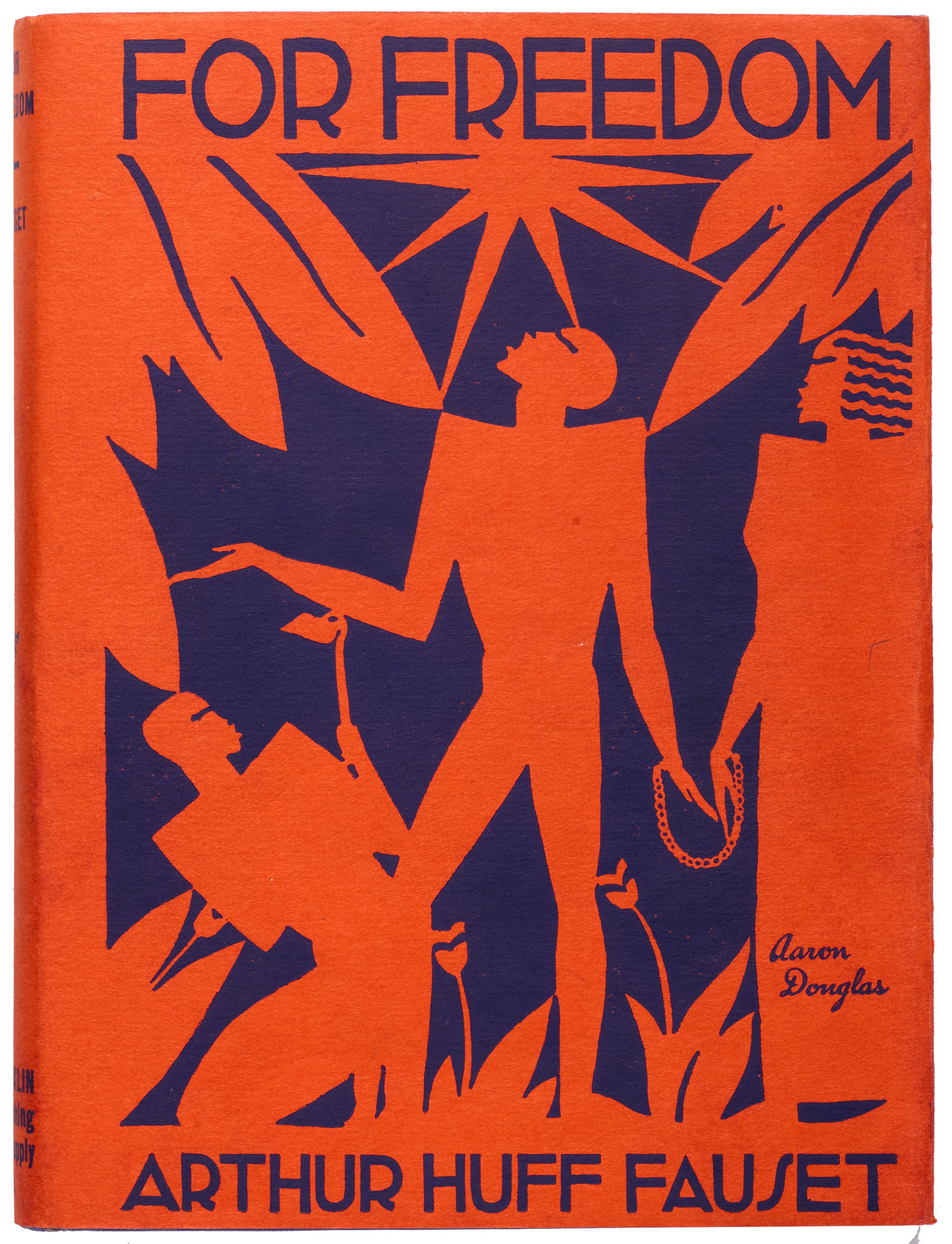 Book, For Freedom, 1927
Arthur Huff Fauset (American, 1899–1983), author
Aaron Douglas (American, 1899–1979), cover illustrator
Mabel Betsy Hill (American, 1877–1971), interior illustrator
Franklin Publishing and Supply Co., Philadelphia, publisher
The Wolfsonian–FIU, Gift of Daniel Morris, Historical Design, XC2019.02.1.5
For Freedom, described in a 1927 New York Times review as a book that tells a "phase of American history that all young people ought to know about," is subtitled "A Biographical Story of the American Negro." Written by Arthur Huff Fauset, it details the life stories of important figures in African-American history, from enslaved heroes Crispus Attucks and Sojourner Truth to contemporary academic and literary leaders W. E. B. Du Bois and Alain Locke.
Raised in Philadelphia by a Black minister father and white Jewish mother (she converted to Christianity when they married), Fauset attended the University of Pennsylvania, graduating with an M.A. in anthropology in 1924 and returning for his Ph.D., completed in 1942. He soon began publishing his anthropology work as well as narrative writing at Locke's urging. Documenting Black folkways in the American South, the Caribbean, and Nova Scotia, Fauset prioritized the voices of his Black subjects, dispelling stereotypes and exploring the diversity and specificity of Black communities in North America and the Caribbean.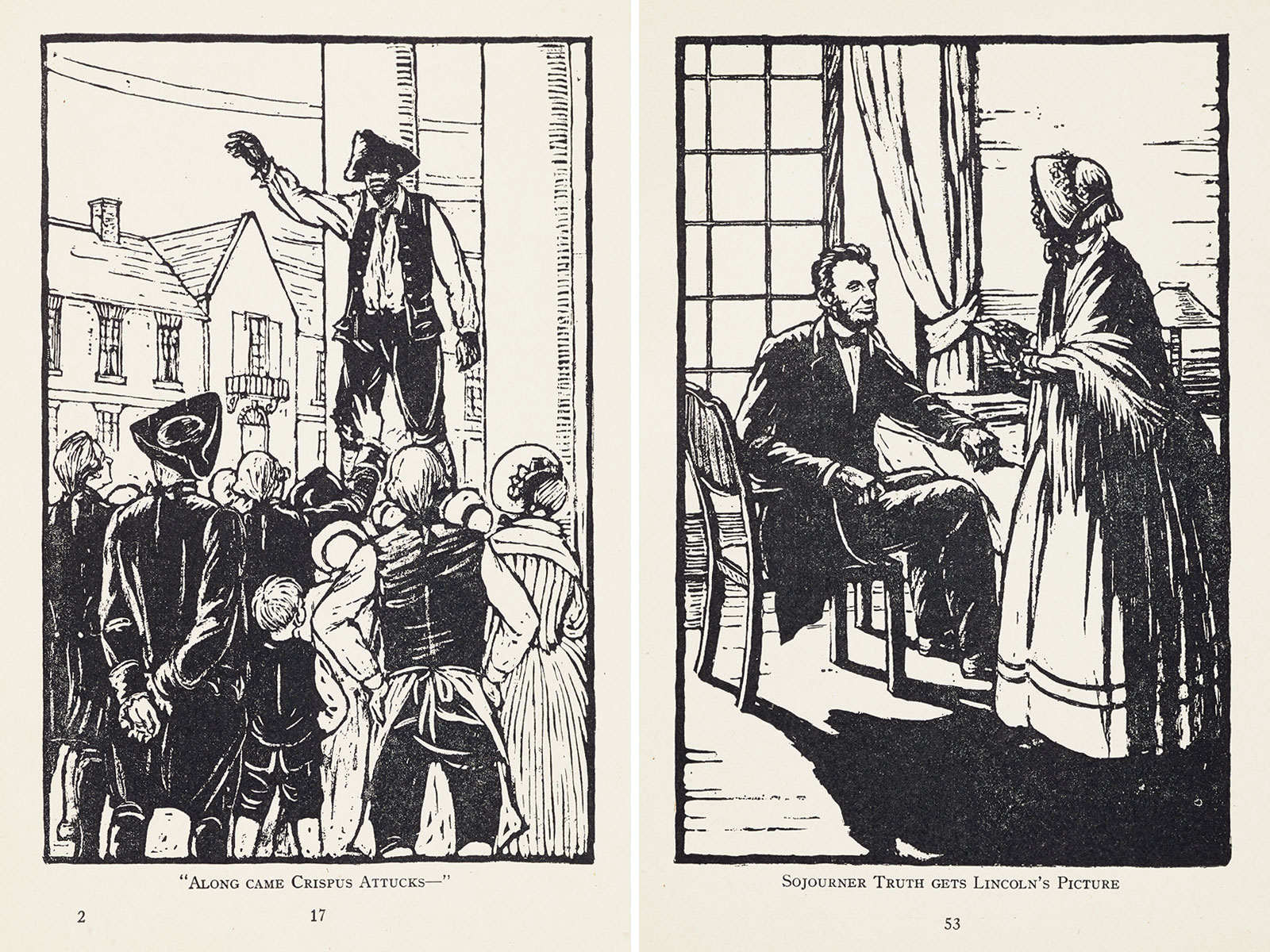 For Freedom was aimed at young readers. Children and young adults were uniquely qualified to appreciate it, as Fauset explained: "it is told in the spirit of young folk because they, more than any of us, are able to re-live the lives and struggles of heroic characters with that innocence and fidelity of interpretation which are so essential to a true understanding of the elements which underlie human aspiration." With cover illustrations by Aaron Douglas, one of the most significant visual artists of the Harlem Renaissance, and interior illustrations by noted children's book illustrator Mabel Betsy Hill, For Freedom made an argument to children that is only now recognized by the mainstream American public: that African-American history is American history, and that there is no United States without the work, resilience, and creativity of Black people.
– Shoshana Resnikoff, curator