John Woodrow Wilson's Self-Portrait
January 18 (Martin Luther King, Jr. Day), 2021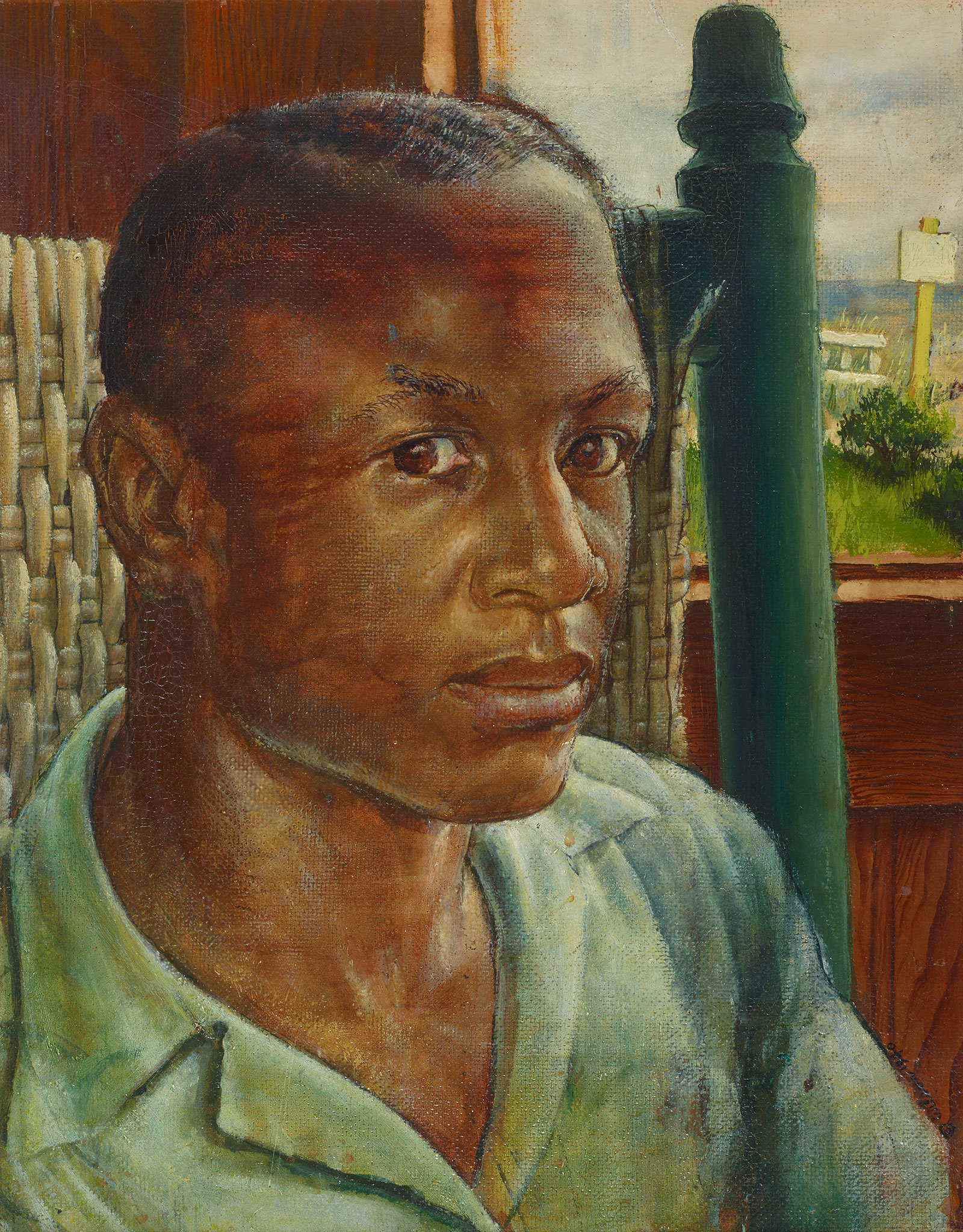 Painting, Self-Portrait, 1940
John Woodrow Wilson (American, 1922–2015)
Oil on Masonite
The Wolfsonian–FIU, The Mitchell Wolfson, Jr. Collection of Decorative and Propaganda Arts, Promised Gift, WC2005.5.4.1
In this powerful self-portrait, the young artist engages the viewer with a look of composure and patient resignation, his intense gaze communicating a sense of knowing far beyond his eighteen years. A painter, printmaker, and sculptor, Wilson was long concerned with issues of racial equality and social justice, striving to create work that represented Black culture with dignity and grace while at the same time drawing attention to issues around social, racial, and economic disparity.
Born in Roxbury, Massachusetts, Wilson excelled from an early age, studying at the School of the Boston Museum of Fine Arts (MFA) on a full scholarship and graduating from Tufts University. Two prestigious fellowships allowed him opportunities for foreign study; in Paris with Fernand Léger in 1948 and in Mexico in the 1950s where he was profoundly influenced by the work of Mexican muralists David Alfaros Siqueiros and José Clemente Orozco.
Just prior to his fellowship in Mexico, Wilson married Julia Kowitch, a white woman. The couple set out from Boston to Mexico in two separate cars, Wilson acutely aware of the danger of their route through the Deep South where the sight of a Black man and a white woman traveling together could be enough to provoke mob violence. Once in Mexico, Wilson painted The Incident, a fresco mural depicting the racist brutality of a lynching at the hands of the Ku Klux Klan. The mural was, Wilson later said, a way to "exorcise" the terrifying mental images of lynching he still carried from childhood after reading detailed accounts in his activist father's newspapers. Although the mural was intended to be temporary, it was so well-regarded that Siqueiros, who was then the head of Mexico's department for the protection and restoration of murals, advocated for its preservation. Sadly, the mural no longer exists, but Yale University Art Gallery has several preparatory studies in its collection.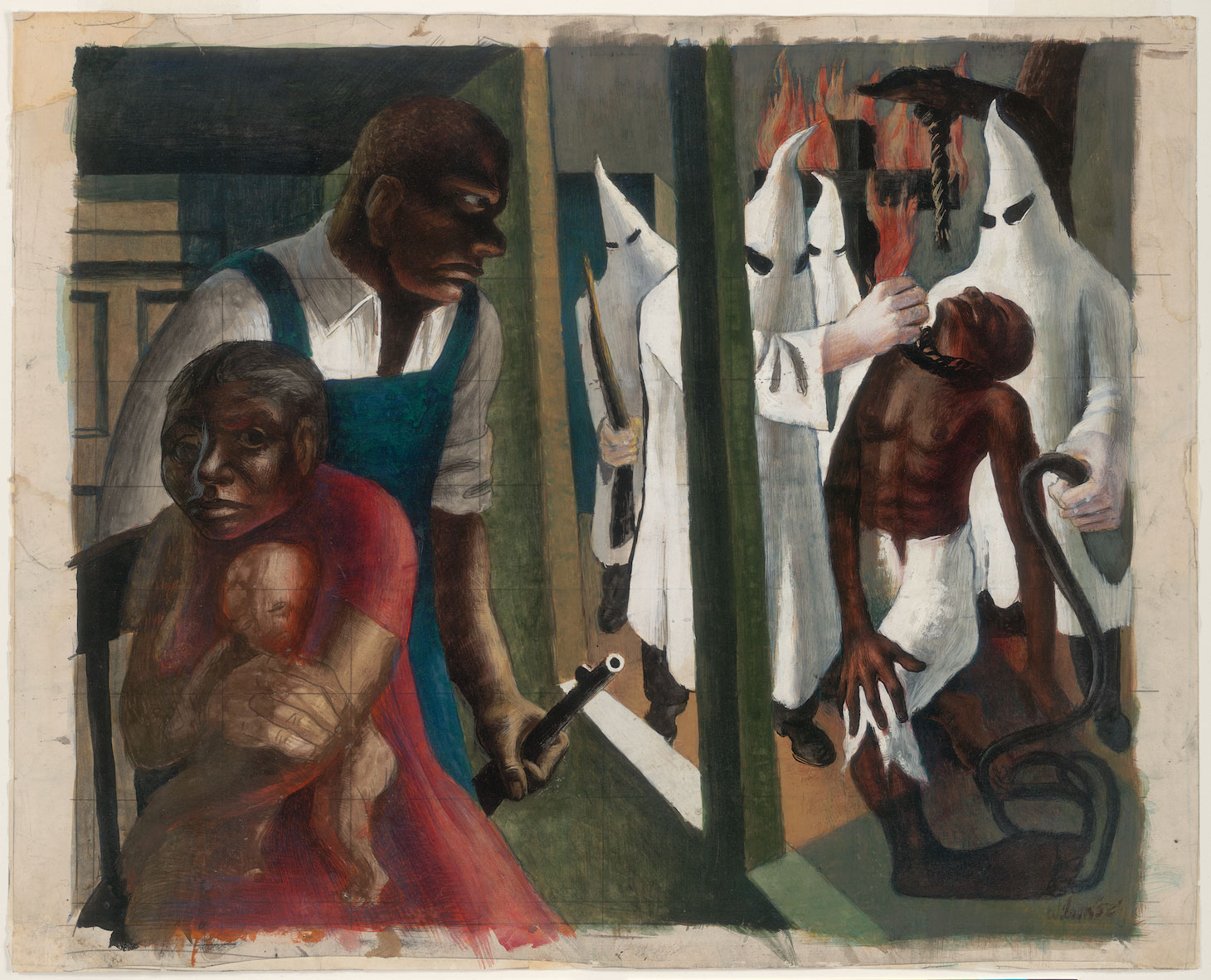 Throughout his life, Wilson was dedicated to creating work situated at the intersection of art and politics. Perhaps, then, his greatest triumph was in 1985, when he was awarded a commission for an oversized bronze bust of Martin Luther King, Jr. for the Rotunda of the U.S. Capitol. "I saw in King the quiet, profound, universal serenity of the inner-directed thinker rather than the image of overt action… the clenched fist, the open mouth, the outstretched arm," stated Wilson of his powerful but pensive portrayal of King. How tragically ironic that this depiction of King then stood sentinel, looking down over the havoc, mayhem, and horror of January 6, 2021.
– Lea Nickless, research curator