September 10, 2020
By Frank Luca, chief librarian
COVID-19 has radically changed the ways we interact. With so many of us having to quarantine and work from home, the pandemic has not so much revolutionized as accelerated existing trends—for example, our transition into an increasingly digital world.
Since the '90s, museums and special collections libraries have acquired rare books, periodicals, ephemera, and artworks through the web. But online sites and virtual "flea markets" aren't just perused by eagle-eyed institutions and galleries; they've also opened the forum of collecting to budget-conscious regular folks. Given how much of our lives exist online these days, I thought it might be timely to impart some tips about hunting and purchasing materials through the Internet without "breaking the bank."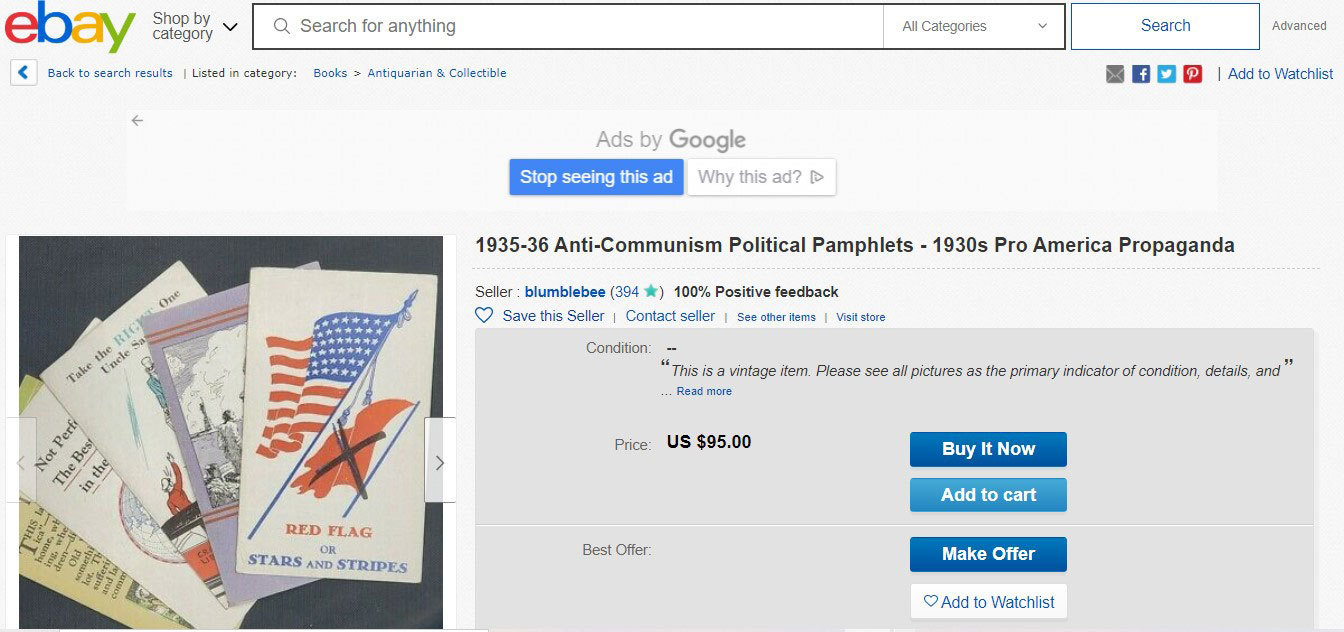 Subscribe + Connect
For many years, dealers printed and mailed off beautifully illustrated and well-documented catalogs to museums, libraries, and collectors; over the last decade, however, many have shifted from publishing paper versions to emailing out catalogs in PDF format in an effort to cut down on printing and mailing expenses. Now, sending out e-catalogs and virtual offerings is not only a norm but a necessity for survival. Budding collectors with specific collecting interests can subscribe to receive sellers' latest e-catalogs and expand their expertise by discovering just how much material is out there.
As an example, I recently taught a class at FIU on the topic of radicals and reactionaries in the early 20th century. A simple Google search for "bookdealers" and "radical social movements" turned up some bookshops with whom I was already familiar (Bolerium Books and Lorne Bair) but also introduced me to D. Anthem and others with great offerings. After signing up for their email lists, I learned about some illustrated pamphlets that I was previously unaware of, and after a bit of haggling on a phone call to the dealer, I purchased several at a decent discount (it always pays to ask if prices are negotiable!). Looking for the antecedents of the Black Lives Matter movement in some of the early civil rights agitation of the Great Depression era, I was able to snap up the following for the cost of a couple of missed lunches: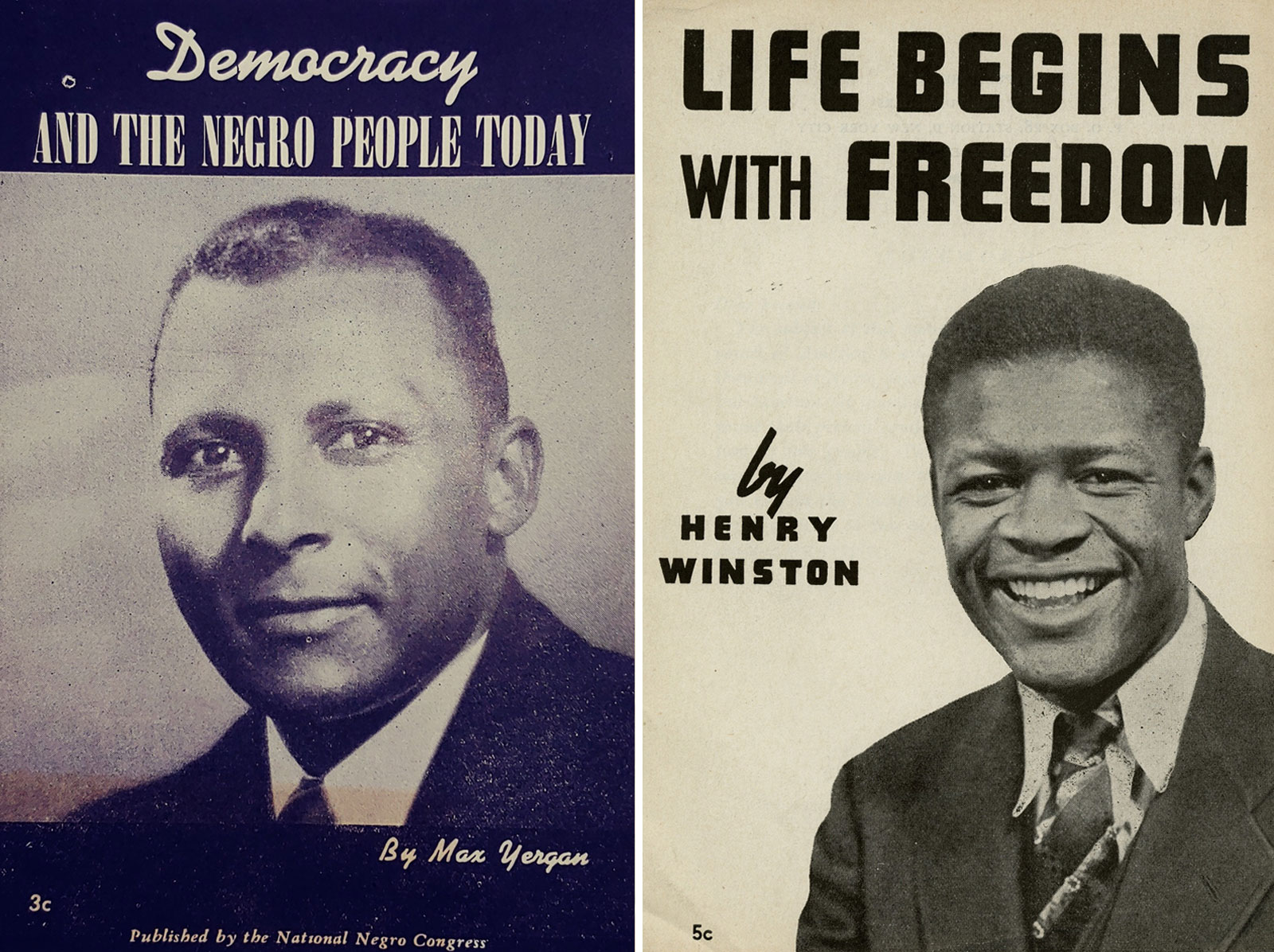 Over the course of my career as a librarian, I've built relationships with establishments and book dealers that specialize in materials appropriate to my own taste or The Wolfsonian's acquisitions plan. But these connections aren't hard to forge; any aspiring collector can seek out and keep in touch with sellers who regularly trade in items of potential interest. By reaching out and letting dealers know about what types of works you're looking for, you'll quickly build a network of contacts who have their eyes peeled on your behalf.
Find Your Stomping Grounds
Some of us are old enough to remember that before morphing into the greatest one-stop online shop for virtually all our wants and needs, Amazon began rather humbly as an online purveyor of books. As it grew, Amazon swallowed up other website marketplaces for books, including AbeBooks. The latter online consortium enables antiquarian book dealers and collectors to offer their used, first editions, rare and out-of-print books, vintage magazines, and printed paper ephemera to interested buyers from around the globe in a venue that allows the browser to compare condition and prices. Such online marketplaces are a great resource when looking for specific items, but they can be less helpful for general browsing and discovery.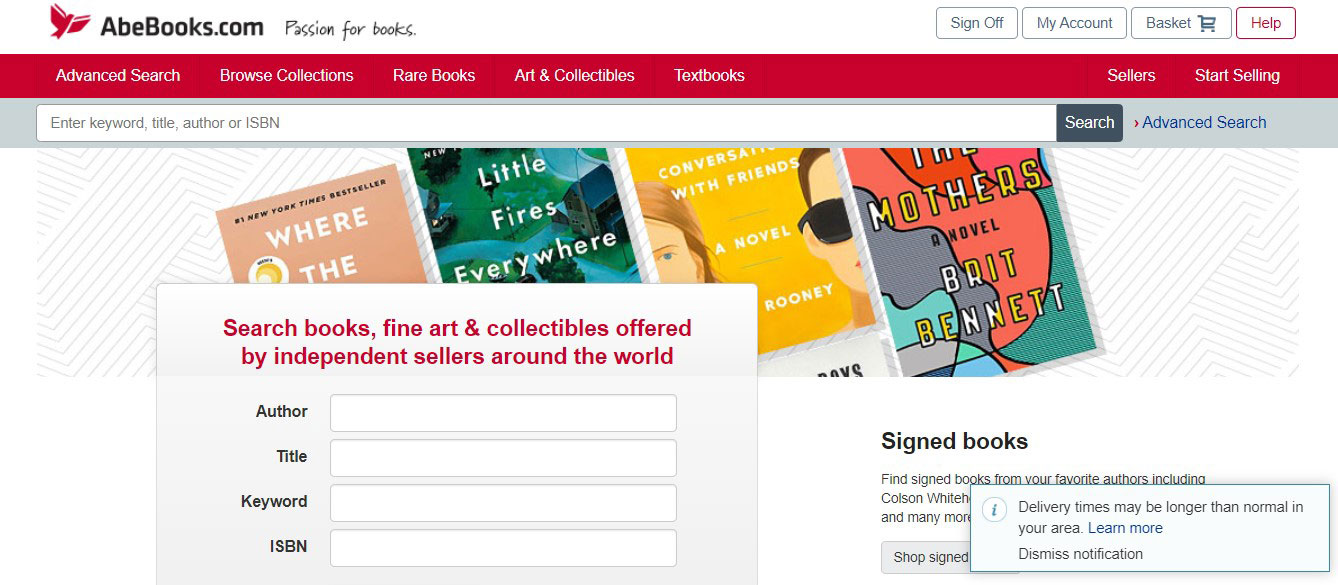 It's always helpful to understand where to go for different mediums; you won't find things like posters or tchotchkes on AbeBooks, after all. Those are more likely to turn up on Ebay, along with paper collectibles like vintage photographs and postcards. Read the sometimes-deliberately ambiguous fine print in the descriptions carefully; otherwise, you might end up inadvertently purchasing a reprint rather than a vintage photo or postcard, even when searching within the "collectibles" category. If the price seems far too good to be true, it most often is. For vintage prints coming from newspaper photo archives, always look for the telltale markings, stamped information, and typed label descriptions on the photograph versos (back side) to avoid accidentally buying reprints. I've had lucky dealings with Coots Imagery Deluxe, Vintage Image Photos, and Historic Images via Ebay.


There are also specialty sellers like Crow's Nest Postcards, HipPostcard, and SCView that deal exclusively with postcards, if that is your personal obsession. Find out what sites are best for your mediums of choice by asking dealers, collectors, and others that share your interests—not all marketplaces will pop up immediately after a quick Google search. A Facebook group devoted to your topic is a great place to start for word-of-mouth recommendations.
Attend Virtual Fairs
As the pandemic has forced us all to reconsider attending in-person art, antiques, and book fairs, many planners have begun organizing virtual fairs where sellers can continue to display a selection of their wares alongside other vendors without risking spreading the contagion (and possibly sparing them a potential hernia from having to physically lug crates and boxes of heavy items from shop to fair). I've attended several virtual fairs, including the Getman's Virtual Fair, and have registered for the Brooklyn Antiquarian Book Fair. Most of these fairs allow patrons to browse their wares for free or for a nominal fee.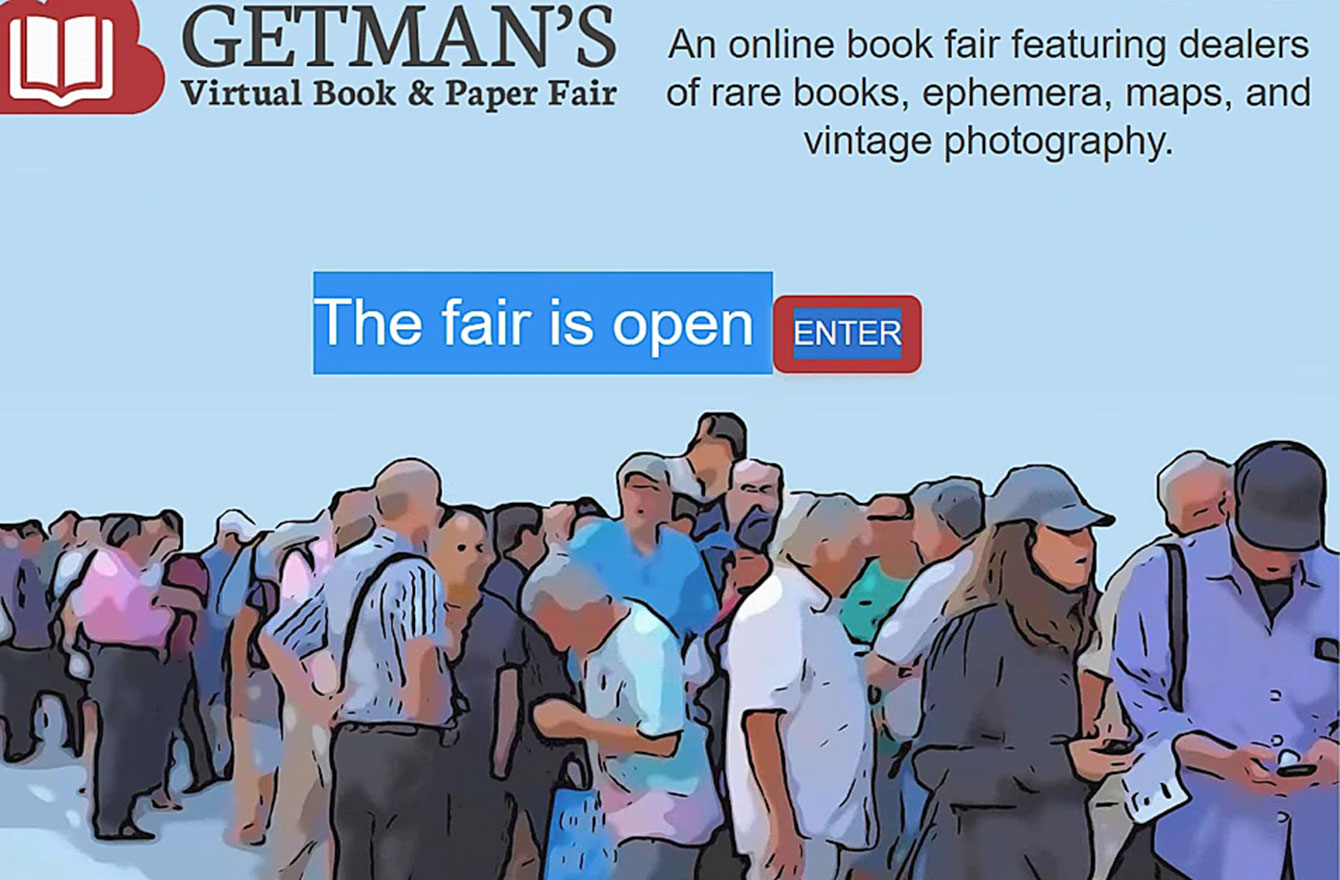 Use Your (Key) Words
While it's great to have the help of dealers and e-subscriptions, don't forget to be an active and savvy searcher. Keep a list of all key words that describe what you're after—from "big picture" to details—and regularly input them into sites. I recently stumbled upon a decently priced item with a beautiful color image of the Trylon and Perisphere, monumental structures built for the 1939 New York World's Fair, only because I make a habit of frequently searching terms like "world's fairs" and "international expositions."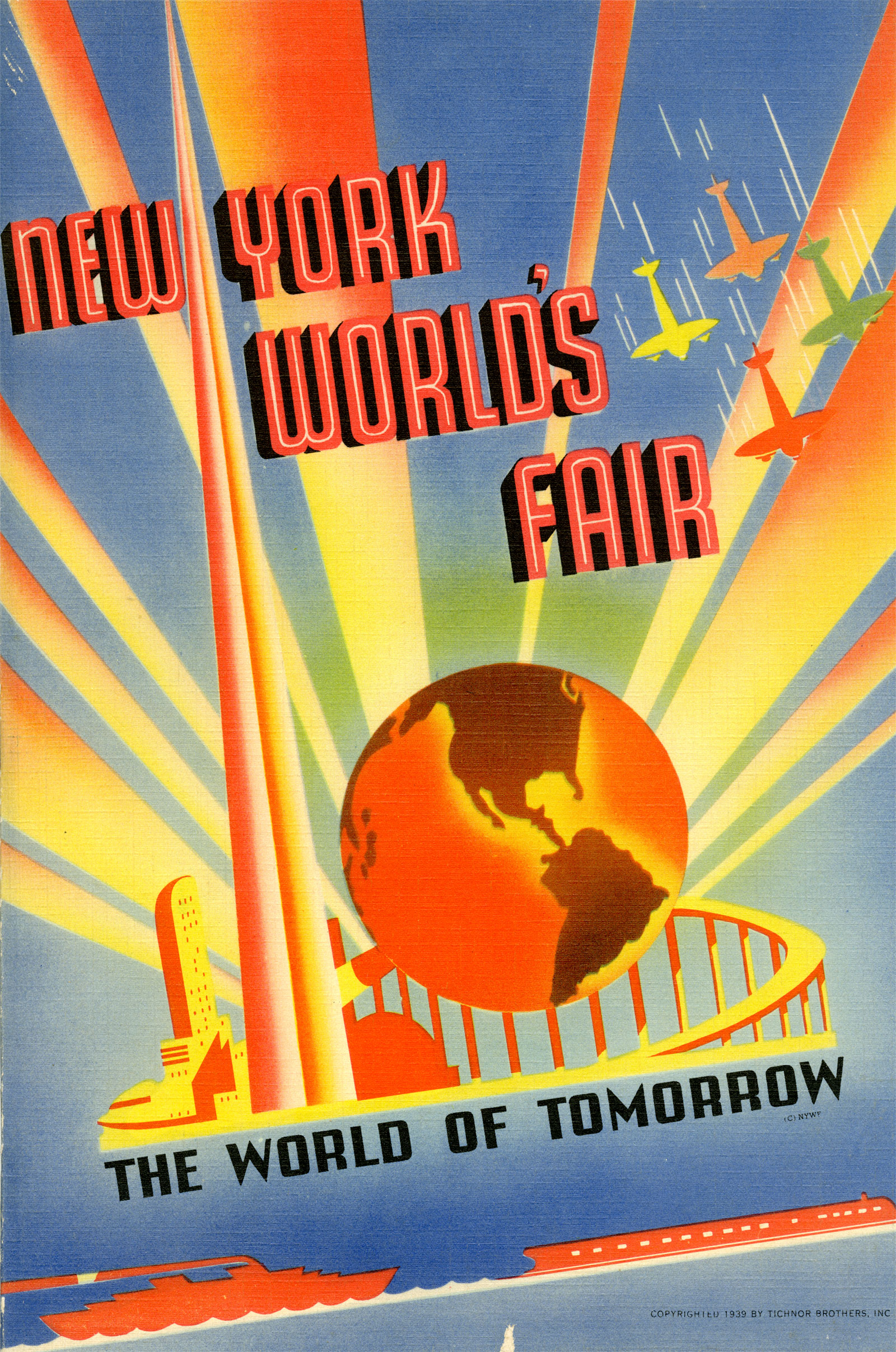 I also routinely conduct key word searches in AbeBooks and other trusted online sites for terms relating to propaganda, pulp magazines, and postcards. Online, I'm able to compare prices and acquire items for far less than if I had negotiated directly with rare book dealers armed with full knowledge of the materials' rarity and worth. Two recent finds from my own searches: an English-language pamphlet distributed to the public in the 1939 New York World's Fair's Soviet Pavilion (another "world's fairs" result) and a pamphlet promoting the Nazi Olympic Games of 1936 ("Olympic games").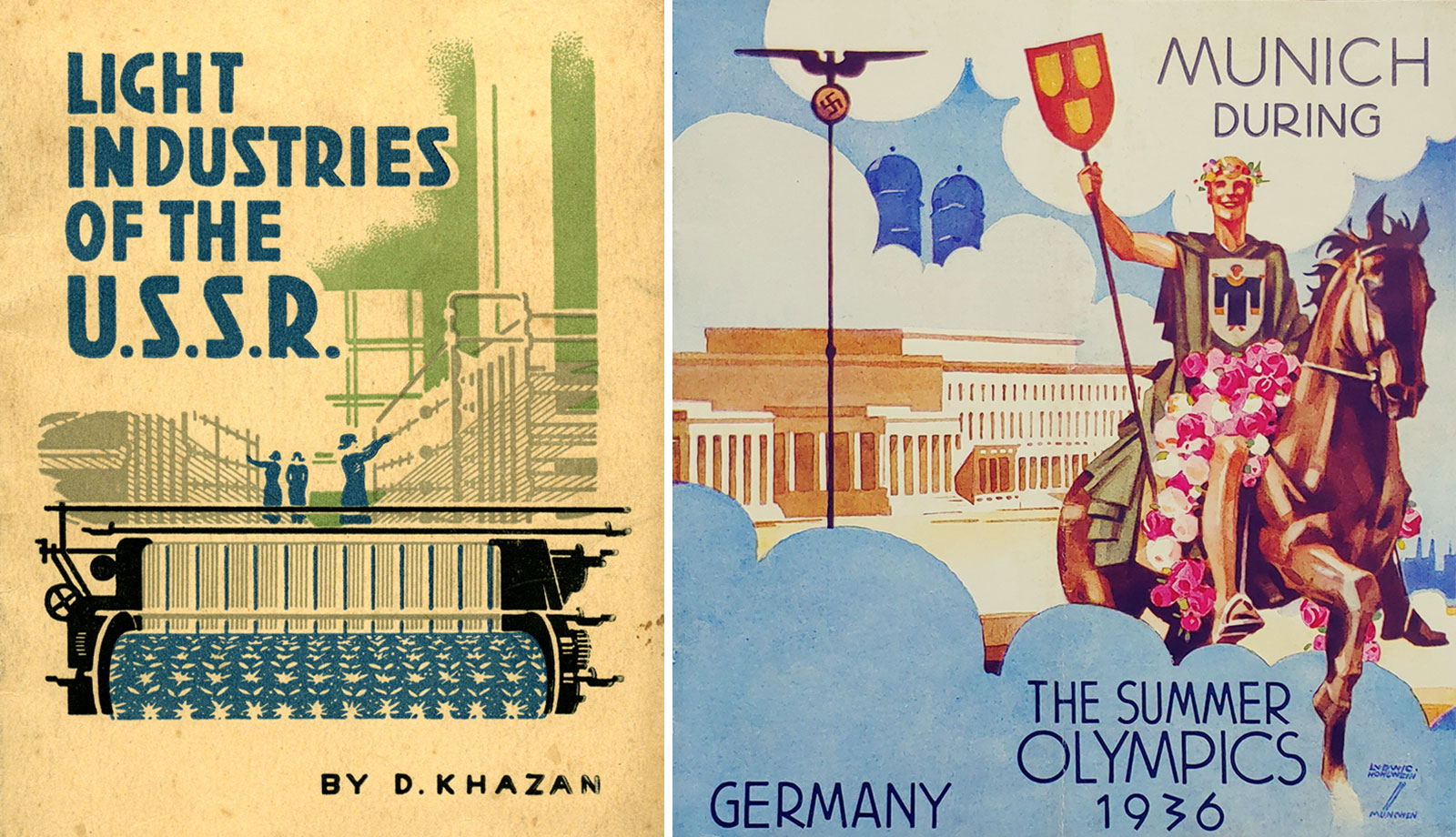 Let Your Interests Guide You 
Inspiration can come from the funniest places! I often look to contemporary issues in the national news, which spurs me to consider similar movements and events from history. Today's headlines about the QAnon internet conspiracy theory, the Jerry Falwell Jr. scandal, and other political cults led me to seek out visual documentation of politically oriented religious zealots in the past—Guy and Edna Ballard's "I Am" movement, William Pelley and his Silver Shirted followers, for instance. A virtual visit to AbeBooks turned up the below item published by Protestant reverend Louis Richard Patmont, who went from serving as an undercover U.S. Prohibition agent infiltrating illegal speakeasies to disguising himself as a peasant for a covert mission to the Soviet Union to expose their anti-religion campaigns. This is certainly an obscure topic, but one I found a wealth of material for after I began poking around.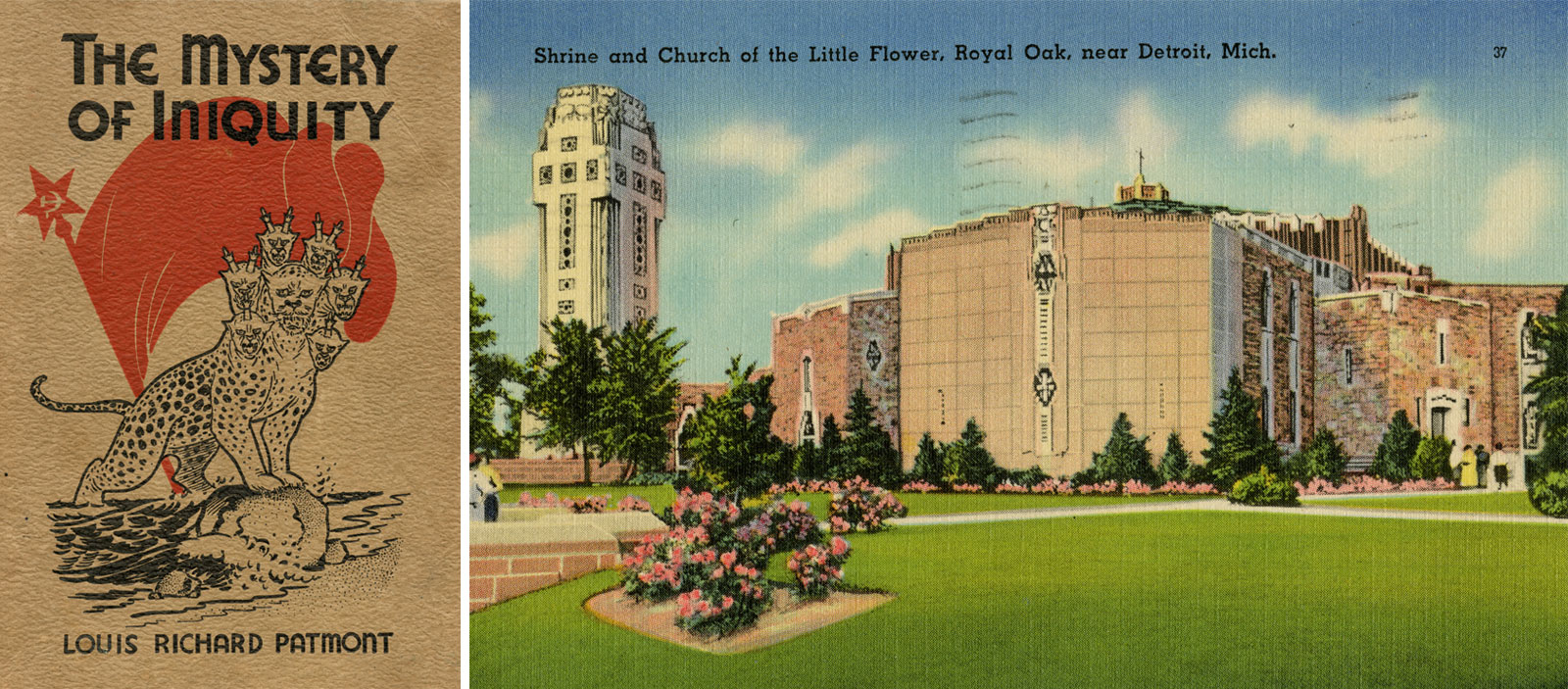 The recent United States Postal Service funding controversy sparked a journey down a postcard rabbit hole, too. There are millions of postcard enthusiasts out there supporting a healthy market, and building a significant, important collection can be done easily and relatively inexpensively. In its early days, USPS delivered mail twice a day, and before technological innovations permitted newspapers to reproduce photos, photographic and colorized postcards were printed and distributed by the tens of thousands to provide people with images to accompany news reports of significant events. Some collectors prefer "pristine" and untraveled postcards, while I prefer used and postmarked items that provide a personal take on events and a definitive date stamp. Buying by the lot, rather than by the individual card, may result in acquiring duplicates and items of extraneous interest, but it's a great way to build a collection quickly and cheaply.
Keep in mind that when a subject becomes very trendy overnight, supply can get scarce, fast—a sudden influx of attention on that topic floods the market with buyers hunting for the same thing, and prices are driven up. Recently, for example, I've been actively seeking out materials that shed light on the contributions made by African Americans in their persistent struggle for civil rights. Given the rise of Black Lives Matter protests in 2020, these items are in great demand today and tend to be much harder to find since they are often snatched up (by individuals and by museums) as quickly as they appear. Nonetheless, I was able to find and purchase a few rare books and pamphlets, including works denouncing the Ku Klux Klan and an issue of Social Action celebrating African-American art and culture.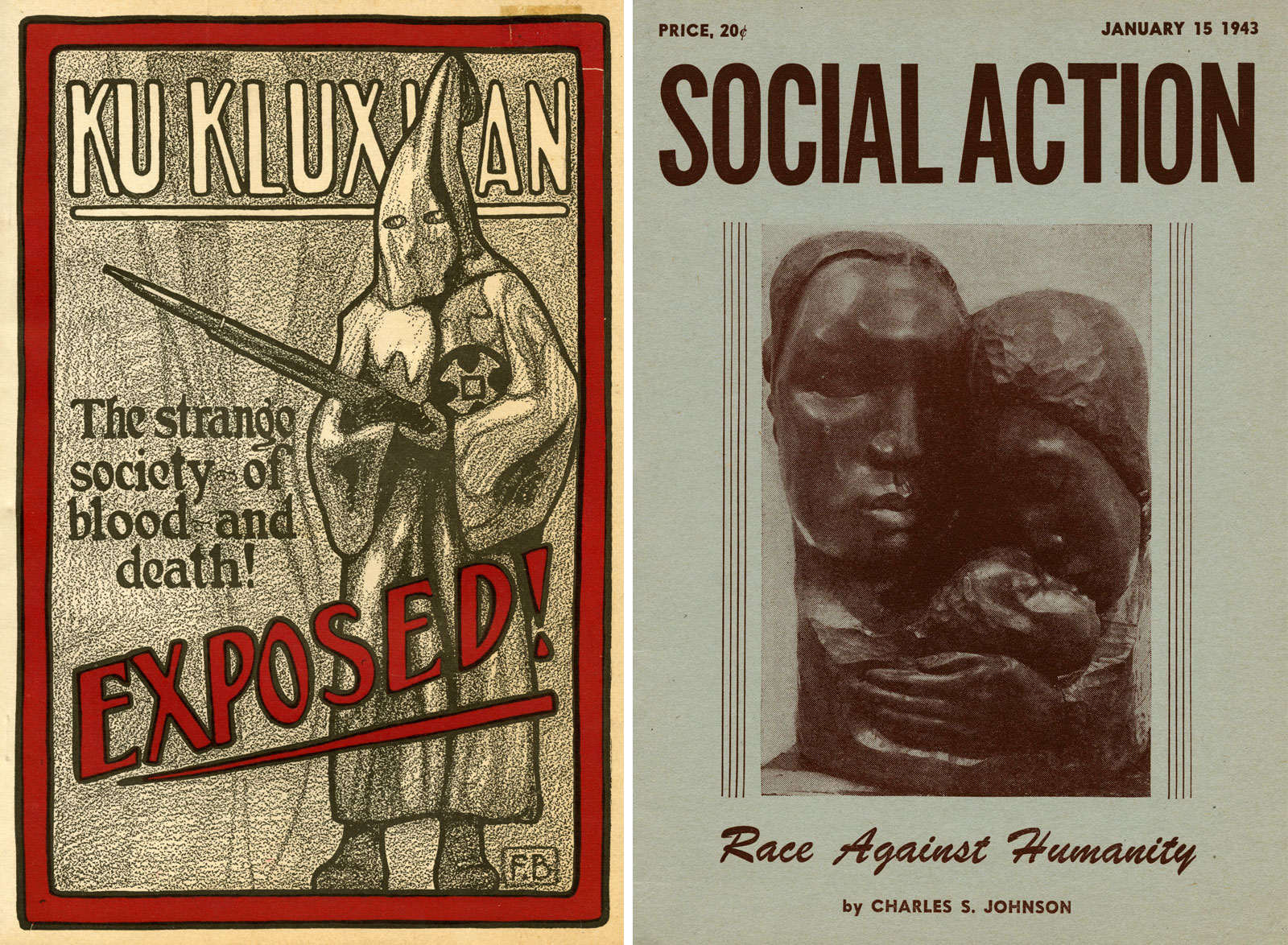 Find Your Niche 
If postcards and pamphlets are not your cup of tea, you can also consider other popular and relatively affordable items such as collecting cards and children's books. I found a number of FBI-related items from the 1930s aimed at weaning young boys from an obsession with "public enemy" criminals and turning their hero-worship impulses towards the "G-Men" tasked with hunting down notorious bank robbers and kidnappers. Fans of collectible comic books who are priced out of that more in-demand genre might find works like these—which are very similar in aesthetic—more accessible.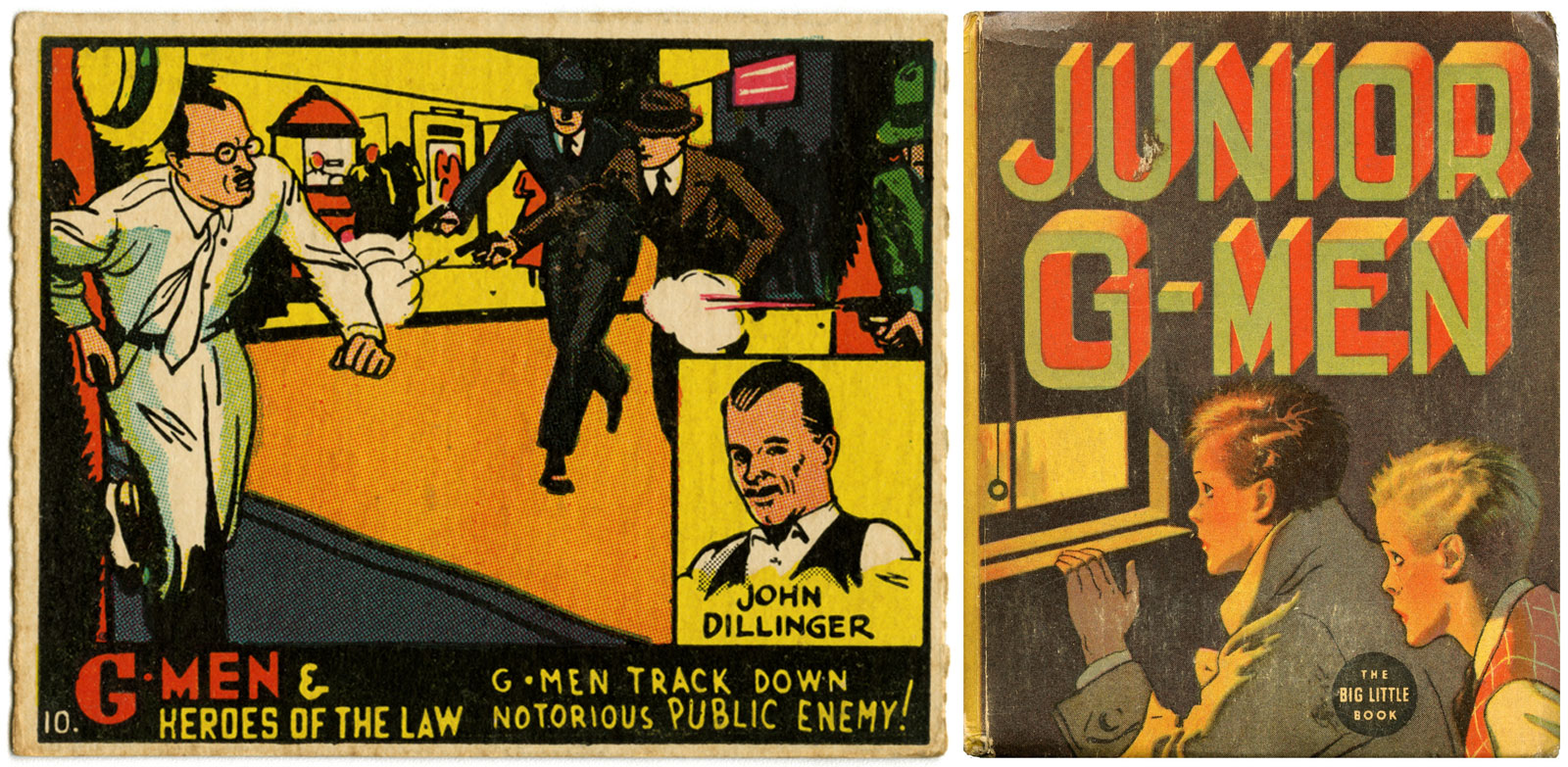 Likewise, while The Wolfsonian holds a spectacular painting by Evelyn Rumsey Cary in support of women's suffrage, on my own (much smaller) personal budget I was able to bid on and acquire via Ebay an original label from the movement.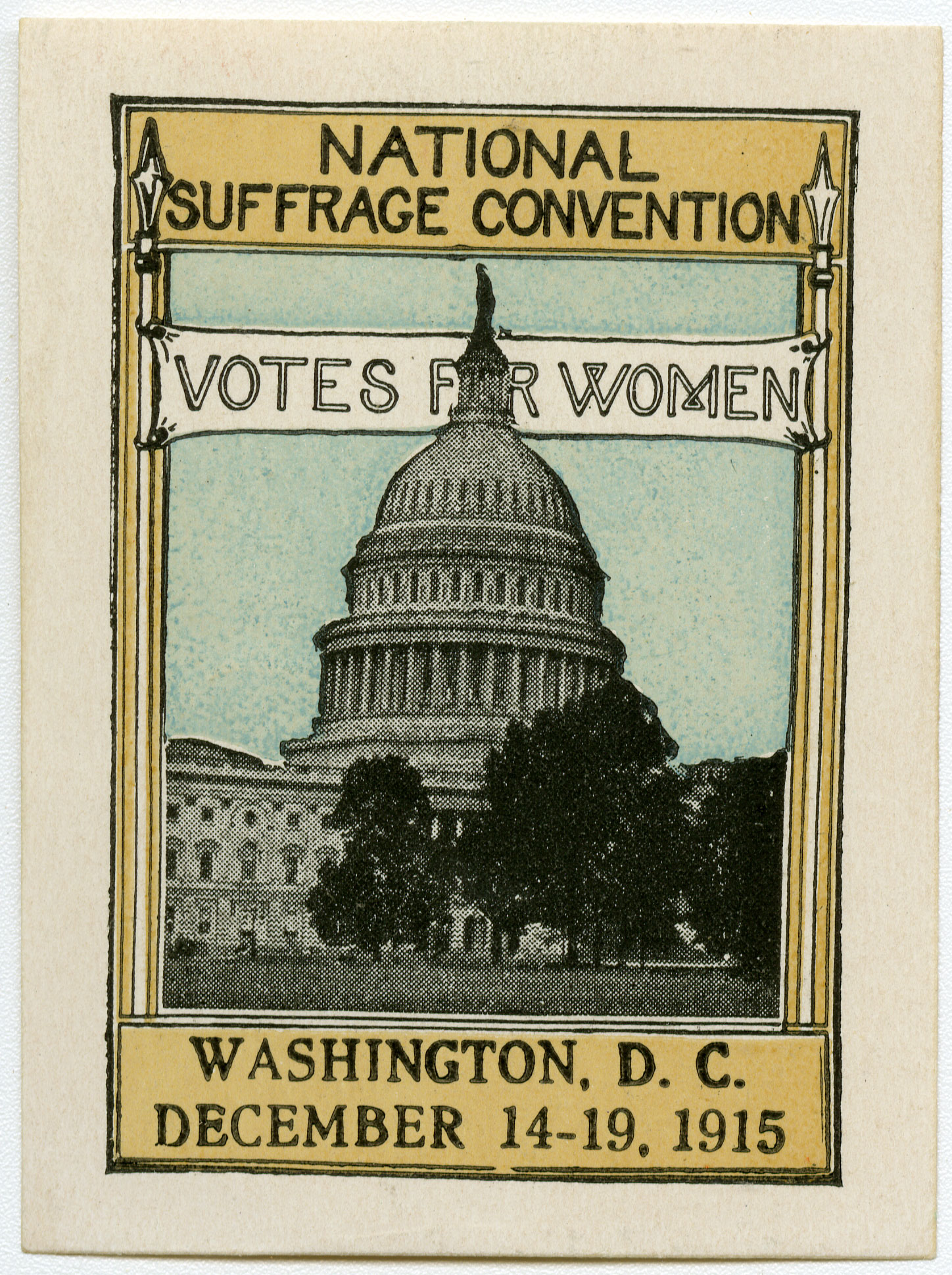 Whatever your area of interest and however lean your wallet, you can take advantage of the myriad of new virtual fairs and websites to find, acquire, and build your own collection. I hope these tips prove helpful—the world of collecting is at your fingertips!