June 25, 2020
By curators Lea Nickless and Shoshana Resnikoff
Looking back, it seems early on in our "new normal" of doing museum work from home that we were suddenly on a Zoom call with Julia Knight and Bader AlAwadhi, the director and marketing manager of the Poster House museum. What fun to be transported from our Miami couches into Bader's New York apartment and Julia's rural retreat! We chatted, shared personal WFH experiences, and, finally, began to envision a collaborative remote project. 
It all started when we were in the process of writing a blog post on how graphic artists in The Wolfsonian's collection used image and text to urge, compel, and instruct during times of crisis. Learning of the Poster House and Print's project to commission designers to create contemporary responses to COVID-19, we were intrigued. What are graphic artists doing now?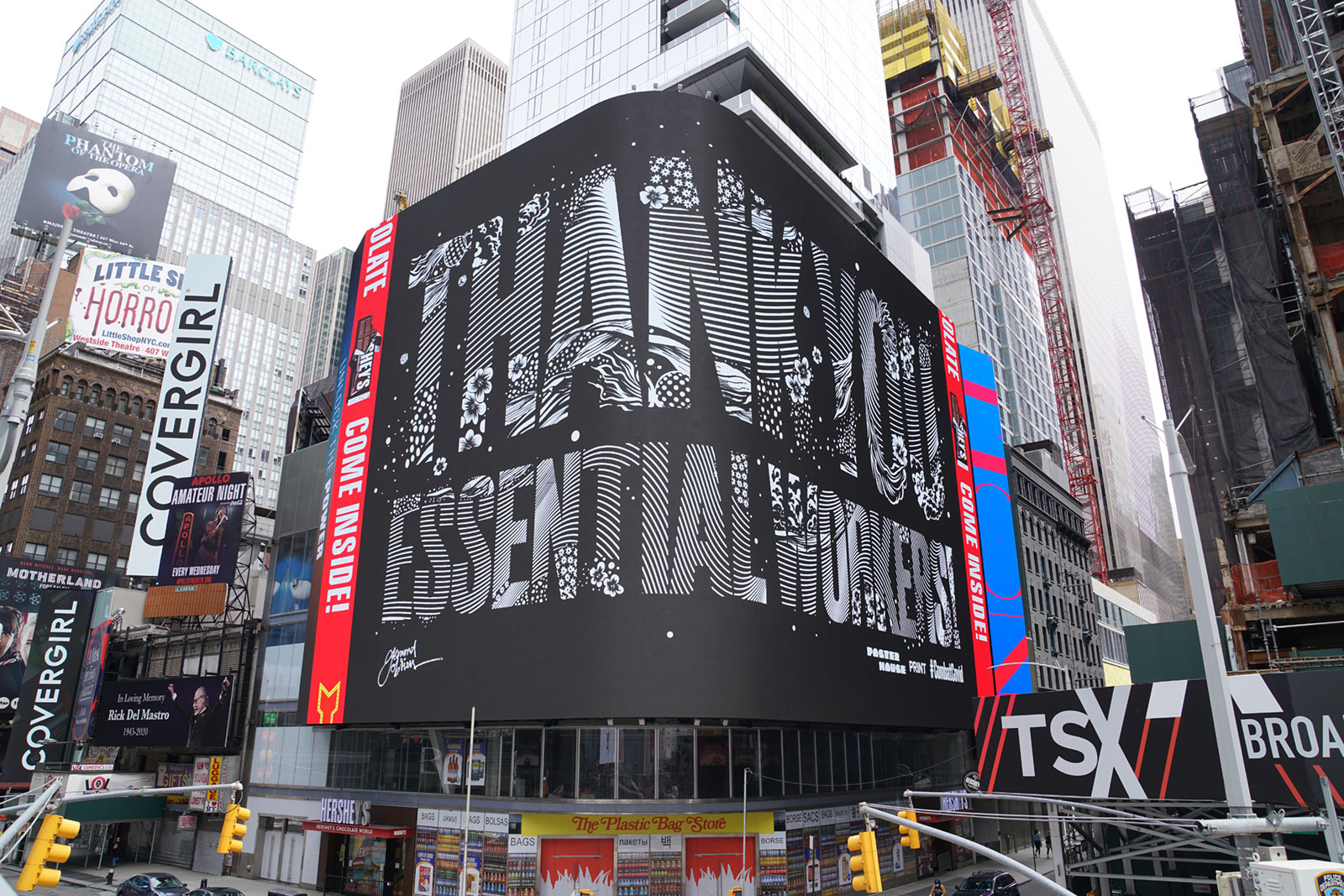 Through Poster House's resourceful partnering, 1,800 billboards throughout New York City were transformed into vehicles for a massive public art awareness project, #CombatCOVID. From Times Square to bus shelters and newsstand screens to a double-sided billboard at the base of the Lincoln Tunnel, prominently displayed images and text convey public safety PSAs, messages of hope, or expressions of thanks to doctors, nurses, grocery store workers, janitorial staff, shippers, and other essential workers.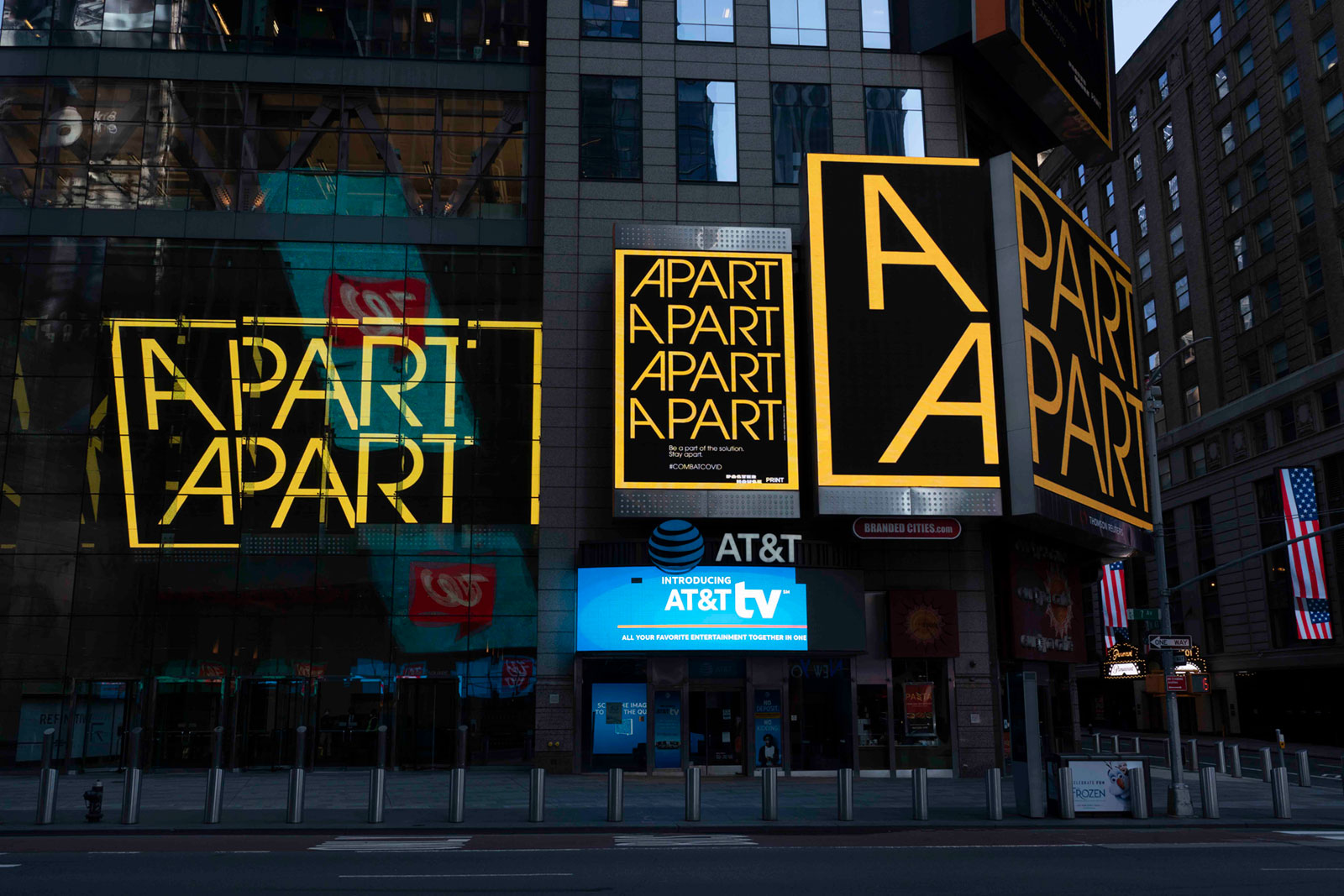 Inspired by Poster House's creativity and wanting to do our part, we approached Julia and Bader with an idea: why not bring these images to Miami and project them on to the façade of The Wolfsonian, turning the museum building into a billboard for pandemic solidarity? Happily, they loved the idea. Within a few weeks, we were hosting this timely project at The Wolfsonian—selections from #CombatCOVID were projected onto the Wolfsonian exterior for several weeks from May to June.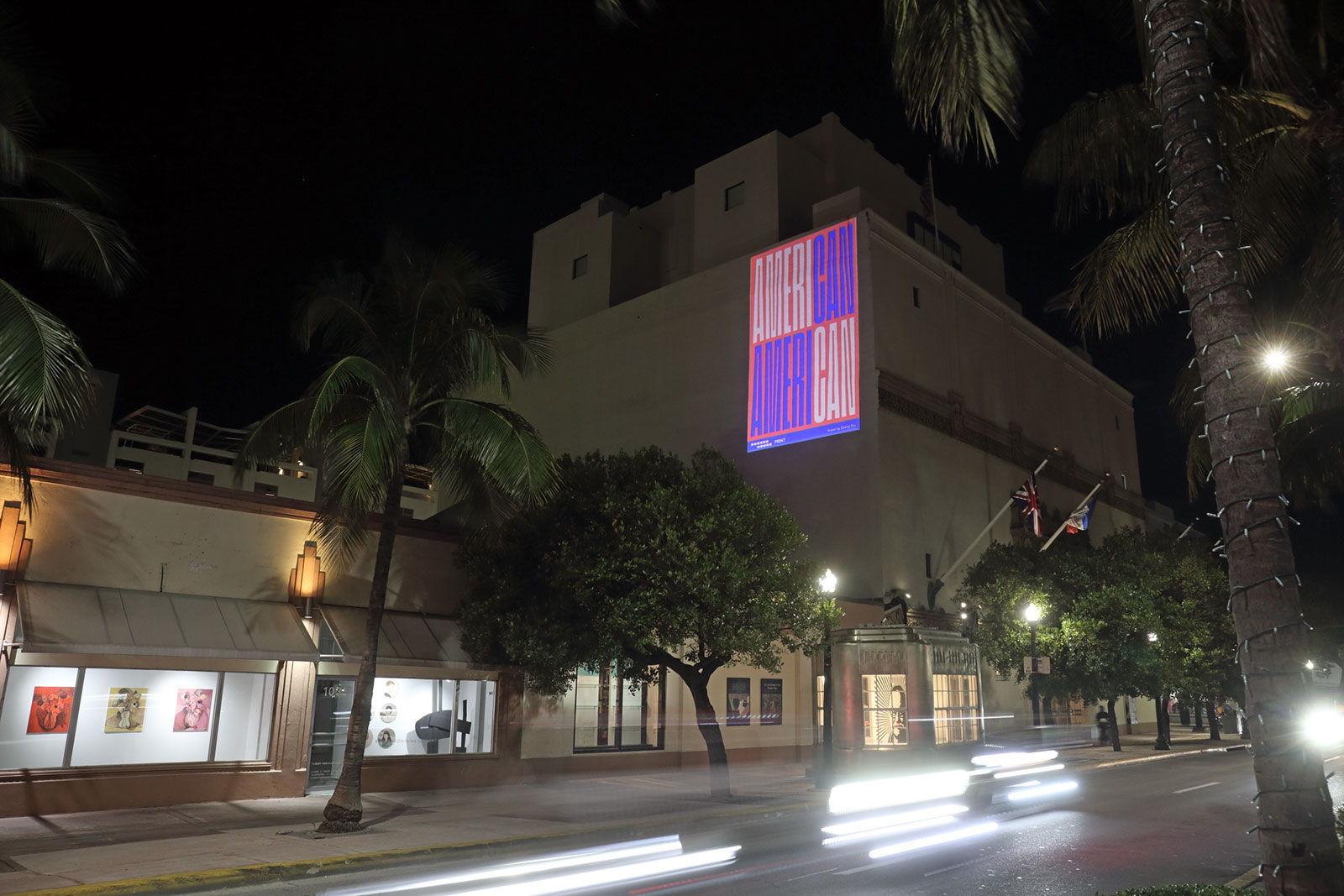 As with our findings in the Wolfsonian collection, the works created for this project are generally strong in color, concise, and designed to be eye-catching. They carry a range of messages—guidance on how best to avoid virus transmission, exhortations to stay at home, support and gratitude to front-line workers—and project humor, urgency, and solidarity in turn. Together they remain a snapshot of these uncertain times.
Below are the posters included in Miami's iteration of #CombatCOVID, with our responses about what makes them effective.