April 17, 2020
By Cindy Matheus, FIU Humanities Edge marketing + PR intern
Post-outbreak, folks are seeking refuge in an unexpected place: the kitchen.
Once used solely for work and entertaining, American kitchens have in recent weeks become sanctuaries, places for finding comfort and ease as well as order and purpose amid chaos. Whether time-intensive recipes like sourdough bread are your jam, or you're into whipping up a quick batch of some sugary treat, quarantine cooking and baking are suddenly sources of relaxation and solace as we bear self-isolation. Even restaurant regulars and delivery lovers—house and budget-bound overnight, now only meal prepping to survive—are learning the many ways that food making is a cathartic, cooperative exercise.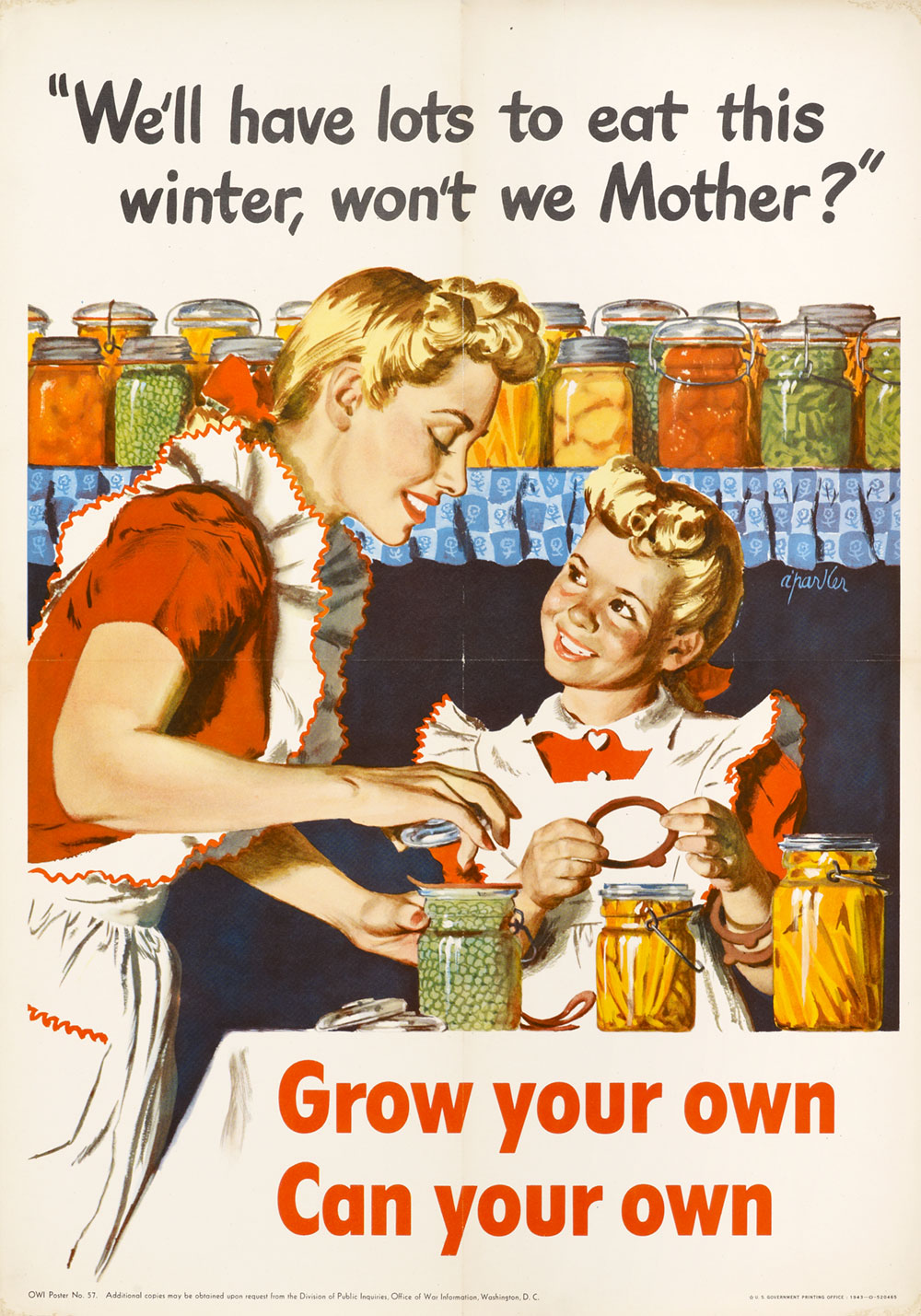 You need only look online for how kitchen adventures are touted as inspiration, healthy coping mechanisms, and a means of staying connected despite social distance. Handmade pasta noodles, dalgona coffee, and cookie pies are just a few of the inventive concoctions being made across the country by professional and amateur chefs. Some TikTok users are seizing the extra downtime to food experiment with breakfast egg quesadillas, cauliflower BBQ wings, and DIY versions of Taco Bell's Crunchwrap Supreme.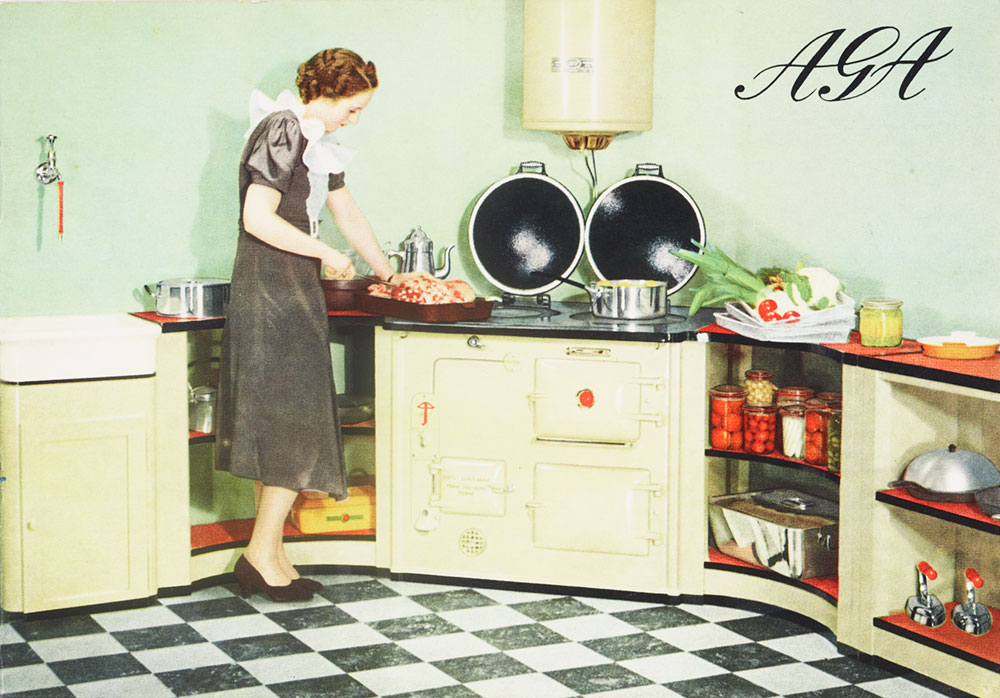 Before the kitchen emerged as a central gathering space, however, it was as far away as possible from the heart of a home—quite literally. Until the 19th century, kitchens were located in the back or outside, away from homeowners and guests; the smell, noise, and clutter were unwanted and avoided. Time spent in the kitchen was reserved for its practical functions (food preparation, cooking, and cleaning) and was assigned specifically to the women or servants of the household.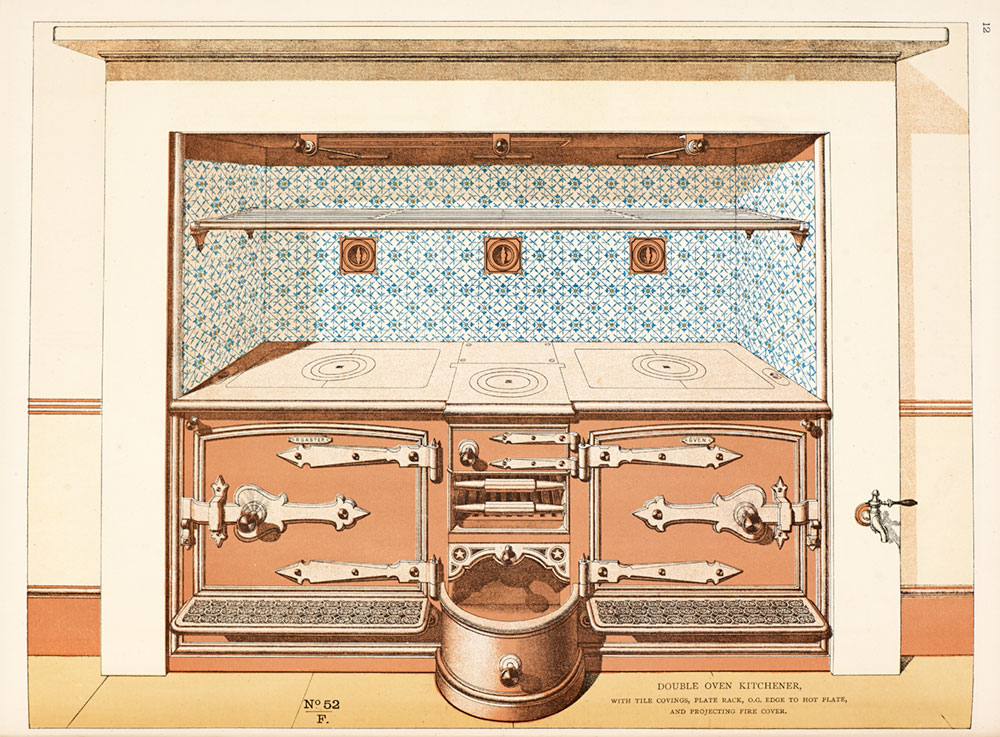 In the 20th century, class realignment and a rise in urban living had profound effects on European and American homes, which transformed in layout and design for the western world's evolving socioeconomic landscape. With a growing middle class and the proliferation of major housing developments for workers, the modern age saw new focus centered on the kitchen as the core of home and hospitality, a place for making and sharing food, in addition to serving as a forum for a host of other day-to-day activities. The kitchen came to reflect new interests: making cooking easier and, if the residents were lucky, more pleasant.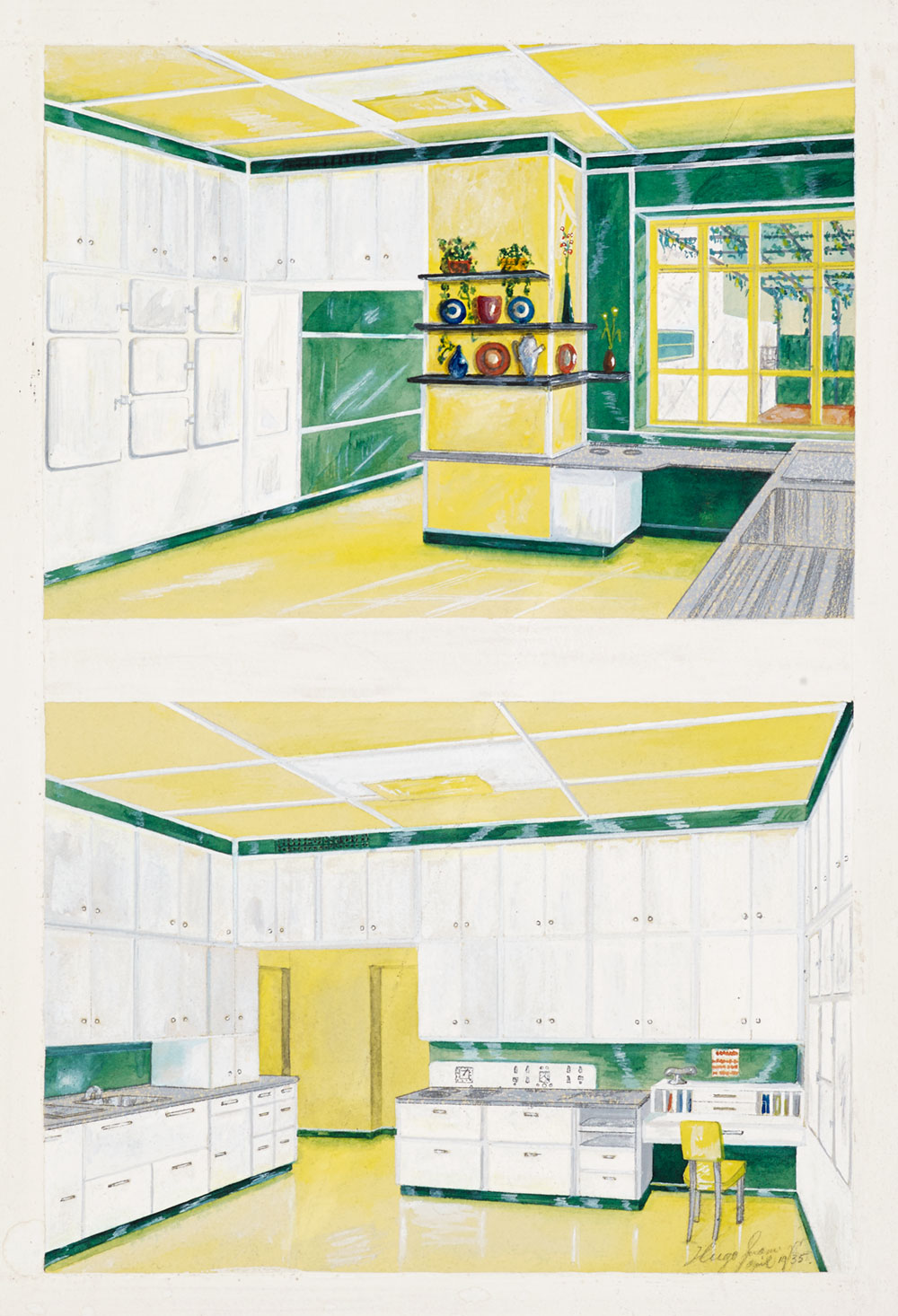 Technology played a major role in facilitating this change. The introduction of electric ovens and stoves reshaped how these appliances appeared and functioned and shortened the amount of time required to cook and bake. Efficiency and sanitation emerged as the main priorities, leading to innovations in refrigerator design, food storage, and even types of cooking surfaces.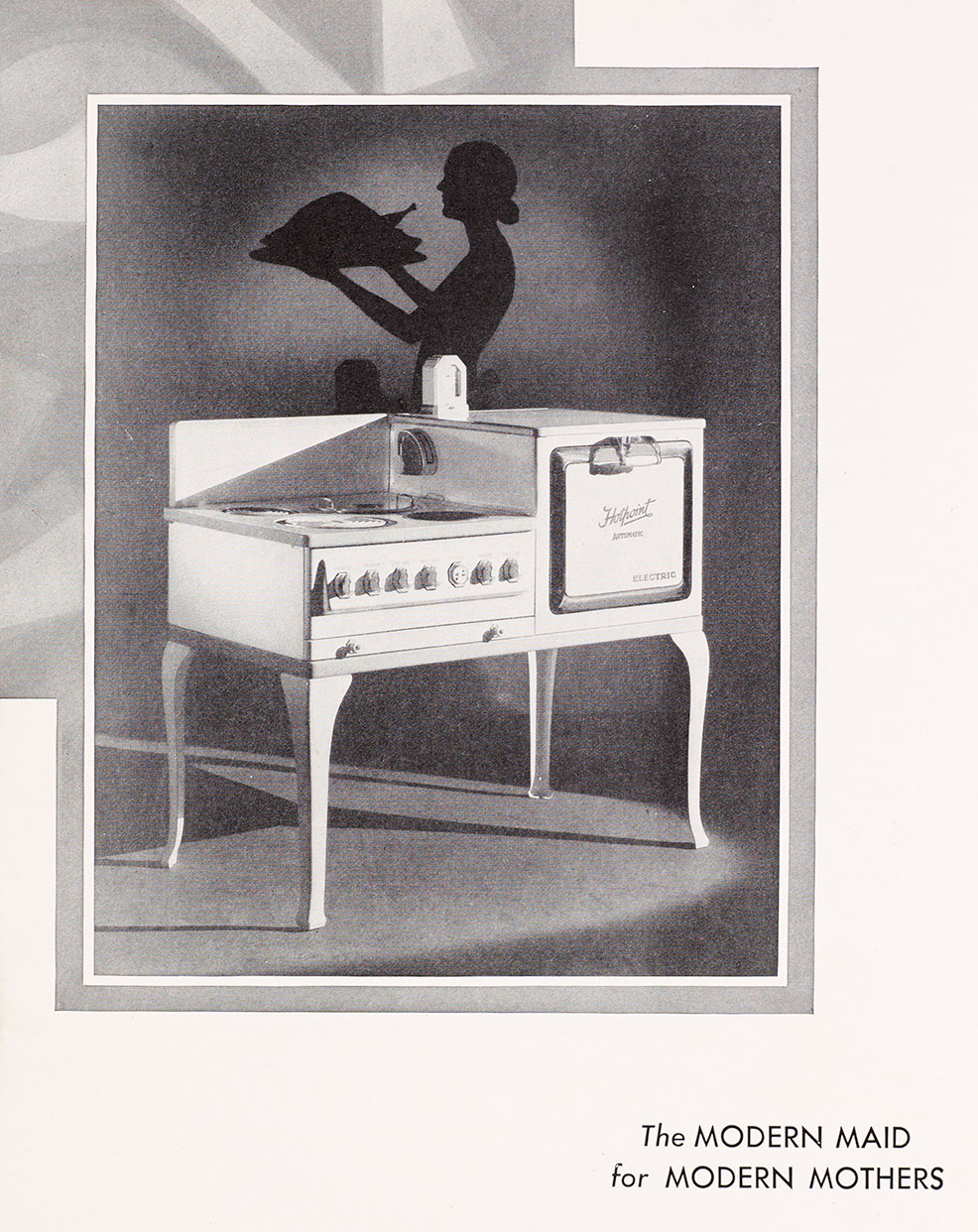 The Magic Chef, a 1930s stove in the Wolfsonian collection, showcases these aims well, with its enameled metal for easier cleaning, burner covers for safety, an added work surface for convenience, a light to improve working conditions, and a handy clock so that you could better time your efforts.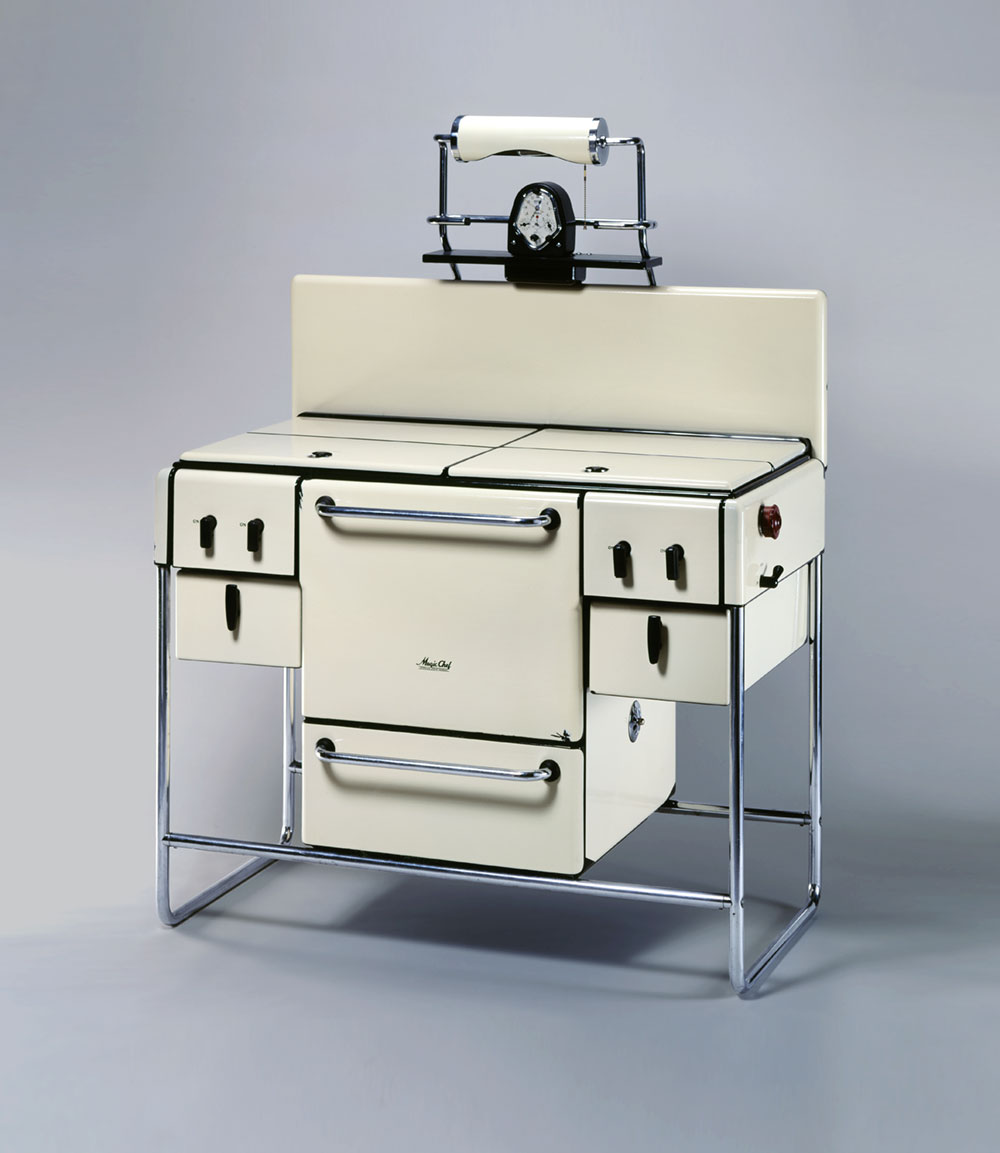 Today, we're no longer in the age of Mad Men (though there are varying degrees of progress). Overall, the last 40 years have brought seismic shifts to domestic spaces as the large-scale involvement of women in the workforce has upended traditional family dynamics, gender roles, and social norms. Kitchens have grown beyond their original designation as dominion only for wives, mothers, or "the help"; they are now viewed as more egalitarian, with men of all classes increasingly welcomed, and expected to participate, in kitchen life.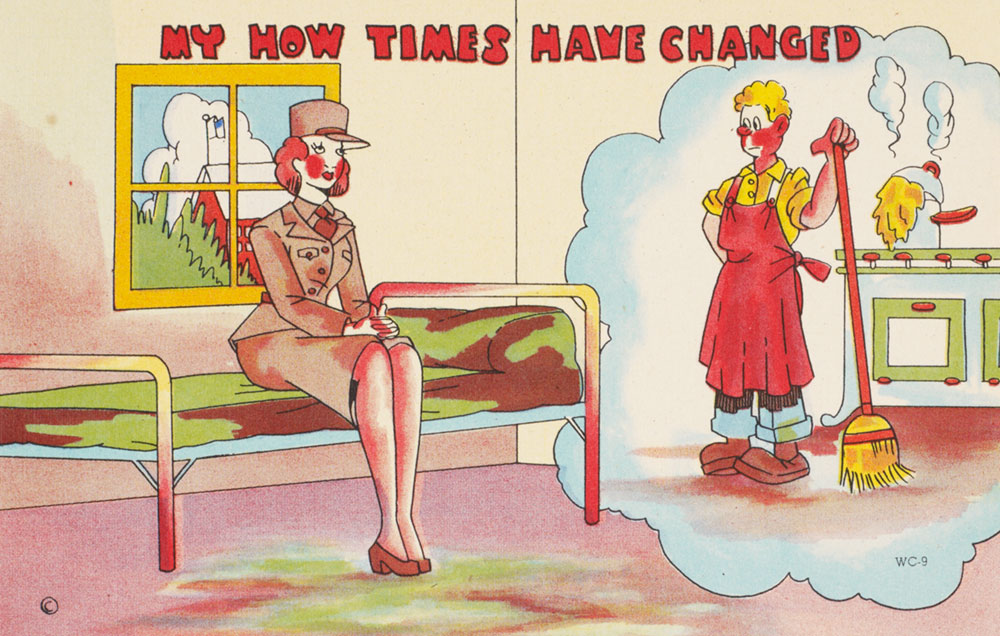 Our contemporary lives place holistic well-being and eco-efficiency at the forefront, and kitchens now accommodate the whole family, all varieties of foodies and aspiring cooks/bakers, specialty diet and nutrition followers, and influencers who run entire businesses from their counter tops.
Although we're physically apart, in this digital, COVID-19 era we're thankfully able to create communal, healing spaces for socially distant gathering. At virtual family meals, dinner parties, and brunches, people are still bonding over food, and in their culinary temples, they are whisking, shredding, and battering the stress away. These experiences are shared not only on the spot, but also through photos and videos that extend the life of these "breaking bread" moments for the enjoyment of extended circles: followers, faraway friends, even strangers. Here are just a few pieces of evidence supplied by my be-aproned Wolfsonian colleagues: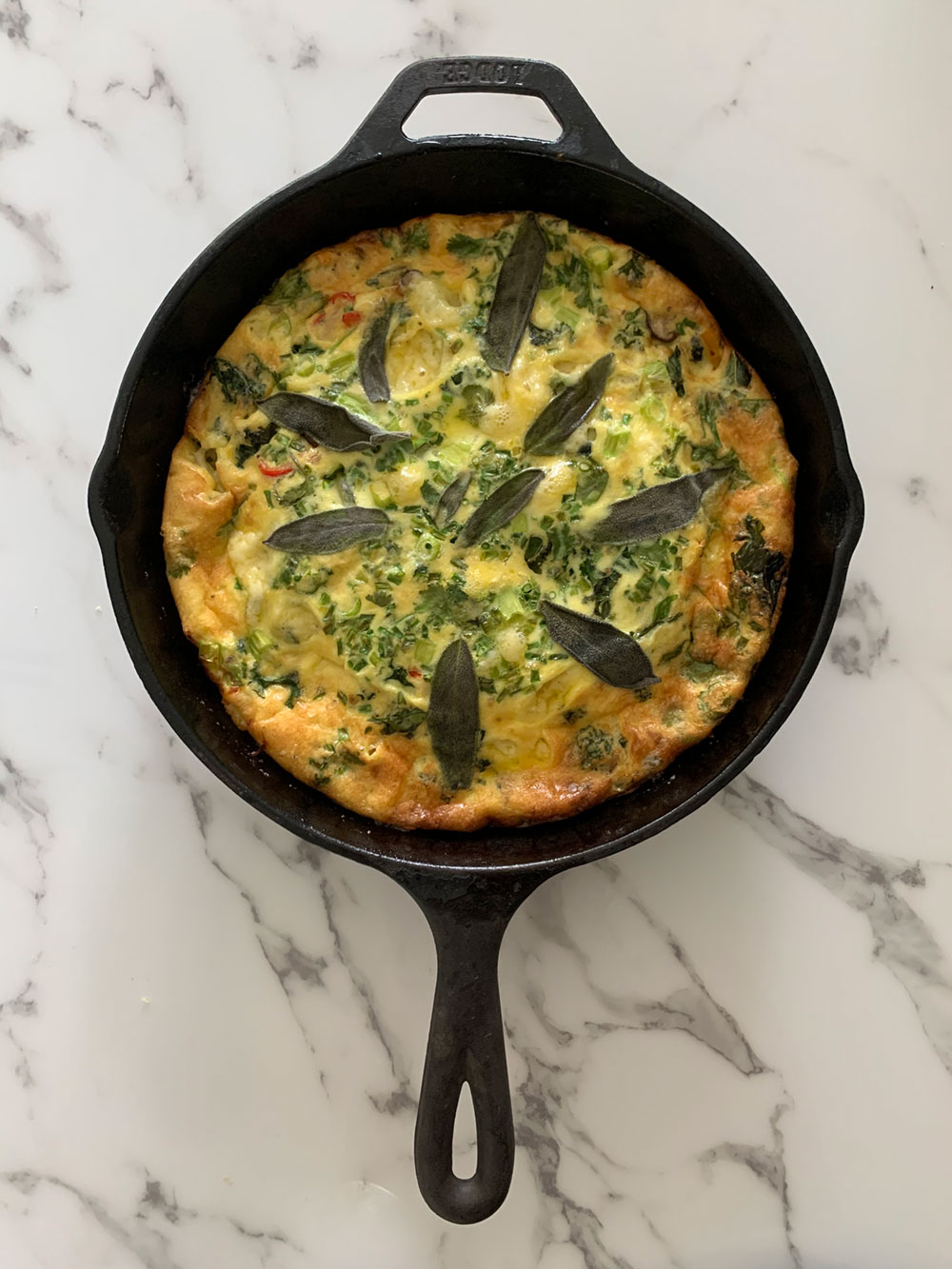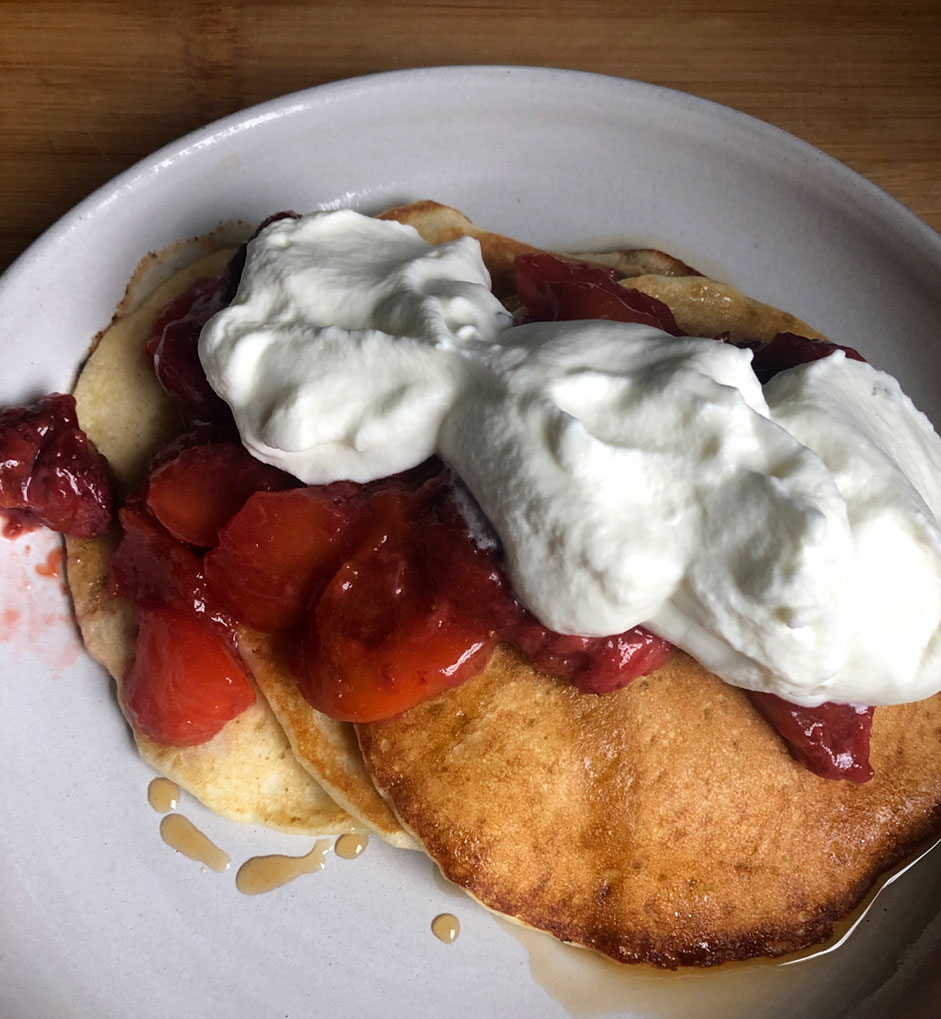 And we'll end with dessert for the class! Below, Wolfsonian curator Shoshana Resnikoff has graciously provided a super yummy recipe for the perfect chocolate chip cookie, always a staff favorite. From our kitchen to yours, we hope this crowd-pleaser satisfies your sweet tooth and dissipates your worries. 
Happy baking.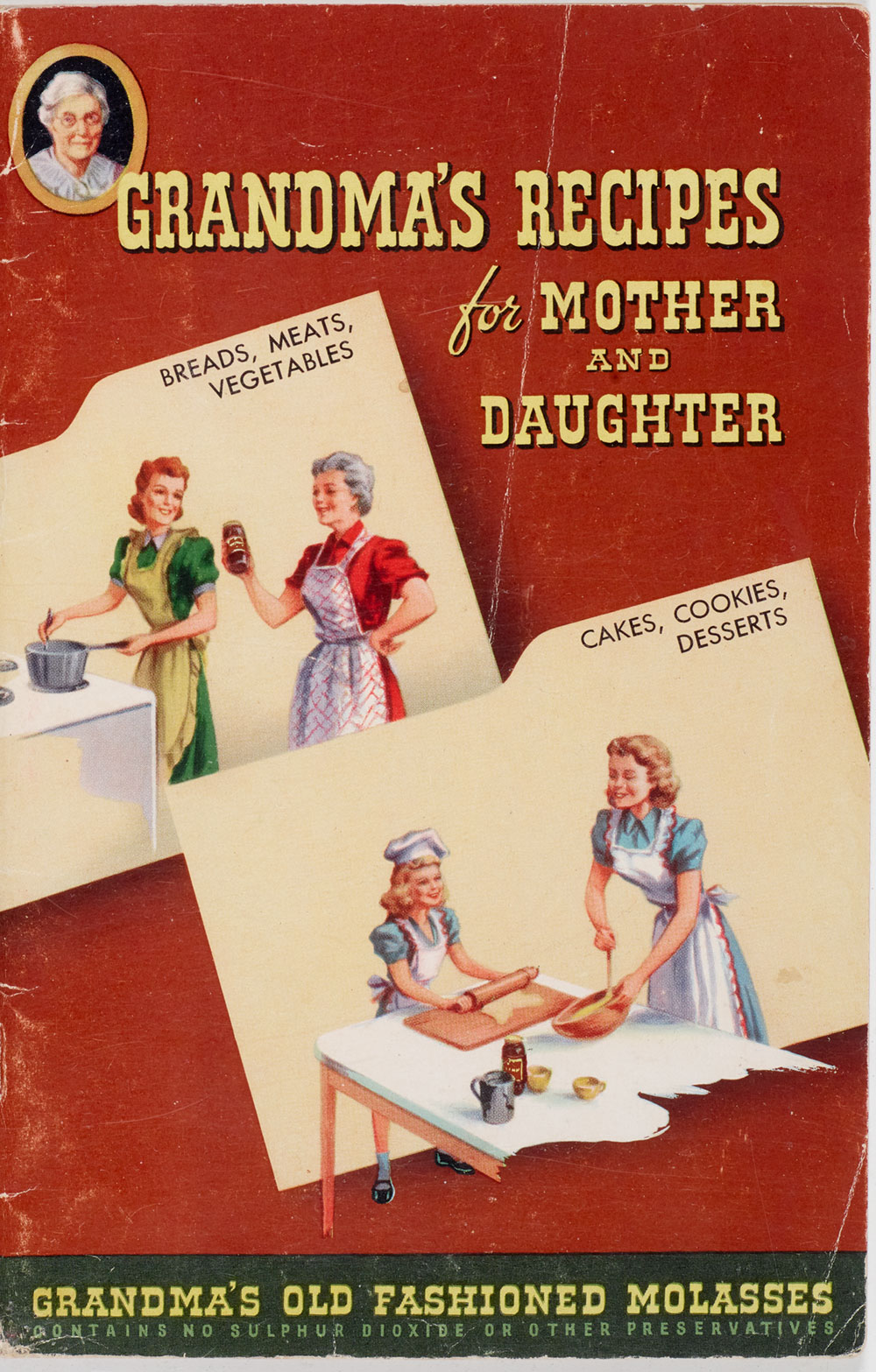 SHOSHANA'S SALTED CHOCOLATE CHIP COOKIES
Provided by curator Shoshana Resnikoff, adapted from Ghirardelli's recipe
Ingredients
2 1/4 cups all-purpose flour
1 tsp baking soda
1/2 tsp salt
1 cup (2 sticks) butter, softened
3/4 cup white sugar
3/4 cup brown sugar, packed
2 tsp vanilla extract
2 eggs
10 oz chocolate chips (baker's recommendation: Ghirardelli's bittersweet chocolate chips)
Sea salt, for sprinkling
Steps
Stir flour with baking soda and salt in a bowl, then set aside.
In the bowl of a stand mixer, if you have one, beat white and brown sugar with butter at a medium speed until creamy. (You can also do this with a handheld mixer, or even by hand if you want to get a real upper-arm workout.)
Add vanilla and eggs, one at a time, mixing until incorporated.
Blend flour mixture into creamed ingredients, stirring in chocolate chips.
Place cookie dough in the fridge and let rest overnight, ideally 24–36 hours. This is the hard part (self control and patience!), but along with the extra salt at the end, it's what makes the difference. There are two ways to rest the dough: you can leave it in the bowl and just cover it with plastic wrap, or you can spoon it out into log forms on parchment paper, then wrap them up, twisting the parchment paper at the ends to seal them. This second method means that when you're ready to bake, you can just slice the cookies from the log; this results in regular, flatter cookies, which tend to get crispier in the oven.
When you've held out for as long as you can and simply MUST eat the cookies, take the dough out of the fridge and preheat the oven to 375°.
Spoon out or slice the cookies, placing them on a parchment-lined baking sheet.
Sprinkle the cookies with sea salt, then place in the oven and bake for 8 to 11 minutes, until golden brown.
Let cool on a rack for a few minutes, then dive right in!